You can depend on Depend.
Trust me, I know.  Incontinence has been a fact of life for me.
You see…I am disabled.  I was born with Spina Bifida.
What is Spina Bifida?
From the website of the Spina Bifida Association Of Ontario:
"Spina bifida is a neural tube birth defect (NTD) which occurs within the first four weeks of pregnancy. The spinal column fails to develop properly resulting in varying degrees of permanent damage to the spinal cord and nervous system.
Infants born with spina bifida may have an open lesion on their spine where significant damage to the nerves and spinal cord occurs. Although the spinal opening is surgically repaired shortly after birth, the nerve damage is permanent. This results in varying degrees of paralysis of the lower limbs, depending largely on the location and severity of the lesion."
There are varying degrees of severity of Spina Bifida.  I was born with the most severe form: Myelomeningocele
Myelomeningocele (my'-low-meh-nin'-go-seal):  Myelomeningocele is the most severe form of Spina Bifida in which the spinal cord and its protective covering, the meninges, protrude from the opening in the spine.
Doctors operated to close up the large opening in my back when I was just 7 hours old. The operation was a success but, I suffered some severe nerve damage.  My parents were told I would never be able to walk. Doctors said I would likely face a myriad of health problems for the rest of my life.
Most people born with Myelomeningocele Spina Bifida are paralyzed from the waist down and end up in a wheelchair.  Imagine the look of surprise on my doctor's face when I walked into his office, on my own, at just over one year old.
"A Walking Miracle"
While I was considered "a walking miracle", I did not live without severe health problems as a child. Incontinence problems plagued me right from the beginning.  I spent months of my childhood in and out of hospital thanks to severe bladder infections that also resulted in the need for major surgery at age three to save one of my kidneys from further damage.
Back in the 1970's,  products like Depend Underwear did not exist – neither for older kids, nor for adults.  The alternatives were quite horrible, so my wonderful mother resorted to making her own version of cloth diapers – complete with velcro closures (she was ahead of the times!).
The Year The Word STIGMA Entered My Life
I spent the first 7 years of my life having to wear diapers – yes diapers.
Imagine being a 7-year-old child and still wearing diapers.  It was at age 7 that I first learned about the meaning behind the word stigma.
Stigma:  "a mark of disgrace associated with a particular circumstance, quality, or person."
While most of my friends and classmates treated me like everyone else, a few kids found it necessary to tease me about wearing diapers.  As an adult, I can certainly understand that sort of classroom teasing now, but it was difficult to deal with back then.  As a kid, I just wanted to fit in and feel normal.  Wearing diapers made me feel anything but normal.  The shame, embarrassment and stigma I felt from having to wear diapers at such an "old" age is something that I still carry with me to this day.
Approximately 3.3 Million Canadians Are Affected By Bladder Control Issues
Look around you.  You would probably be surprised to learn that someone you know suffers from incontinence. Just look at me.  I live with a "hidden" disability. You wouldn't even know I have Spina Bifida unless I told you.  I keep my health problems to myself.  I am a master at hiding my disability.  Why?  Because of the stigma.
There's that word again – Stigma.
No one wants to admit they require the use of adult underwear.  No one. Just look at all the embarrassed expressions on the faces of those handling packages of adult underwear at the checkout counters at the stores. Everyone around that package of adult underwear is looking everywhere except AT the package of adult underwear.  God forbid someone has to call for a price check on the adult underwear. Yes, I've had that happen,  and let's just say a price check on a box of condoms is nowhere near as embarrassing!
Adults like me, who live with Spina Bifida, are not the only people who require the use of adult underwear and other incontinence products.  Unfortunately, many women find that they have a loss of bladder control after childbirth, at least temporarily.  Anyone who has had to endure any kind of surgery below the waist that affects muscle control, such as prostate surgery (or surgery for Spina Bifida),  can end up suffering the effects of incontinence.  I have very dear friends and family members who suffer from debilitating diseases such as Crohn's and Colitis, resulting in bowel incontinence.   Any number of health problems can result in adults having to wear adult underwear.
Think YOU will NEVER have to wear adult underwear?  Think again.
I hate to be the one to break it to you but, even in healthy adults, reduced muscle strength is a natural part of getting older.  Chances are, as you age, if you aren't already using adult underwear, you probably will be.
Living with Spina Bifida means living with a bladder and bowel that I never know HOW WELL they are going to work, WHEN they are going to work, or even IF they are going to work.  It's a constant guessing game for me, but a game that I've learned to play fairly well.  I use Depend Fit-Flex Adult Underwear for those times when I just can't take a chance on how my body is going to react at any given moment.  My body does not work on a schedule,  and definitely does NOT allow me to hold in bodily fluids while I search for bathroom.
When I have to go, I have to go NOW!
On some trips,  my Spina Bifida brought a whole new meaning to the term "Accidental Tourist"!
Oh the stories I could tell! One such story involved: a trip to visit family in San Antonio, my sister, a bathroom stall in a department store, no toilet paper, a lost cell phone, laxative…and NO Depend Underwear.  I'll spare you the gory details…I'm sure you can fill in the blanks!
Suffice it to say, I never left home without my Depend Underwear again!
So for me, not having control over my bodily functions means making sure I wear a pair of Depend Fit-Flex when travelling on a long trip (there's never a washroom in the middle of nowhere!), attending a big event with hundreds of people (there are never enough open stalls!), or on regular days when my body just doesn't want to work the way it's supposed to.  I used to worry constantly during long trips, and miss out on many great things just out of fear of having an accident.
Since I started wearing Depend Fit-Flex Underwear, I feel like I've got some of my freedom back.  Things aren't perfect for me, some days even the best adult underwear like Depend Underwear can't help me.  But on the days that I call "normal",  with Depend,  I know I can handle situations that I would otherwise avoid.  Depend lets me live my life to the fullest.
For me, this post is not a product review for Depend.  I already know how Depend Fit-Flex Underwear work…and they work WELL.  Trust me, I know my Adult Underwear! Some generic brand products are terrific. Others, like generic brand adult underwear are not.  With decades of experience using adult underwear, I can honestly say, I've tried them all – name brand and generic. My experiments with adult underwear have, at times, been disastrous. After many failed attempts at using other brands, let's just say, I'm a Depend customer for life!
Tips For Living A Fulfilling Life With Incontinence Issues
I was surprised to learn from the Depend website that there are many things we can do to help manage incontinence, like minimizing alcohol and caffeine intake. That's a hard one for me – I love my coffee!
Make stress reduction a priority. Stress can lead to inflammation in our bodies – especially our bladders. Studies have shown that daily meditation can help relax your mind and body, decreasing the excessive nerve stimulation to the bladder that causes bladder control issues.
Commit to a regular exercise routine that includes cardio and strength training. Exercise, especially when focused on the pelvic floor muscles, can improve overall urinary tract health as well as bladder function and control.
Try products that provide a discreet and comfortable fit, like Depend Underwear with new Fit-Flex protection, which features more Lycra strands, to help give you the freedom and confidence you need every day.
A healthy diet can help prevent or avoid additional loss of bladder control. Steer clear of foods and beverages that are known to irritate the bladder like caffeine, alcohol and refined sugars. A diet rich in leafy green vegetables and fruits will improve your overall health, energy, mood and bladder health.
Make time for intimacy. Sexual activity increases blood flow and nerve stimulation to the pelvic region while improving bladder muscle strength and control.
Help Me Eliminate The Stigma!
I have always been a private person when it comes to talking about my disability. My disability isn't a pretty one. My worst health problems resulting from my Spina Bifida are health problems that no one wants to talk about. They involve bodily functions, and for many, bodily functions are just too dirty and embarrassing.  So aside from a few online friends, real-life friends,  and my family, most people do not know that I live with Spina Bifida.
So the stigma surrounding incontinence and adult underwear is the very reason I have decided to come forward and tell my story.  I am tired of feeling ashamed and embarrassed because I still have to resort to using adult underwear at times.  No one should ever be made to feel embarrassed or ashamed that they have to wear adult underwear.  The makers of Depend, Kimberly-Clark, want to end the stigma of incontinence…and so do I.
Despite my medical problems and incontinence issues, I am a VERY lucky woman.  My doctors have told me I am one of the first generation of people born with Spina Bifida living into adulthood.  I don't know what the future holds for me, what health problems I may develop thanks to my Spina Bifida, or how long I may be able to live with Spina Bifida, however, I do know that I will no longer be a slave to the stigma of incontinence and adult underwear. I want to enjoy my life the best that I can, and with Depend, I know it's possible.
Please help me spread the word.  June is Spina Bifida Awareness Month.  This is my personal PSA:  If you are considering getting pregnant, please check with your doctor. It is now known that many cases of Spina Bifida can be prevented by taking Folic Acid supplements BEFORE getting pregnant.
A HUGE thank you to Depend for allowing me to tell my story…and for helping me to LIVE my life!
Want to try Depend for yourself? Visit the Depend website to order your own free sample! The Depend website is full of fantastic information to help educate you about incontinence issues and what you can do to help yourself manage your incontinence.
DO NOT be ashamed to talk to your doctor about incontinence.  Please don't suffer in silence.
Do you or someone you know, suffer from incontinence? I'd love to hear your story.  I know it's embarrassing, but we need to end the stigma together.  If you don't feel comfortable sharing your story here, I'd still love to hear from you.  You can always contact me at canadianbloghouse@gmail.com   XOXO.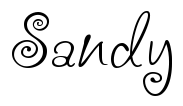 "Disclosure: I am part of the Depend® Fit-Flex Blogger Campaign and I receive special perks as part of my affiliation with this campaign. The opinions on this blog are my own."