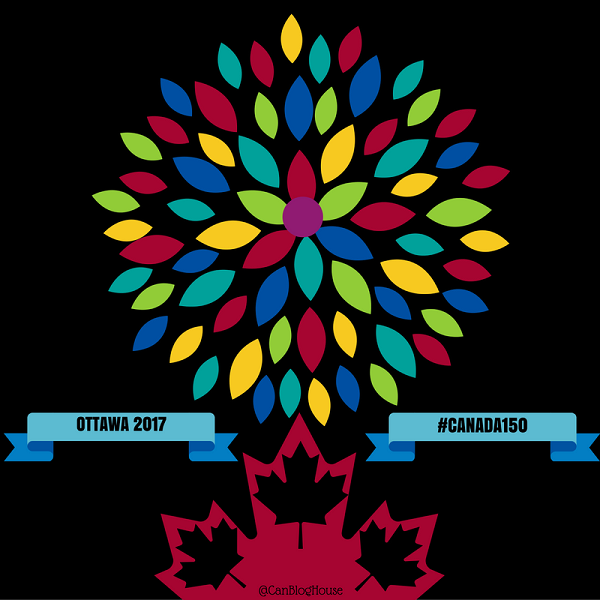 Canadians from coast to coast will be celebrating Canada's 150th birthday in 2017.
I'm more excited about this 150th birthday than I am about my own birthday next year.
The fact that I live in Canada's National Capital Region could have something to do with that!
#CANADA turns 150 in 2017! How will YOU celebrate? #Canada150 #HappyBirthdayCanada
Click To Tweet
The City of Ottawa has plenty of exciting events lined up to keep residents and tourists entertained right up to July 1st and beyond.
Ottawa will be celebrating Canada's 150th birthday with many exciting events such as a picnic on the Alexandra Bridge, dinner at Sky Lounge (150 feet in the air!), Ignite 150, Canadian Videogame Awards, JUNO Awards, Red Bull Crashed Ice, the 150th Grey Cup…and more!
Looking for info on Canada's 150th Birthday? Canadian Blog House can help! #Canada150 #Ottawa2017
Click To Tweet
There's SO much happening here in Ottawa in 2017, it's almost hard to keep track of it all.
That's why I decided to put together a list of Canada 150 links. Links that include not only all the great things to do here in Ottawa during Canada's Sesquicentennial but, links to 2017 events and happenings all across this great country of ours.
Check them out and check back often. I will continue to update with more links as we welcome 2017!
Happy 150th to all my fellow Canadians! Let's make this the best birthday celebration ever!
---
Where To Find Canada 150 Info #Canada150
Canada 150 ~ Government of Canada
PROVINCIAL:
CITIES:
Burlington Canada 150 Celebrations
Charlottetown Canada 150 Celebrations
Edmonton Canada 150 Celebrations
Gatineau Canada 150 Celebrations
Kelowna Canada 150 Celebrations
London Canada 150 Celebrations
Montreal 375 and Canada 150 Celebrations
Niagara-on-the-Lake Canada 150 Celebrations
Oakville Canada 150 Celebrations
Orillia Canada 150 Celebrations
Regina Canada 150 Celebrations
Richmond Canada 150 Celebrations
St. Catharines Canada 150 Celebrations
ASSORTED CANADA 150 LINKS
150 Awesome (and Affordable!) Ways To Celebrate Canada's 150th
150 Reasons To Visit Ottawa In 2017
Canada 150 For 150 Volunteer Challenge
Canada 150 Community Infrastructure Program
Canadian Arctic Aviation Tour 2017
Canadian Race Relations ~ Our Canada
City Of Ottawa 150th Groves Project
Colleges and Institutes Canada
Community Foundations of Canada
Entripy Custom Printed T-Shirts & Apparel
Experiences Canada ~ Teaching Resources
Federation of Canadian Municipalities
LINKages ~ Connecting Generations
National Ballet Of Canada – 150 Pointes of Canada
National Canadian Film Day 150
NCC ~ Celebrating Canada's 150th in the Capital
Niagara Falls Museums – Pieces of Canada
Niagara-On-The-Lake Canada 150
Paul Covello ~ Canada 150 Colouring Book
The Walrus Talks National Tour
Tree Canada – Tree To Our Nature
Do you plan on taking part in any of Canada's 150th birthday celebrations? How will you be celebrating?
If you know of a great Canadian 150 website we should feature here, let us know in the comments!