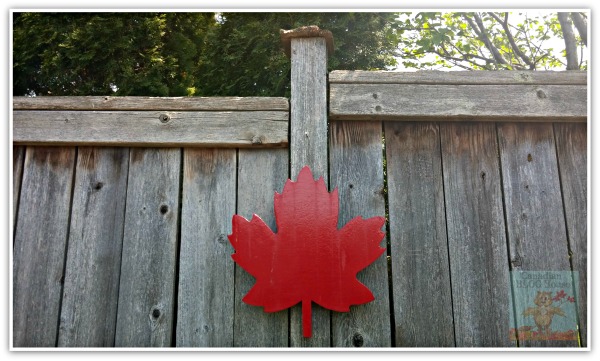 So you want to build a fence…
DIY (do-it-yourself) projects are all the rage these days. It seems everyone is DIY enthusiast. For some, this can be a great way to save money on home improvement projects, while also honing your DIY skills and boosting your confidence when you successfully complete a project all by yourself.
While many of us are great with DIY projects around the house, some have more energy and enthusiasm than actual skill and knowledge. I would classify myself in the latter category! That's why, with spring upon us, and yard work staring us in the face, it's important to keep in mind certain things when planning any DIY project in or around your home.
Take building a fence for example.
We've all had that friend or neighbour who has built their own fence, and then eagerly tells us how easily we could build our own fence too. That may be true for some of us, but for others, that's simply not true. All DIY projects, including building a fence, take a significant amount of prep work and planning to get the job done right.
I am by no means an expert on how to build a fence (just ask those who know me!), however, I have experience when it comes to having fencing installed, so I thought I would share a few tips with you in case you are thinking of fencing your property this spring or summer.
10 IMPORTANT TIPS TO CONSIDER BEFORE BUILDING A FENCE
Contact a land surveyor before you start your fencing project to have them stake out your property. You want to make sure the fence you build is built ON the dividing line between your property and your neighbour's, or better yet, built on your side of the property line.
Call before you dig! This may sound like an obvious tip, but one that many people forget about. Those gas lines are buried pretty deep underground, but you don't want to risk hitting one. Your gas company should provide a free service to mark your property for lines, so you know where NOT to dig.
You know the old saying, do unto others. Be sure to let your neighbours, who may be affected by your new fencing, know about your plans in advance. This could help prevent neighbourly problems in the future.
Research and understand city bylaws before putting that first shovel/auger into the ground. Different cities have different bylaws in regards to what you can and can't do when it comes to fencing your property. You may find you need a building permit to complete your fencing project.
Be sure to include an entry/exit into your yard when planning your new fencing. For safety and convenience, it's best to have two access points to your yard. This may seem obvious, but sometimes people neglect to include plans for this important part of building a fence.
Don't forget to plan the size of your entry/exit points. Can you fit large machinery through them? Your snow blower? Your patio furniture? Other equipment?
Make sure you have all tools and materials, required to build your fence, on hand before you start your project. There is nothing worse than being immersed in your project, all sweaty and dirty, and realizing you forgot to pick up an important piece of material or equipment.
Have a clear idea of WHY you are building a fence. It is to keep dogs in your yard? If so, perhaps all you need is a chain link fence. Is it to have privacy or block noise? Then a taller, solid wood fence may be the answer to your fencing needs.
Consider the types of fencing for your specific needs/skill level. For example, wood fences need regular maintenance such as staining and sealing, and they may rot over time. On the other hand, vinyl fencing is low maintenance. You could even consider something like a "living wall" and plant a line of cedars, trees, or other bushes, but remember, this type of fencing requires a unique type of annual maintenance (pruning). If price is a concern, you can always look at mixing and matching these options.
Here in Canada, we live in a very cold climate during winter months. You need to keep in mind that, for this reason, concrete anchors for fence posts should be installed at least 3 feet into the ground (or at least 6 inches below the frost line).
Have you ever installed your own fence? Have you got any tips to share with us from your fence building experiences? We'd love to hear them!