We've all heard the buzz about 12 YEARS A SLAVE winning the "best picture" Oscar at the 86th Academy Awards last week.
Now I know what this buzz was all about.
"It is 1841, and Solomon Northup (Chiwetel Ejiofor in a gripping performance), an accomplished, free citizen of New York, is kidnapped and sold into slavery. Stripped of his identity and deprived of all dignity, Northup is ultimately purchased by ruthless plantation owner Edwin Epps (Michael Fassbender) and must find the strength within to survive.  Filled with powerful performances by an astonishing cast that includes Benedict Cumberbatch, Brad Pitt and newcomer Lupita Nyong'o, 12 YEARS A SLAVE is both an unflinching account of slavery in American history and a celebration of the indomitable power of hope."
Be warned, this movie is at times graphic, unnerving, upsetting and horrifying.  I thought I had a good understanding of slavery, and all the evils that took place in the southern United States in the 1800's, however, I found out I really knew nothing about it until I watched 12 YEARS A SLAVE.
I'll be honest, at times while watching 12 YEARS A SLAVE, I wanted to turn away from the television screen.  In fact, at one point I debated turning it off. Yet this movie is so compelling that,  I just couldn't. This movie played with every one of our emotions.  12 YEARS A SLAVE made us feel fear, sadness, loneliness, compassion, hurt, love, sympathy, and anger…extreme anger.  During certain scenes, I felt myself wanting to reach through the tv screen and throttle some of the characters.
Chiwetel Ejiofor is outstanding in his role as Solomon Northup.  He played the part of Solomon so convincingly, that Chiwetel made me feel incredible compassion for this man: a man who went from having a great job, home, family and friends (both black and white), to being forced to live the horrible, inhumane life of a slave…for 12 years.
Without giving away everything, I will tell you the ending is happy.  It's one of those happy endings that will make you cry.  It made me cry.  My favourite line, near the end of this movie, sums up the incredible human being that Solomon Northup was. You will understand what I mean once you see the movie yourself:
"I apologize for my appearance but, I've had a difficult time these past several years."
I don't think Solomon could have uttered a bigger understatement.
Our friends at 20th Century Fox Home Entertainment are offering Canadian Blog House readers 2 chances to win a copy of 12 YEARS A SLAVE on Blu-Ray.  This is one movie I feel everyone should see at least once, and makes for an important addition to anyone's Blu-Ray collection.  In our opinion, this is a "must-see" movie.
Here's how you can enter to WIN: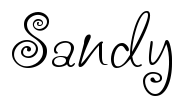 Disclosure:  Canadian Blog House received a copy of this movie in exchange for a review.  All opinions are our own.