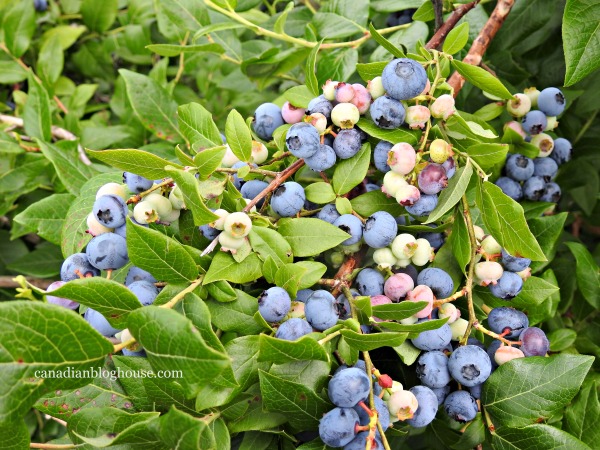 Canadian Blog House was provided with a media pass from Ottawa Tourism to attend the Secret Eats tour in rural Ottawa, in conjunction with Just Food and Savour Ottawa. All opinions are our own. 
It's no longer a secret to me. Rural Ottawa is bursting with all kinds of great things to see, do…and eat!
Thanks to several fantastic Ottawa 2017 and Canada 150 events here in Ottawa this year, I've had the pleasure of exploring the beauty of this region on a few occasions.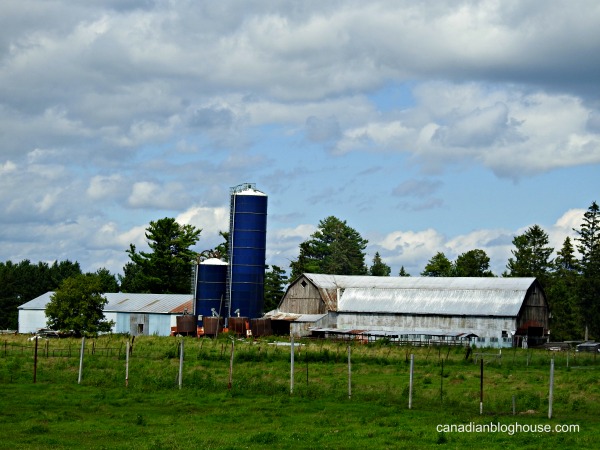 I've learned so much about rural Ottawa over the past few months, things that you may be surprised to learn also.
Did you know?
90 percent of the land in Ottawa is rural
the top 3 farmed products in rural Ottawa are corn, soy…and cows
the National Capital Commission holds 100,000 acres of protected land, with 25,000 acres of that as farm land
rural Ottawa has a very diverse range of farms: dairy, grain, beef, berry and more
This weekend, I ventured into the countryside with one of Ottawa 2017's Secret Eats tours, hosted by Cumberland Ward Councillor Stephen Blais, to explore the Cumberland area of Ottawa.
Located in eastern Ottawa, Cumberland is home to an enchanting heritage museum, a thriving farmer's market, charming bakeries, and beautiful, sprawling farmland.
Cumberland is also home to…
4 Secret Eat Places You Need To Visit In Rural Ottawa
---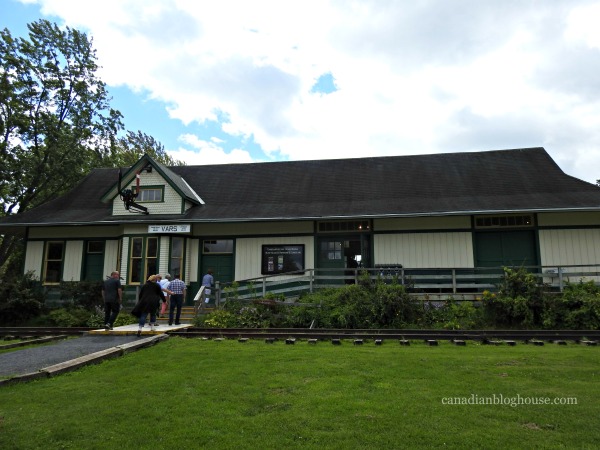 Featuring 30 different historic buildings (including the Vars train station pictured above), this peaceful, charming, rural village takes you back in time to when farming and growing your own food was a way of life for most people in the area.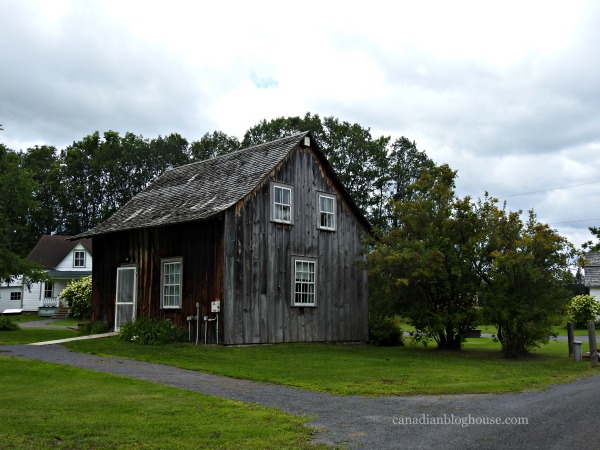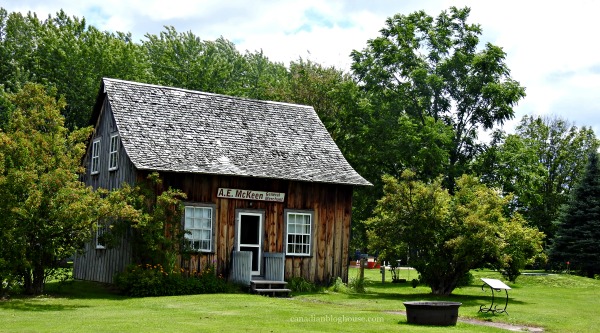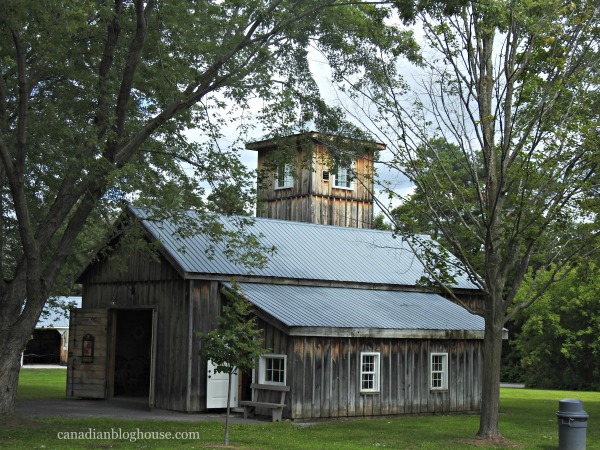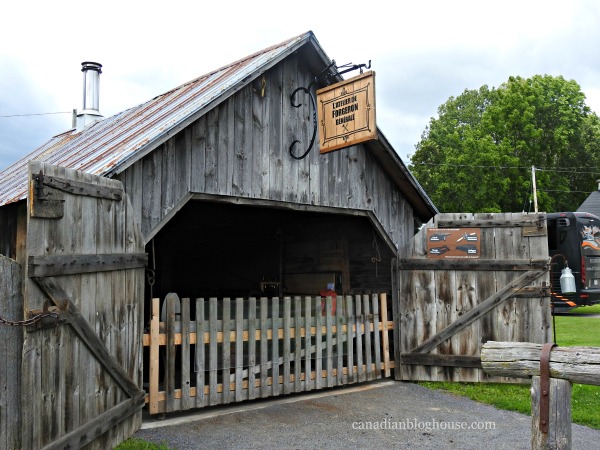 Stroll on the grounds amongst heritage buildings, take a peek inside the old-fashioned general store, pose for a photo in front of the vintage gas pumps at "Watson's Garage", or try your luck at one of several life-sized board games.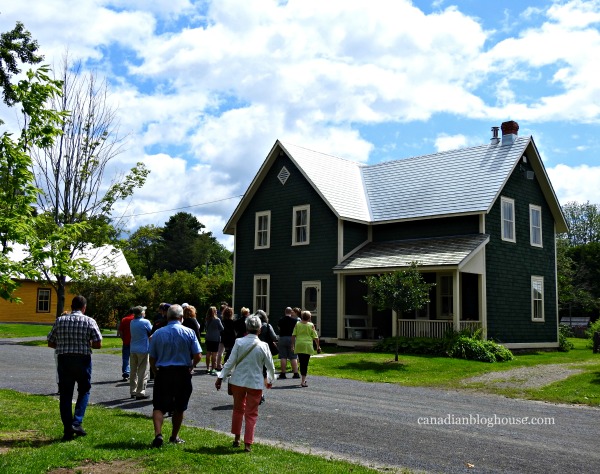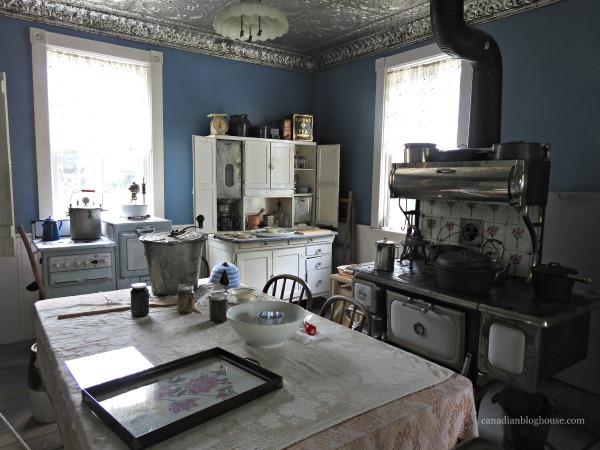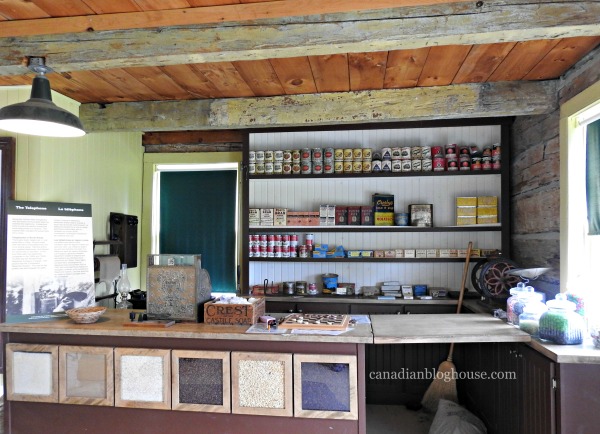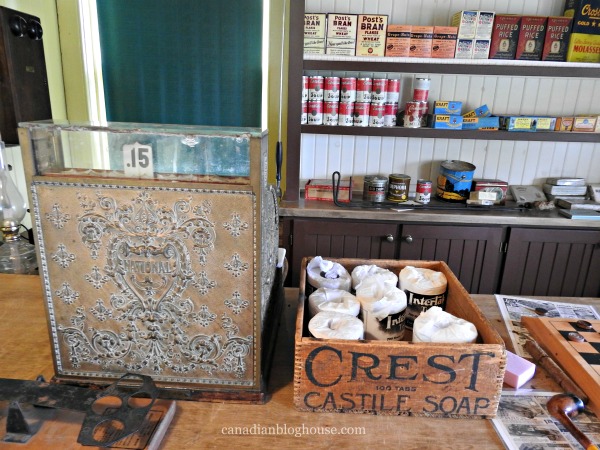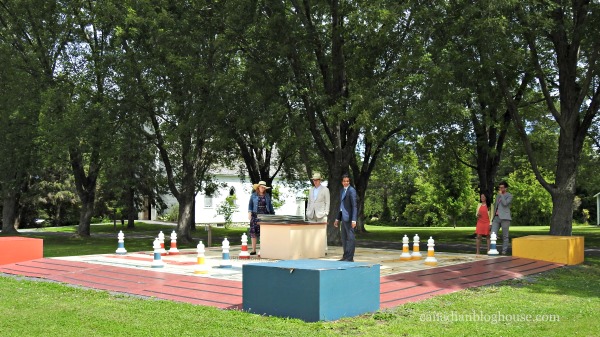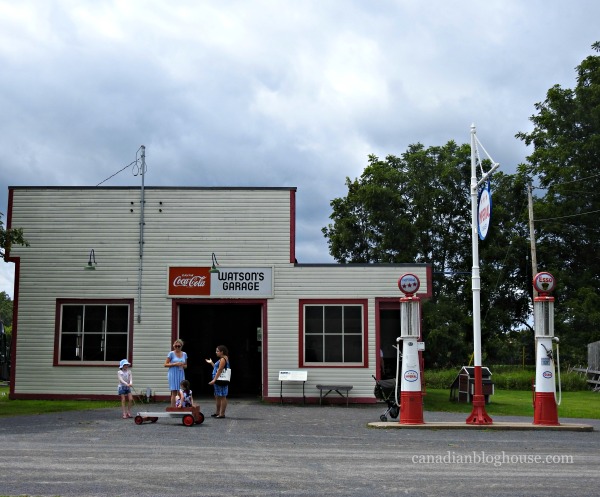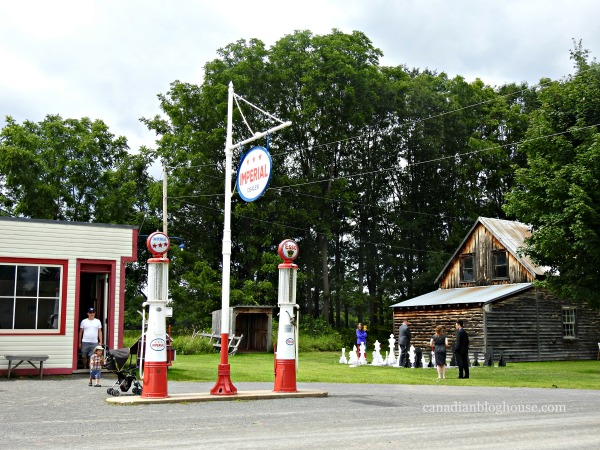 Cumberland Heritage Village Museum is a great place to take the family. They have fun things to do for children of all ages.
Hop on a wagon ride for a tour of the village. Spend time visiting with the "heritage" farm animals on-site (loaned to the museum from local farmers during summer months). Many of the heritage breeds here are endangered. You'll even see some Dexter cattle – the world's smallest breed of cattle.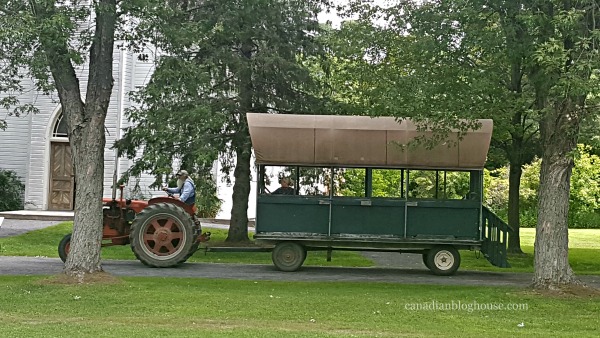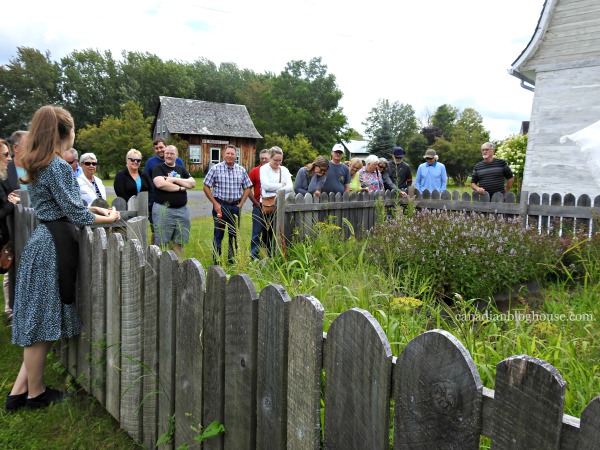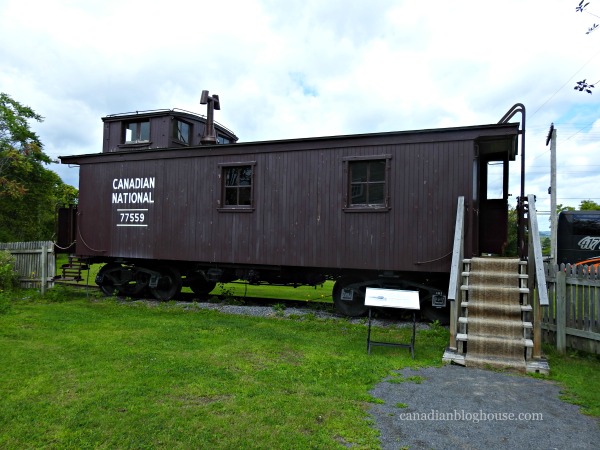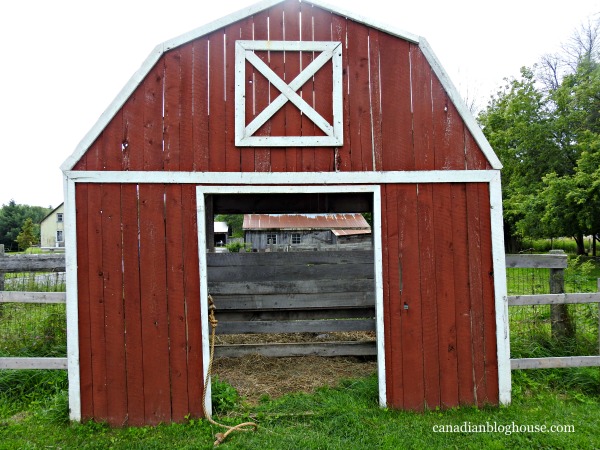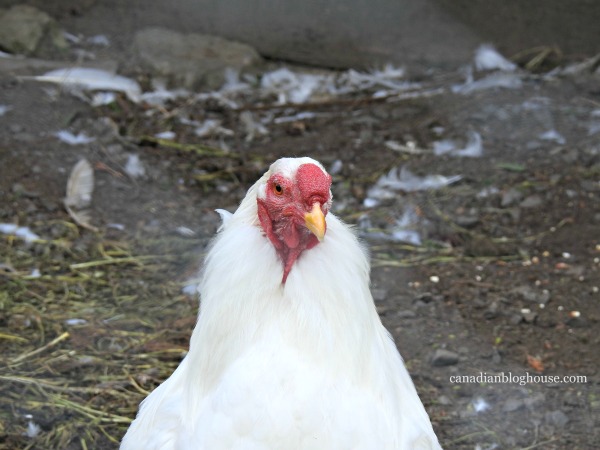 Be sure to take part in one of Cumberland Heritage Village Museum's many special events, including their popular "Haunted Historic Village" in October.
Of course, since this was a Secret Eats tour, no stop on the tour would be complete without taste-testing some local products.
Cumberland's Proulx Farm, a Savour Ottawa farm, provided our group with a tasty selection of locally grown, fresh vegetables, along with 3 different dips that were made locally in Cumberland. A refreshing snack, and a great way to start off our Secret Eats tour!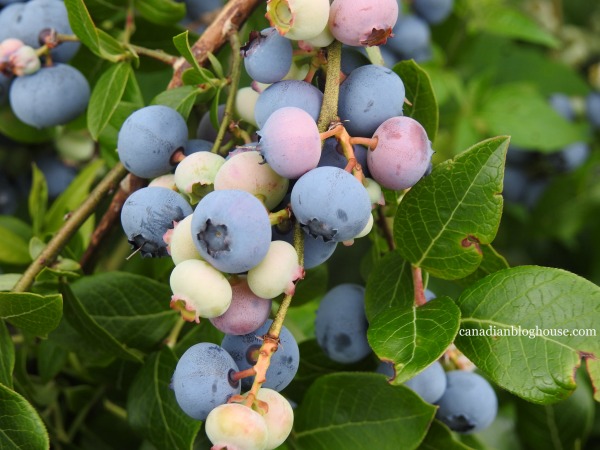 You've hand-picked apples and strawberries but, have you ever picked blueberries? I hadn't – until our visit to Canaan Blueberries in Cumberland.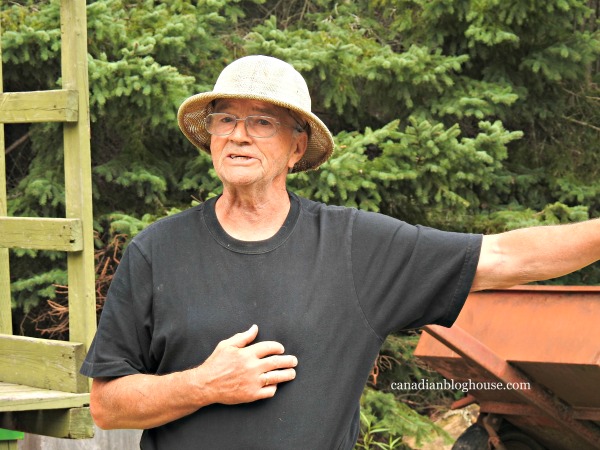 After a quick introduction by Morland, the owner of Canaan Blueberries, we were let loose in his blueberry fields! Morland has 5000 bushes on 6 acres of farm land…all full of delicious blueberries!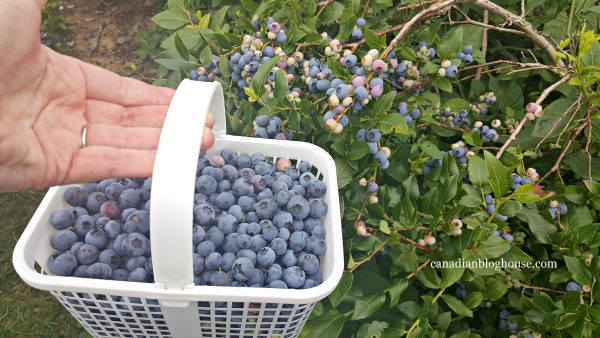 Blueberries are one of my favourite fruits. It was a real treat for me to see how blueberries are grown, and to be able pick as many blueberries as I possibly could, that would fit into my basket.
I was up for this challenge, and as you can see from my photo, I succeeded! It did not take me long to discover a great method for picking these beautiful berries.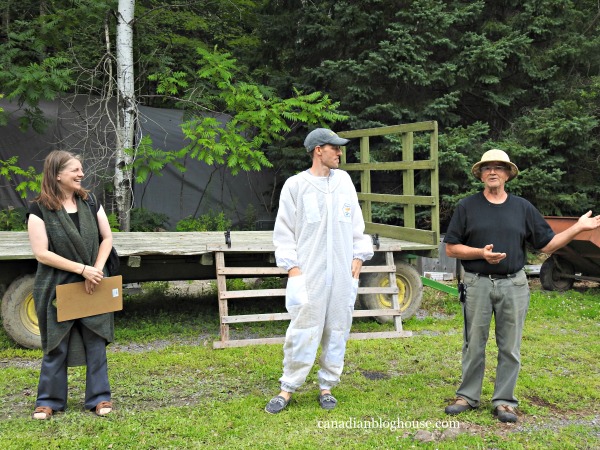 Honey was also on the agenda at this stop on the Secret Eats tour – fresh honey produced on-site at Canaan Blueberries!
Beekeeper Jeremy, Morland's son-in-law, gave us a highly entertaining and informative talk about honeybees, and the honey-making process at Canaan's Blueberries. In his 9th year as a beekeeper, Jeremy knows honeybees!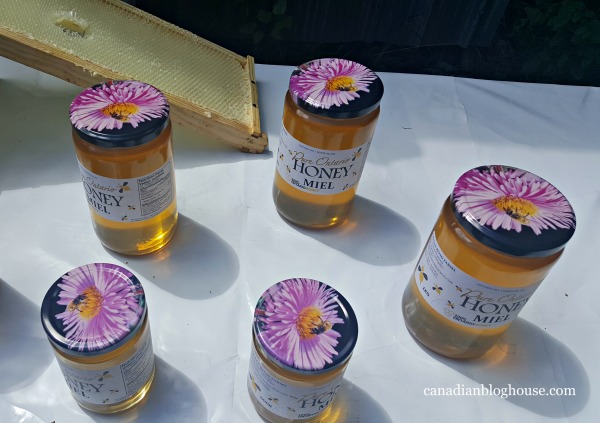 Jeremy cares for 92 hives at Canaan Blueberries. This year, he lost approximately 22 hives over the winter months, an average number for that time of year.
We learned a lot from Jeremy, including the fact that honeybees aren't only crucial to farms, community gardens in our cities need them too.
With 93 community gardens in Ottawa, honeybees are a very important part of this city's ecosystem.
Don't miss the chance to pick your own blueberries! The season is short!
After a quick taste of some delightfully sweet honey from Canaan Blueberries, we were off to our next stop on the Secret Eats tour.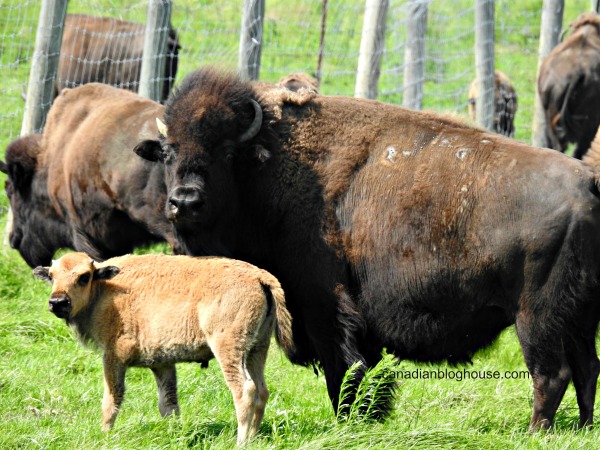 For me, Bearbrook Games Meats was the biggest surprise on our Secret Eats tour. As an animal lover, I was a little apprehensive when I learned we would be paying a visit to this game farm.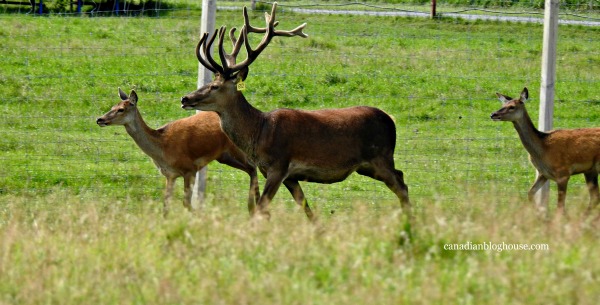 While, of course, the function of a business like this is to provide customers with various meats for eating, I was pleasantly surprised by many things I saw at this family owned farm.
Bearbrook Game Meats is an all-natural, free-range farm. They are about as close to organic as you can possibly be, without being "officially" organic. Their tag line says it all "where grass, hay and grain is the ONLY feed on the farm."
Their animals are always outside, and not housed in barns. They believe this is a more healthy environment for their animals.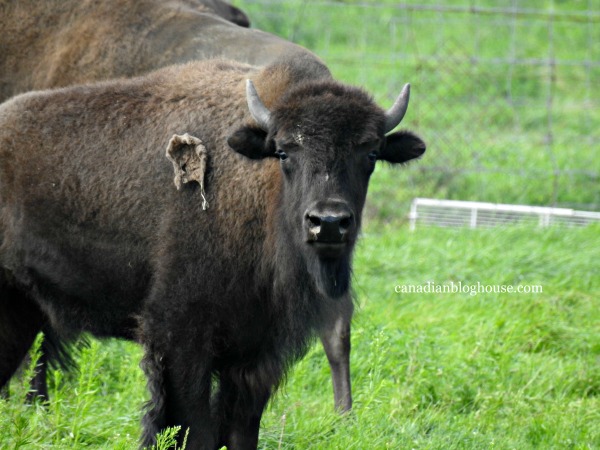 Started by Walter Henn, Bearbrook Game Meats have been serving customers for over 50 years. Offering game meats including "deer, elk, buffalo, wild boar, ducks, geese, camel, and kangaroo", Bearbrook Game Meats also offers "other exotic and North American meats including domestic varieties such as beef pork chicken lamb."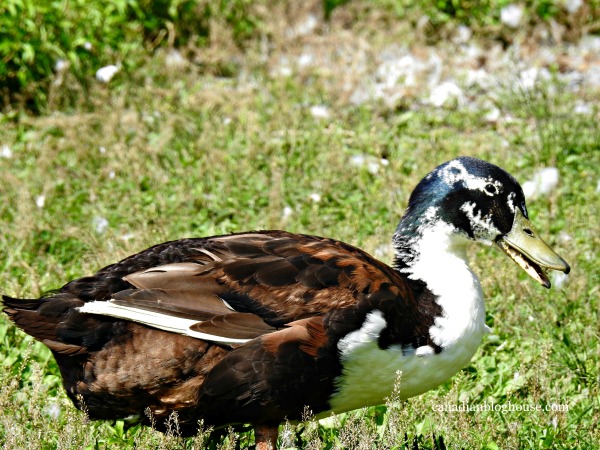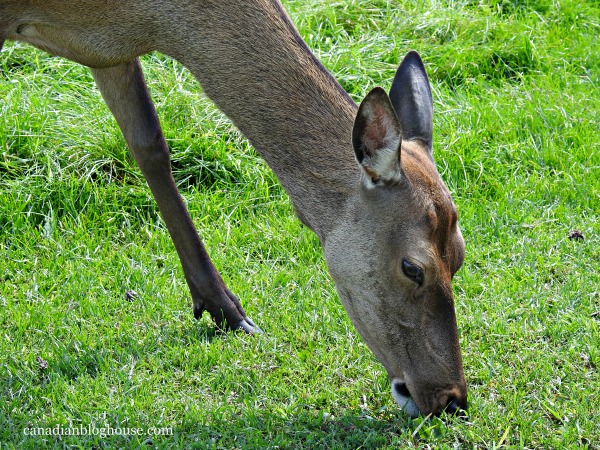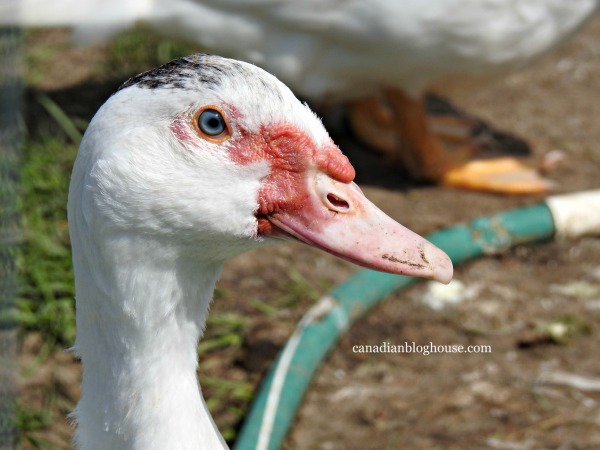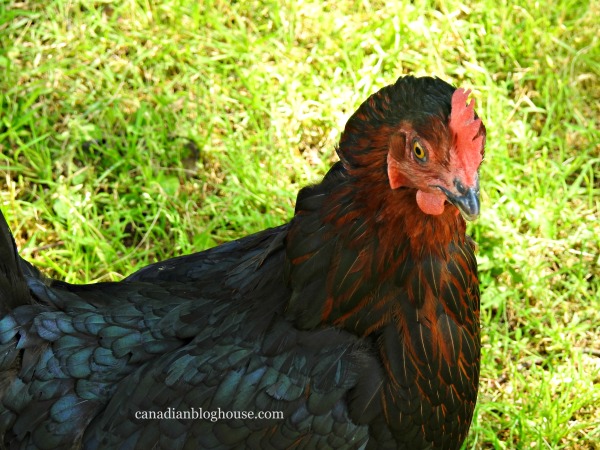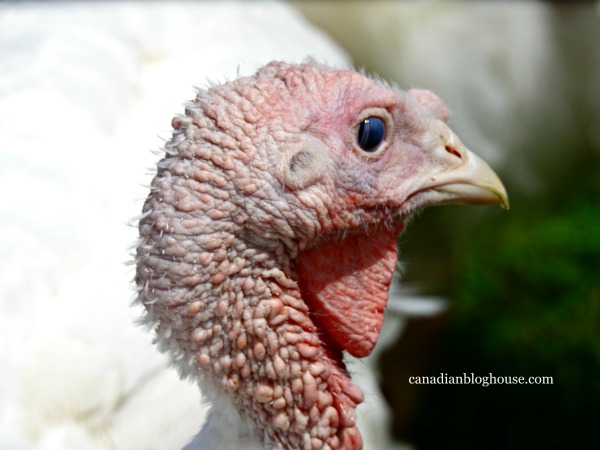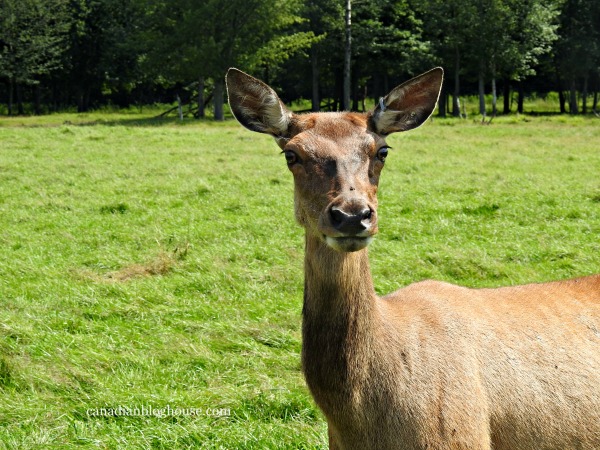 Of course, a visit to Bearbrook Game Meats, on the Secret Eats tour, would not be complete without a taste of local food.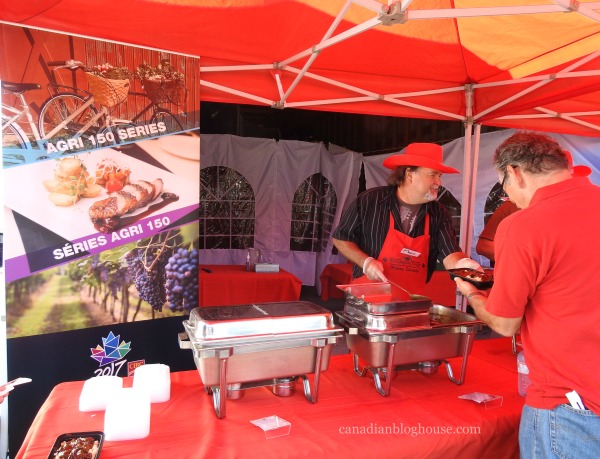 We lined up for some Buffalo Spaetzle, a big hit with this tour group. Another first for me. I had never tried buffalo before…or spaetzle! This dish was delicious! I had no idea buffalo meat tasted so much like beef.
Higher in protein, and lower in cholesterol and fat than beef, buffalo is something I will be adding more often to my own diet, now that I know I like it!
Bearbrook Game Meats features a retail shop, beautiful vistas featuring grazing animals, and you'll even find some beautiful peacocks on site (to enjoy – not used for meat).
You can place online orders for delivery and Bearbrook Game Meats will deliver free of charge if your order is over $100 (within 100km of the farm).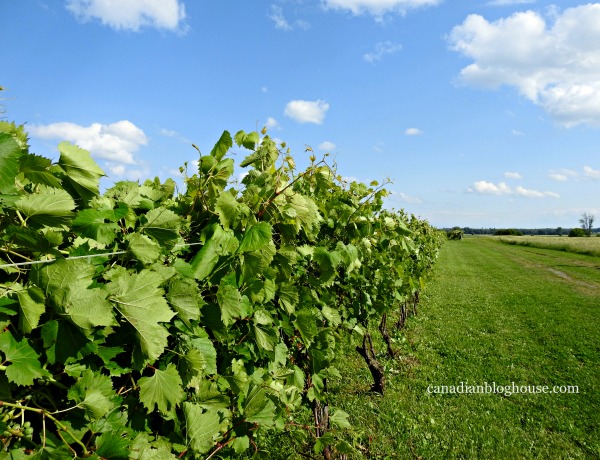 There's no better way to end off a Secret Eats tour than with a stop at a winery. For me, as someone who has had the pleasure of visiting several wineries in Prince Edward County, it was wonderful to learn that we have a fabulous winery of our own, in the town of Navan, in rural Ottawa.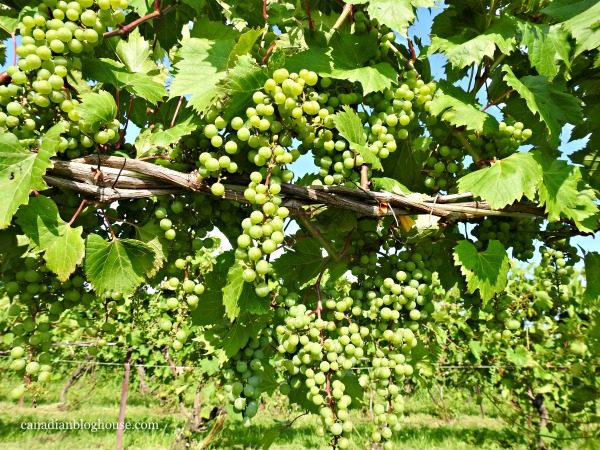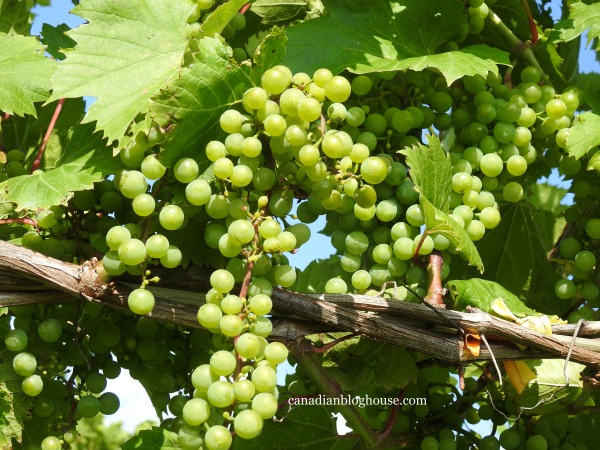 Bottling over 20,000 bottles of wine per year, Domaine Perrault, may be new to me but, they are most definitely not new to the wine scene in Ottawa.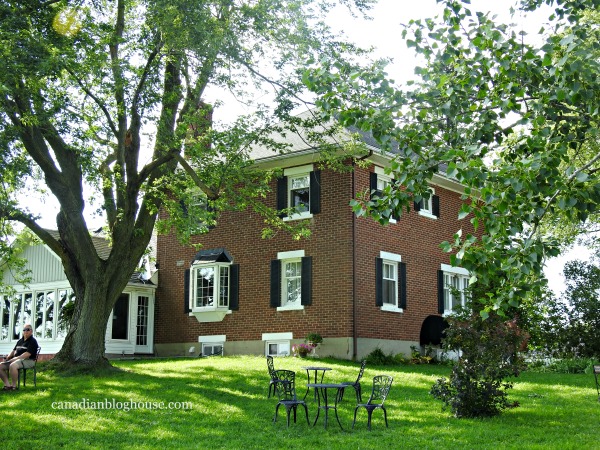 A former local dairy farmer, Denis Perrault started Domaine Perrault in 1999, planting 1 acre of 1,000 vines on the family farm in Navan.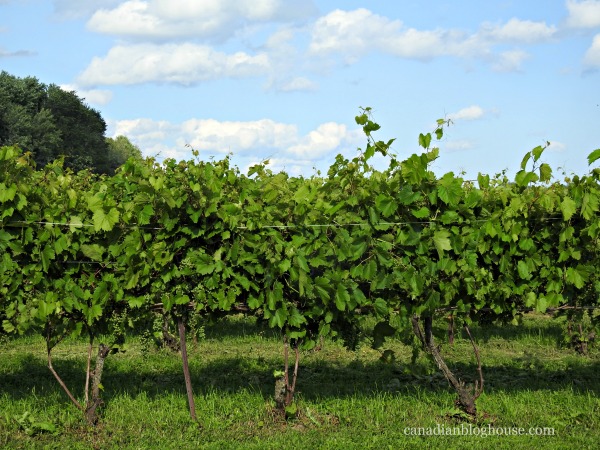 Today, Domaine Perrault is home to 6,000 vines featuring hybrid grapes, a bustling winery, and an inviting property with a sprawling vista of the beautiful rural farm land that surrounds Domaine Perrault.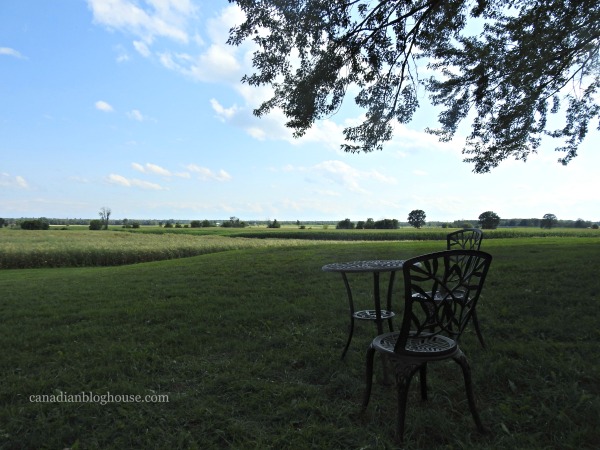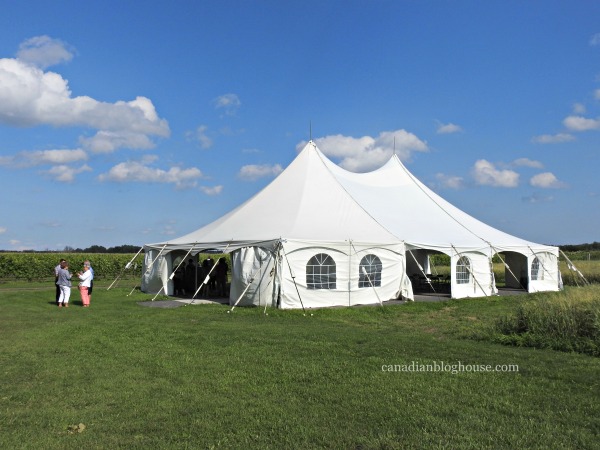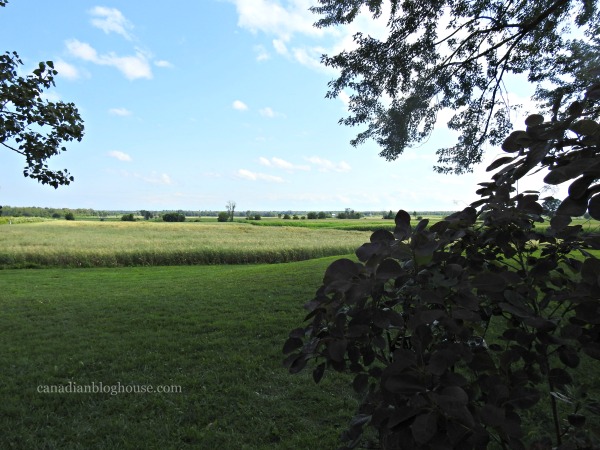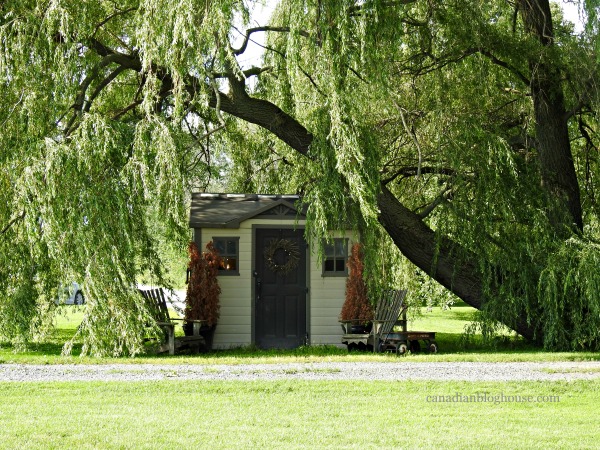 A selection of local artisan breads and cheeses were provided to our group for pairing with the five samples of Domaine Perrault wines we were given to taste test…made by Domaine Perrault winemaker Katie…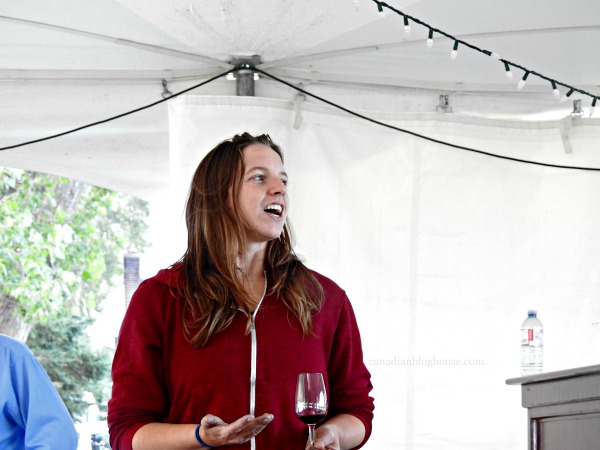 Choosing a clear winner amongst the five samples proved to be very difficult.
Personally, there were three clear wine choices for me: Marilys, Isabella, and Rosalie.
Each of these wines, named after a Perrault family member, represented a different type of wine – red, white, and rosé.
I couldn't resist. I came home with two of these ladies.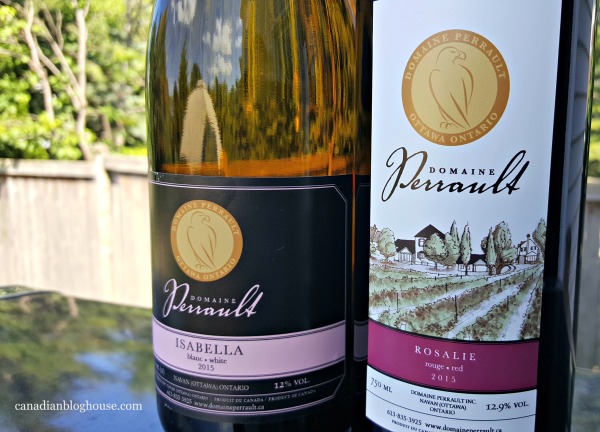 Cheers to Guy Laflamme (who made an appearance on our bus that day!) and his Ottawa 2017 team for organizing such a great tour. Special thanks to the team at Just Food for being such terrific guides. Thanks to Savour Ottawa and all the fabulous Ottawa businesses who participated in our Secret Eats tour, and to Ottawa Tourism for sending me out for this incredibly enjoyable afternoon in rural Ottawa!
For those of you who would love to jump on a tour bus and join the next Secret Eats tour, you can still get tickets for the August 20th West Carleton-March tour in Ottawa's west end, and the September 10th tour in Osgoode.
Rumour has it that the Secret Eats tours may be back in 2018.
Does the Secret Eats tour interest you? What part of Ottawa, and what local businesses, would you love to visit on one of these tours?