Love The Strip but longing to visit must-see places outside Las Vegas on your next trip to Sin City?
Las Vegas, Nevada, is known as a gambling mecca for tourists from around the world. Visitors usually come to Vegas to gamble at the world-famous casinos, watch a magical show featuring top headliners,  or walk The Strip to check out all the glitz and glamour of the famous Las Vegas hotels, restaurants and shops.
Did you know that there is so much more to the Las Vegas area than glitz and glam? Situated in the American Southwest, Las Vegas boasts the distinction of being surrounded by endless natural wonders of the desert, all found within a half-day drive of the city limits.
Located in Clark County in Southern Nevada, Las Vegas is situated in the midst of the Mojave Desert. Surrounded by desert vegetation and dry mountain ranges, Las Vegas averages 300 days of sunshine per year.  If you love sunshine, Las Vegas is the place to be!
I've been fortunate enough to be able to visit Las Vegas six times.  Las Vegas is one of my all-time favourite travel destinations.  I love the hustle, bustle and excitement of the city of Las Vegas and the famous Strip along Las Vegas Boulevard, however, it's the desert outskirts outside Las Vegas that keep me coming back to the area.
The desert southwest is a landscape like no other.  On a hot sunny day, when the sky is at its bluest, the contrasting reddish-brown desert sands, the limestone and sandstone mountain tops, amazing desert creatures, and the prickly desert foliage create an outdoor experience that, for me, cannot be matched.
If you are looking for something different to do next time you are in Las Vegas, be sure to consider these must-see places outside Las Vegas:
5 Must-See Places Outside Las Vegas
RED ROCK CANYON
Located on the city's western edge, just outside Las Vegas, Red Rock Canyon is a short 25 mile drive from the Las Vegas Strip.  Red Rock Canyon features a gorgeous 13-mile scenic drive, and a great Visitor Centre full of information about this desert region and the animals who inhabit it.
Red Rock Canyon has some of the most amazing desert hiking trails that wander through desert sands, mountain canyons, open country trails, and which offer beautiful sweeping views overlooking the desert and the city of Las Vegas far below.  Costing only $7 per car, this desert gem is a destination the whole family will enjoy.
Red Rock Canyon's close proximity to Las Vegas means that families can easily enjoy either a half or a full day of fun at Red Rock Canyon with just a short drive back to the hotel once the little ones are tired.
Although known for its scenic drive, visitors to Red Rock Canyon should be sure to get out of the car and take a hike!
During my hikes at Red Rock Canyon, I've been lucky enough to spot a number of amazing desert creatures including lizards, spiders, desert birds, burros, and even some Bighorn Sheep.  I have yet to see any tarantulas, snakes or scorpions but, be warned, they do make their home at Red Rock Canyon.  Watch out for what may be hiding under those red rocks!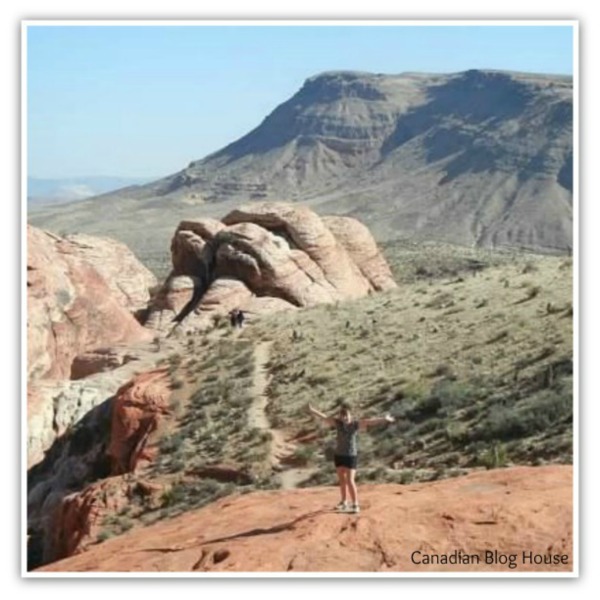 DEATH VALLEY NATIONAL PARK
Located A 2-hour drive northwest of Las Vegas, just across the state line into California, a day trip to Death Valley National Park is an excursion everyone should do at least once.
With over 3.4 million acres of desert and mountains, and full of extreme landscapes, Death Valley is a feast for the senses.
Part of the great Mojave Desert, Death Valley is a land bursting with gorgeous, diverse scenery. From snow-covered peaks and rugged sand dunes, to winding rock canyons and flat desert scrubland, Death Valley is a hiker's dream.
Beware. Death Valley is best seen during the months of October to April. Summer months in Death Valley National Park are harsh.  Daytime temperatures in Death Valley National Park can reach as high as 134°F (57°C) (the world record high temperature which was recorded on July 10, 1913, at Furnace Creek Ranch).
At Death Valley National Park you will find the lowest point of elevation in North America at Badwater Basin: 282 feet below sea level. Here you can walk the salt flats and look up to the mountain range high above your head that features a sign that marks "sea level".
There is so much to see in Death Valley that I highly recommend at least a full day to experience some of the best areas within this national park.
Must-see locales within Death Valley National Park include the Artist's Drive, Badwater Basin, The Devil's Golf Course,  and one of my all-time fave scenic views, Zabriskie's Point (see photo below).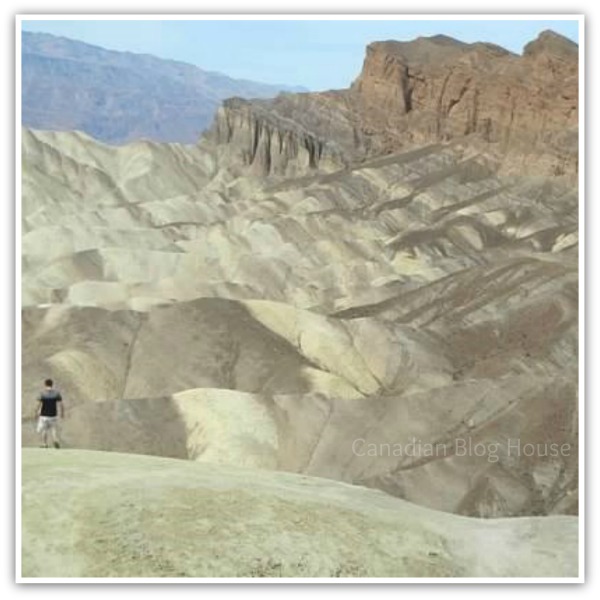 VALLEY OF FIRE STATE PARK
One of my absolute favourite state parks, Valley of Fire State Park has scenery that will take your breath away.
Nevada's oldest and largest state park, Valley of Fire is only a 55-mile drive northeast of the city of Las Vegas.
True to its name, Valley of Fire is a landscape of gorgeous red sandstone formations that make you feel like you are standing amongst burning hot red rock.  These stunning red rock formations provide an amazing contrast to the deep blue desert sky.
Similar to Red Rock Canyon, Valley of Fire State Park provides visitors with scenic drives that, in my opinion, rival that of some of the best scenic drives in the world.
For those wishing to get out of their cars, you will find an abundance of amazing hiking paths that will take you through desert scrub, mountainous canyons, caves, and there's plenty of chance to dip your toes into the abundance of hot red desert sand – if you dare!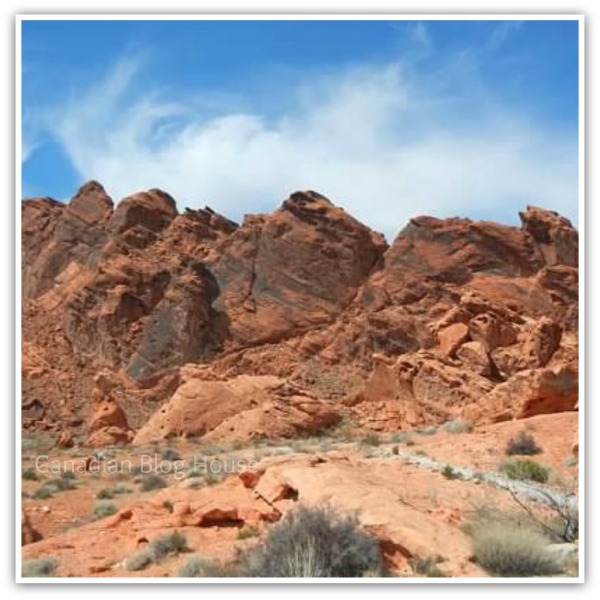 As you can see by the picture of me (below), some views have an unexpected rainbow of colours – not necessarily colours you would expect to see in a dry desert!
If you don't have time to take the drive to Death Valley National Park, be sure to take the time to visit this natural wonder just outside Las Vegas.
GRAND CANYON
There are really no words to describe the Grand Canyon.  Words such as magnificent, awe-inspiring, and incredible just don't do it justice.
The Grand Canyon is something you have to experience in person to truly understand the enormity and beauty of this vast canyon.
Having visited both the Grand Canyon National Park, as well as the newer "Grand Canyon West" entrance on the Hualapai Reserve, I can honestly say both provide a truly breath-taking view of the canyon.
The picture below was taken at Grand Canyon West where you will find the Grand Canyon Skywalk (see the top left corner of the photo), a steel framed, glass-floored structure that juts out 70 feet from the rim of the Grand Canyon.  The Colorado River lies approximately 1.5 miles below (although the vertical height of the Grand Canyon Skywalk is "only" 720 feet above the closest plateau).
This acrophobe (me) actually walked the Skywalk…as fast as I possibly could! But I did it! My best advice though? Just enjoy the Grand Canyon from any of its vast number of edges.  Trust me, standing on the edge of the rim of the Grand Canyon is a big enough thrill on its own, and something you don't need to pay extra money to do. Take a look at some of these great views surrounding the Grand Canyon Skywalk.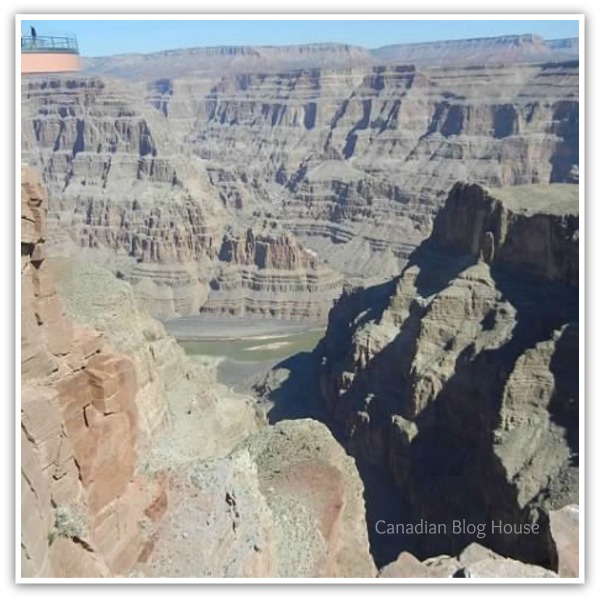 If you wish to enjoy a driving trip outside Las Vegas to see the Grand Canyon, but don't have enough time to make the 4 1/4 hour drive to the main entrance of Grand Canyon National Park, then your best bet is to enjoy the view from Grand Canyon West.
Approximately a 2 1/2 hour drive from Las Vegas, Grand Canyon West is perfect for visitors who wish to see the Grand Canyon on a day trip from Las Vegas.
We left Las Vegas early in the morning and enjoyed a fascinating drive through the northwest Arizona desert. Our drive took us through arid desert landscapes featuring small towns that were, seemingly, in the middle of nowhere.
On this particular drive, we managed to see an actual Roadrunner AND a coyote.  The Warner Bros. fan in me was thrilled! We even saw tumbleweed! A true desert experience!
HOOVER DAM
I've had the pleasure of visiting Hoover Dam twice, and even taking the "Dam Tour!" on my first visit there.
The Hoover Dam is a magnificent man-made wonder situated in the Black Canyon,  a short 30-45 minute drive east of Las Vegas.
The picture below was taken from the top of the Hoover Dam.  You can cross the dam either by car or on foot.  Crossing by foot is something everyone should do! It leaves you feeling rather "small" as you peek over the edge of the giant dam to see the mighty Colorado River 726.4 feet below you.
From atop the Hoover Dam, on the backside, you get a beautiful view of Lake Mead, the largest water reservoir in the United States.  Lake Mead provides over 90% of the drinkable water used by the city of Las Vegas.
Those who cross the Hoover Dam to the other side will end up spending some time in the state of Arizona.  Nevada and Arizona markers greet visitors on the eastern side of the Hoover Dam.
Those who have visited Hoover Dam in the last few years will have seen the newer Hoover Dam Bypass Bridge (seen in the photo below).  The Hoover Dam Bypass Bridge does just that – it bypasses the Hoover Dam.  This allows travellers to cross between Nevada and Arizona on US State Freeway 93 without having to drive through the (often) congested route across the Hoover Dam itself.
At 900 feet above the Colorado River, and with a span of 1,900 feet across the Black Canyon, the Hoover Dam Bypass Bridge is the second highest bridge in the United States. We had the chance to cross over this magnificent bridge by car on our way to Grand Canyon West. Luckily for me,  the acrophobe,  you can't see much of a view over the bridge as you drive across.
The Hoover Dam is a great place to take the family.  The scenery is amazing, they have a wonderful interpretive centre (where you can learn all about the history of the dam and the area), and the dam tour is something everyone will enjoy.
The drive from Las Vegas to the Hoover Dam is a treat in itself as you get spectacular views of the beautiful desert Sunrise Mountain and Black Mountain in the Las Vegas suburb of Henderson, Nevada.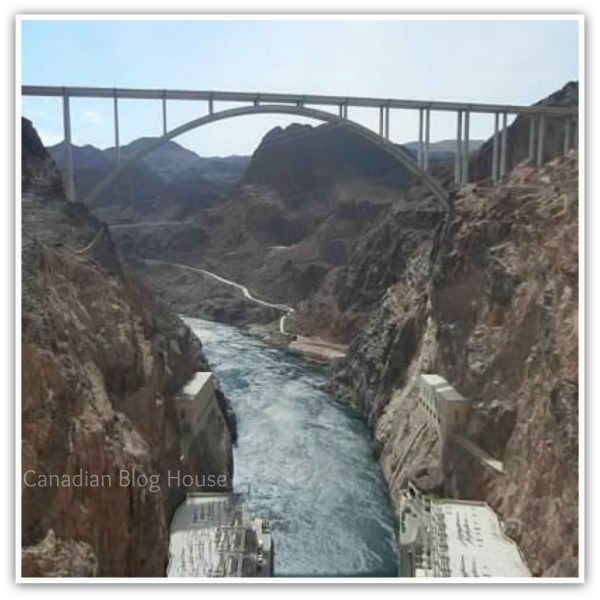 Please keep in mind that whenever you travel anywhere in the desert, you must be prepared to encounter extreme conditions.
The burning hot desert sun, dry air, and lack of access to water can prove deadly to visitors to these parks IF you go unprepared.
Please be sure to take plenty of water (your body needs even more water than normal in these extreme desert conditions), food, and be sure your vehicle's gas tank is full.
Bring actual maps and instructions with you.  GPS units can be unpredictable and just plain wrong.  Cell phones may or may not work.
Don't forget your sunscreen!
Have you ever visited any of the terrific places outside Las Vegas? Tell us about your experiences in the comment section below!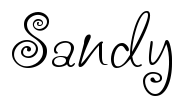 Disclosure:  Canadian Blog House was not compensated for this post.  All opinions are our own.