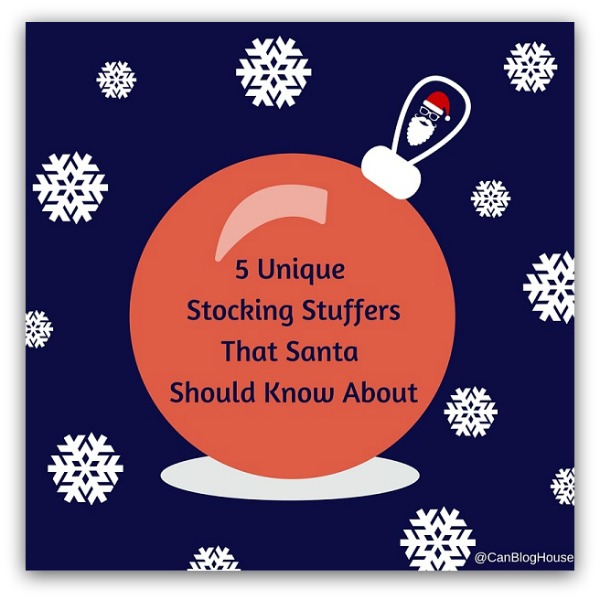 It's hard to believe but, the countdown to Christmas is officially on. In fact, for some retailers, the countdown has been on since August.
I love Christmas but…bah humbug! That's just too darn early for me.
Now that we've hit October, and the weather is cooling down, I've finally started to give some thought to that impending visit from the jolly old man himself.
I know many of you are already trying to come up with ideas of what to get friends and family for Christmas. I see it in my Facebook feed almost daily.
It can be difficult to think of something unique, fun, and most importantly, useful.
Santa has the same problem. Only on a global scale. So I'm here to help Santa with a few things I think would make for great stocking stuffers.
5 UNIQUE STOCKING STUFFERS THAT SANTA SHOULD KNOW ABOUT
Chapters-Indigo Journals and Pens:
I don't know a woman who doesn't love journals. Especially the beautiful, unique journals they sell at Chapters-Indigo. I love browsing the journal section of that store. I may not write in them often, but I still love to collect them! You can't go wrong slipping a Kate Spade journal and some colourful gel ink Poppin Pens into your favourite lady's stocking! Btw…this counts as one stocking stuffer…since you must have a pen to write in the journal, right?

Camino Chocolate Bars:
I really don't think this needs much explanation. Who wouldn't love one of these mouth-watering chocolate bars in their stocking? Me please! (**hint hint Santa!) Just look at the choices! Truly something for everyone. Personally, my faves are the Butterscotch and sea salt, and the Caramel Crunch. SO tasty! Not only are their chocolate bars delicious, Camino is a Canadian brand! Yay! Their selection of fair-trade and organic food products can be found at stores all across Canada.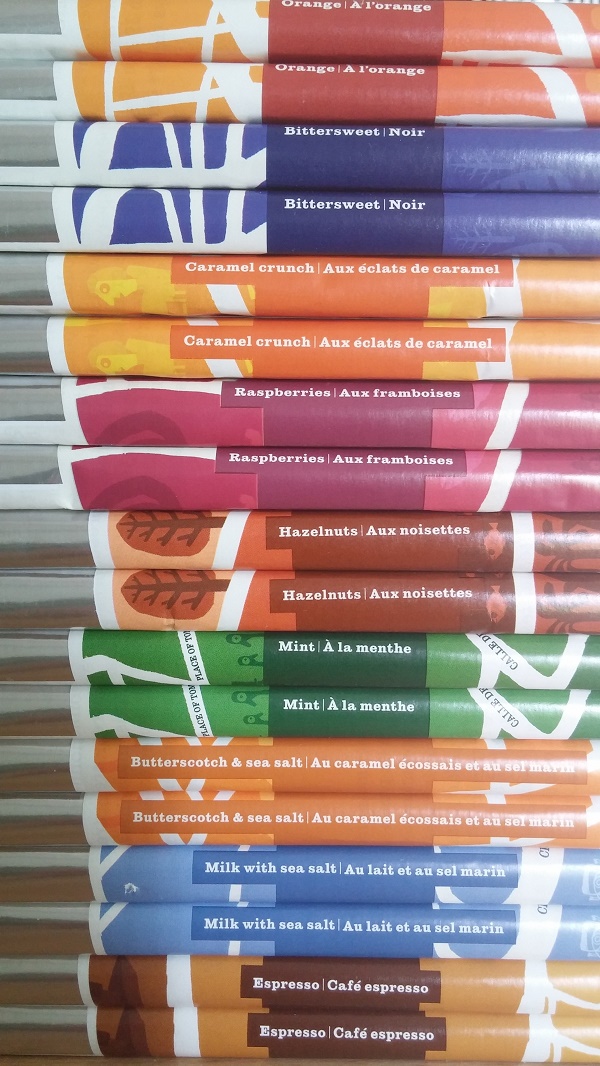 CordSkinz – Skinz For Your Tangled Ear Buds:
Ear buds are terrific invention for those of us who like to listen to our music on the go. What's not so terrific is the frustration resulting from the tangled mess ear buds often end up in. For the frustrated ear bud user, Cordskinz are the perfect stocking stuffer. Such a simple concept, yet so useful at keeping your ear buds exactly how they should be – untangled!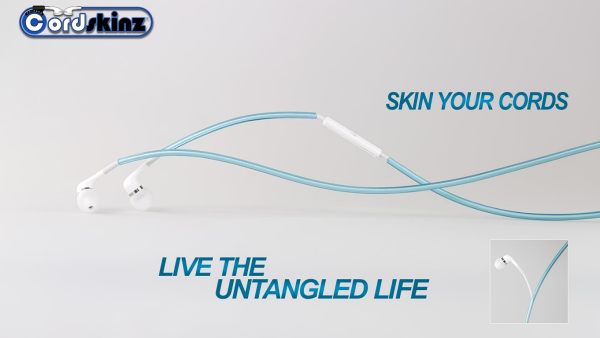 BeautyGram – Diva Survival Kit:
You don't have to be a fashion diva to love the BeautyGram Diva Survival Kit. The Diva Survival Kit is jam-packed with essential items for "every gals itty bitty beauty woes", including blister pads, mending kit, earring backs, safety-pin, lip balm, and so much more! All items come packed in a fashionable hot pink pouch that is just oh-so-cute! Santa would make any lady happy, diva or not, with a Diva Survival Kit.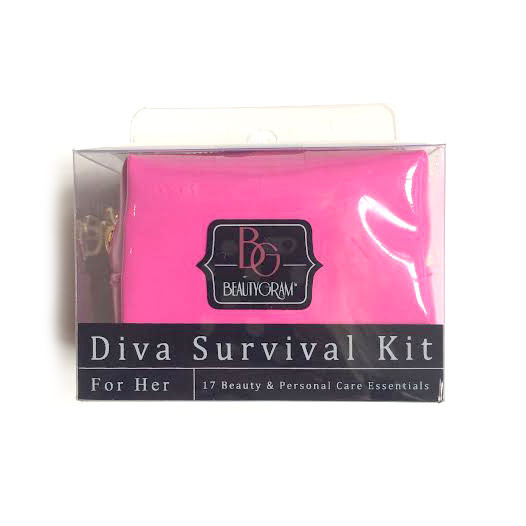 imPRESS Press-On Manicure:
Keeping your nails long, and nicely polished, is a dream of many women I know. Unless you do nothing around the house (ha!), it can be hard to keep your nails looking great. That's where imPRESS Press-On Manicure comes in. These fun, pretty, and easy-to-use press-on nails are a treat any woman can enjoy. imPRESS Press-On Manicures come in all different colours and patterns. Need a quick manicure before a night out? Select a package of imPRESS Press-On Manicure to match your outfit, peel off the backs of each nail, then simply stick on over your existing nail. It's that easy! You can also shape the nails by trimming and filing. I have used imPRESS Press-On Manicures several times and love them. Santa can tuck a package of imPress Press-On Manicure into my stocking any time!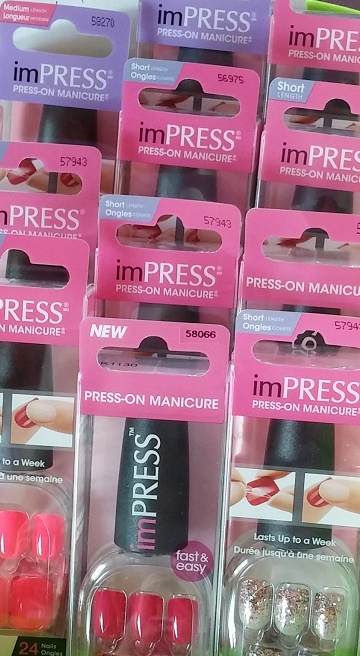 Have you made a list for Santa yet, or started some of your own holiday shopping?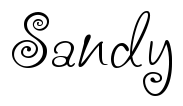 Disclosure: Canadian Blog House was not compensated for this post. All opinions are our own.