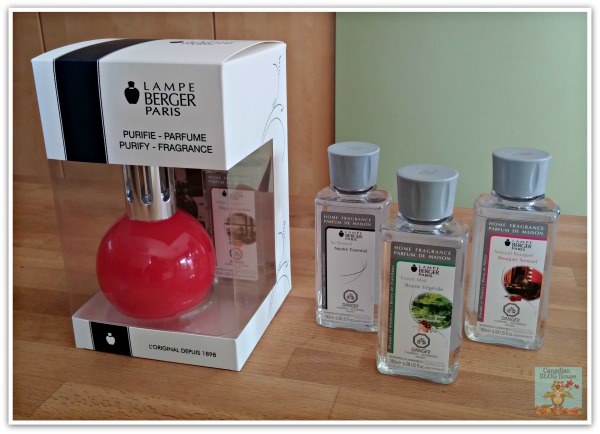 Let's face it, when it comes to keeping a home smelling fresh and clean, this task usually falls under Mom's "to-do" list, doesn't it? Watch any advertisement on television concerning air fresheners for the house, or odor eliminators for the kids' sports equipment, and who is standing front and centre on your tv screen, all worried about the smelly air or gear? Mom!
But hey, where's Dad in all this?
That's right. Dad. After all, doesn't Dad contribute to at least 50% of the odors and stale air in the household? Maybe that percentage should be higher?
It's time for Dad to get fresh with Lampe Berger!
With Father's Day fast approaching, why not consider giving Dad a stylish Lampe Berger fragrance lamp for his special day. Mom will thank you.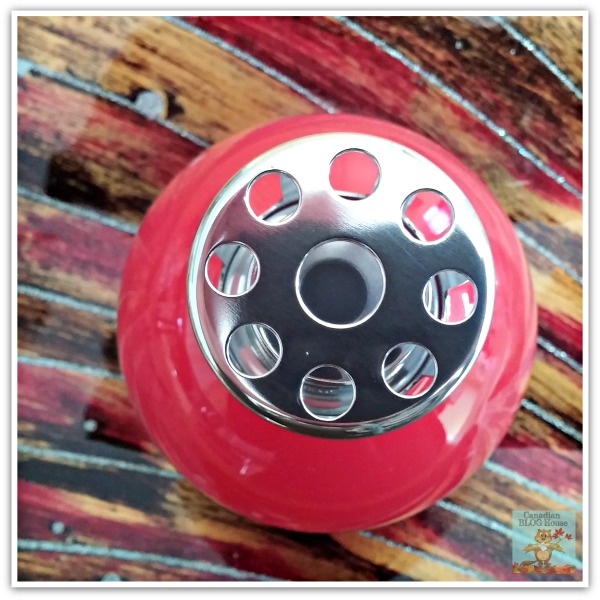 7 REASONS WHY DAD NEEDS LAMPE BERGER
1. Does Dad consider himself a professional angler? When he comes home from a day of fishing with his buddies, his prize catch in hand, and that fishy smell all over him (and every piece of gear he spent the day with), your house will need Lampe Berger.
2. Is Dad a natural-born athlete? Does he score all kinds of goals on the net but somehow can't seem to land any of his stinky sports clothing in the washing machine? Dad needs a Lampe Berger wherever the stinky clothing hangs out!
3. Does Dad suffer from allergies? Dad needs to breathe purified air too! Purify the pollen molecules, and other allergens, with Lampe Berger's Neutral Home Fragrance.
4. Does Dad love to BBQ? When Dad comes inside smelling like a smokehouse after trying to perfect his BBQ-ing skills, and trailing that smoke indoors with him, don't call 911. Light up the Lampe Berger!
5. Is Dad a car jockey? Does he track his automotive "perfumes" into the house with him? Make sure what happens in the garage, stays in the garage. Rev up the Lampe Berger!
6. Does Dad love bean burritos, but they don't love him? Dad may need Lampe Berger to purify the air around him. Just sayin'.
7. Believe it or not, Dad cares about style too – in a manly man way.  Lampe Berger has manly man lamps too, like the Wood Lamp Grey and the Cube Leather Havana.
LAMPE BERGER FRAGRANCES FOR DAD
Not all air fresheners are created equal. Dad may not like the flowery scents of many air fresheners but, Lampe Berger has many fragrances that will suit Dad's olfactory system, such as the fabulous fragrances we recently received: Forest Mist, Amber Elegance and Sensual Bouquet. Plus, thanks to Lampe Berger, the air around Dad won't just smell better, it will be purified too!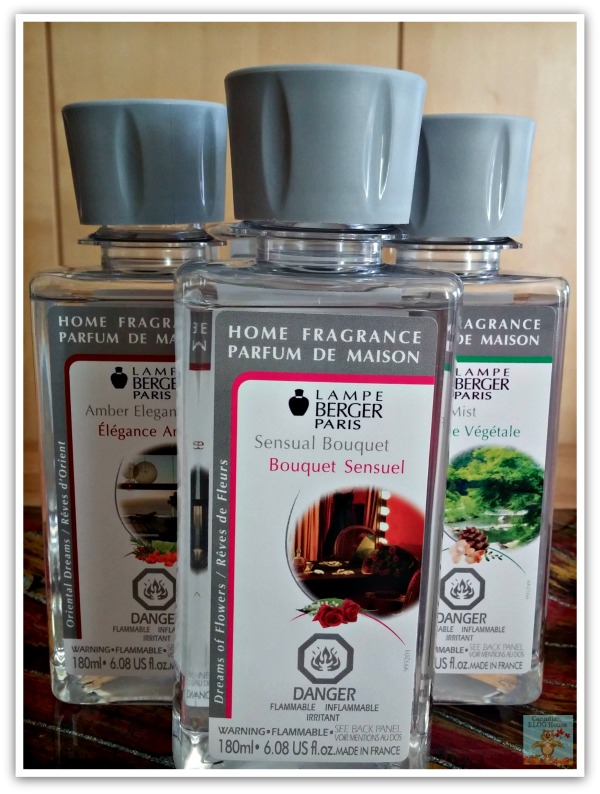 In celebration of Dad's everywhere, Lampe Berger is giving one lucky Canadian Blog House reader the chance to WIN a Lampe Berger Starter Kit. This kit has everything you need to get you started in the wonderful world of Lampe Berger.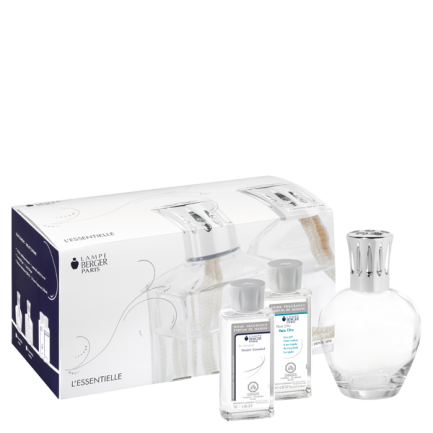 " A concentration of purity and simplicity, this is the ideal Lampe Berger introductory boxed set including a clear glass round shaped lamp, an AIR PUR SYSTEM 3C® catalytic burner, 1 funnel, 1 stopper, an Essential Neutral fragrance 180ml and a Chic Paris fragrance 180ml."
You can find Lampe Berger products at fine retailers across Canada, including at Tweed & Hickory in Kanata (where I have personally seen Lampe Berger products sold).
Be sure to follow Lampe Berger on Twitter, and like Lampe Berger on Facebook, for all the latest Lampe Berger news and new product releases.
Here's how you can enter for your chance to WIN:
***GIVEAWAY ENDED***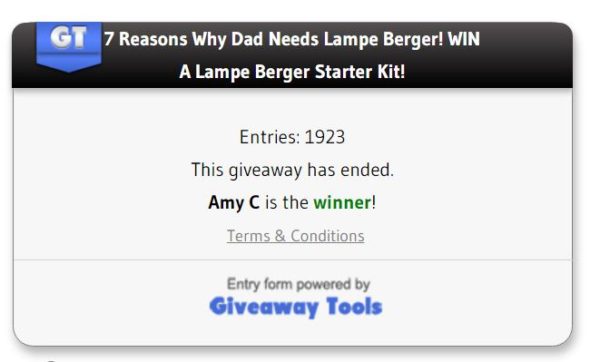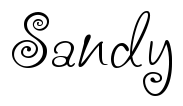 Disclosure: Canadian Blog House was sent the above products in exchange for this review. All opinions are our own.