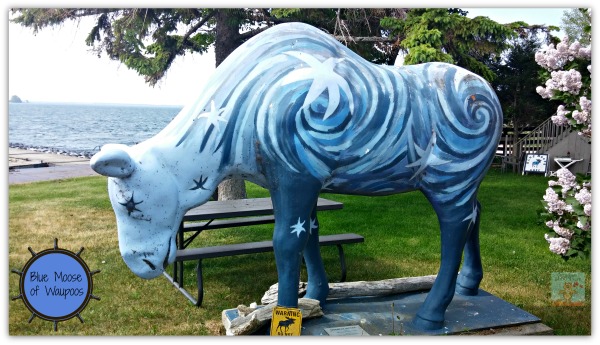 Prince Edward County, is a little piece of paradise located in Southeastern Ontario, along the north shore of Lake Ontario.
Prince Edward County, is situated on a peninsula, surrounded by the waters of Lake Ontario and the Bay of Quinte. It is attached to the rest of Ontario by only a thin strip of land at Carrying Place – the gateway to Prince Edward County. Because of its proximity to a lot of water, visitors to the county often feel like they have stepped off the mainland and onto a beautiful island when they arrive.
PRINCE EDWARD COUNTY COUNTRY CHARM
"The County", as locals call it, is a community full of many alluring things; fertile farms, vast vineyards, stunning shorelines, windswept wineries, superb sand dunes, and bewitching boutiques.
With its captivating country charm, Prince Edward County is a travel destination that should be on the top of everyone's bucket list.
I was recently able to spend a couple of nights in Prince Edward County, checking out many of the great treasures this region has to offer its visitors. Here are a few things that captivated me about the County:
9 CAPTIVATING WAYS TO ENJOY PRINCE EDWARD COUNTY
1. Sandbanks Vacations & Tours – No trip to Prince Edward County would be complete without touring at least a few of the renowned vineyards in the county.  Sandbanks Vacations & Tours will get you to the vineyards in comfort and style, in one of their tour buses, picking you up and dropping you off at your accommodations anywhere in Prince Edward County. Now that's service! A half day winery tour gets you into a minimum of 4 wineries with 12 tastings. You will see the beautiful Prince Edward County countryside on your tour, visit unique wineries, meet talented wine makers, and sample delicious wines that may not even be available at your local LCBO. You will find Prince Edward County hospitality at its best when you book a tour with Sandbanks Vacations & Tours. Looking for a place to stay while in Prince Edward County? Sandbanks Vacations & Tours can help you with that too!
2. Lacey Estates Winery –  Focusing on hand-crafted, small production wines, Kimball and Liz Lacey planted their first grapes back in 2003.  Today, Lacey Estates Winery produces five signature wines to please every palate. Kimball and Liz are very knowledgeable about the wine industry, the wine-making process, and are always happy to share their expertise with visitors to the County. The Lacey's are very much quintessential County residents: kind, welcoming, and generous. Visit their winery on Clossson Road and enjoy a taste of one of Prince Edward County's finest wines. Tell them Canadian Blog House sent you!
3. Relax Right Mobile Massage – Imagine getting a massage wherever you may be in Prince Edward County. That could be your reality if you call Pam Fraser (613-885-1456). The certified chair massage practitioner can provide relaxing massage and reflexology in your home, at work, at a B&B, spa party, or event. Most mornings during the summer months, you can find Pam beside the lake at Wellington Park on Main Street in Wellington. A massage from Pam is great way to top off a relaxing vacation in the County!
4. County Outings & Workshops – Professional County photographer, Phil Norton, hosts weekly Wednesday and Saturday photography outings and workshops in various locales in the County. There is no better way to get up close and personal with the beauty of Prince Edward County than to grab your camera and follow Phil while you tour beautiful shorelines, quaint villages, endearing country farms, and majestic views. Looking for a custom tour? Be sure to contact Phil to help you plan your unforgettable photography outing in Prince Edward County.  Phil's engaging personality, accommodating style, and in-depth knowledge and expertise of the County, provides visitors with a one-of-a-kind Prince Edward County experience.
5. Cooke's Fine Foods – For those of you who are familiar with the original Cooke's Fine Foods on Brock Street in Kingston, Ontario, you'll be pleased to know that Susan Cooke also operates a Cooke's Fine Foods shop on Main Street in Picton. While the Picton store doesn't have the charming "old world" atmosphere of the original Kingston store, it is a fascinating store that sells delicious County preserves, maple syrup and other County treats, as well as many unique Canadian and international products. A personal Canadian favourite of mine is Roger's chocolates! Don't forget to grab a bag of Cooke's delicious coffee. My favourites happen to be their Signature Coffee, Mr. Cooke's Special Blend, and Kingston's Favourite. Be sure to save some money for the phenomenal selection of kitchen accessories and gadgets – the selection is truly incredible!
6. The Pastry House – Vacationing at one of the many rental properties in the County? Passing through Picton on a County road trip? Bring home the delicious taste of local County artisan breads and mouth-watering pastries from The Pastry House. The smell of fresh-baked goods, and brewed coffee will tickle your senses. I dare you to walk out of this bakery without making a purchase. From my experience this is an impossible task! My favourites? The Goodhearth bread, Multigrain bread, and of course…the strudels! For those of you with food allergies/sensitivities, The Pastry House offers baked goods made without dairy products.
7. Cured PEC – As their catchy slogan invites residents and visitors to do…get smoked in the County! Cured PEC produces delicious specialty smoked spices. Smoked spices include Apple & Maple Cold Smoked Black Pepper and Sea Salt, Smokey Caesar Rim, Margarita Rim and more. Some of my favourite things about Prince Edward County are the unique, authentic, home-made products, made with pride, right in the County – just like Cured PEC specialty smoked spices! You can find Cured PEC products in various shops around the County, including Cooke's Fine Foods. You can also order directly from Cured PEC and have their spices shipped directly to you. Need help with how to use Cured PEC spices? No worries – just ask. They've got you covered. For more information, you can find the great County folks behind the Cured PEC brand spicing up social media on Twitter.
8. Honey Pie Hives & Herbals – Nothing says country like the name of this Prince Edward County shop. At Honey Pie Hives and Herbals they do what their name suggests – they keep bees and grow herbs. Made from natural ingredients, like honey from their bees, products sold at Honey Pie Hives & Herbals include soaps, lotions, lip balms, herbal blends, teas, honey, candles, and Mead. What is Mead? Long considered the drink of kings and queens, Mead is a honey wine. I've never tried it, but it's on my "must-try" list for my next visit to the County! Sounds delish! What I have tried, and love, is their Natural Bug Repellant Spray – something no man, woman or child should be without when visiting the County in spring (or anywhere else in the countryside of Canada for that matter!). As they say "it really works!".
9. Blue Moose Of Waupoos – The Waupoos Marina, located in eastern Prince Edward County, is home to the whimsical Blue Moose Of Waupoos. This giant life-sized blue moose (seen in my photo above) guards this Prince Edward County marina overlooking Lake Ontario. While I don't know the story behind this bulky beast, it sure makes for fun and interesting photo ops for visitors, and giggles from the kids. The Waupoos Marina provides beautiful views of Lake Ontario, and it is here where you can visit the Cannery Row Artisan Cheese Shoppe & Ice Cream Parlour.
Have you ever spent time in Prince Edward County? What was your favourite thing about the County? We'd love to hear your PEC travel advice!