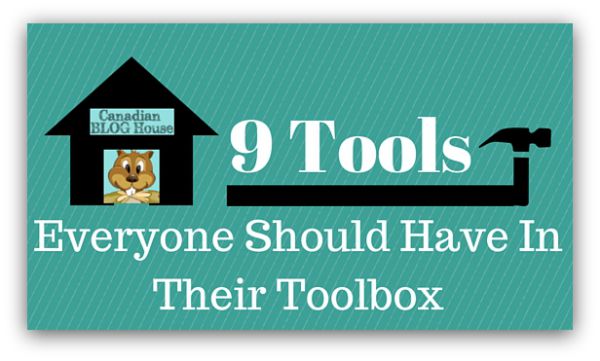 Spending as much time on the internet as I do, I come across all kinds of women who blog about everything DIY (do-it-yourself). Google DIY Blogs and you will find endless numbers of women who write about the latest and greatest DIY projects they've completed at home.
I follow a few of these DIY blogs myself, and I'm always in awe at what a great job these women do with their DIY projects. Not only do they come up with fabulous ideas, but their finished DIY projects always look fantastic. One of my very favourite DIY bloggers is Angie from Echoes Of Laughter. Angie has a great eye for beautiful decor, and the talent to pull many different types of home improvement DIY projects together.
My father was in charge of home improvement DIY projects in our household when I was growing up. He always had a workshop in the basement where he amassed all kinds of tools over the years. He owned all the basics, and in later years, collected a few handy "cordless" tools like cordless drills and cordless screwdrivers. When it came time for him to move into a retirement home we were faced with the huge task of purging all these tools…and all those leftover bits and pieces of every project he ever worked on. He had kept (practically) every nut, every bolt, "every thingamajig", and every scrap piece of metal, "just in case" he ever had a need for them. More often than not, he never did.
Many homeowners, like my dad, have a huge collection of tools, many of which never get used. While having all the latest gadgets and tools is fun, if you aren't a "Mr. or Mrs. Fixit" who is great at repairing anything that breaks around the house, here's a list of tools that should help get you through any basic household repair job.
No matter the job, always keep in mind your own personal limits. Take it from me, many household projects are better left to professionals!
9 Tools Everyone Should Have In Their Tool Box
Screwdrivers – Screwdrivers are "must-have" items in any tool box. You will need a screwdriver for just about everything you try to fix, or put together, around the house. One type of screwdriver just won't cut it. You'll need the basic "slot head"screwdriver, but don't forget to have a "Phillips head", a "Torx drive", a "Robertson", and an "Allen wrench" on hand. Yes, IKEA furniture comes with Allen wrenches for putting their furniture together, but you'll probably find you need a few other screwdrivers to help you get the job done right! Don't forget, you'll likely need a few different sizes of each of these types of screwdrivers, including those tiny screwdrivers that will help you tighten the screws on your glasses.
Pliers – Pliers are another tool that come in handy around the house. Depending upon the type used, pliers allow you to grip objects, twist or cut wire (cutters), remove nails or other fasteners, and even reach into awkward places (needlenose pliers).
Hammer – Every homeowner soon realizes that a hammer is a necessity when you own a house. From hanging pictures, to pulling exposed nails out of wooden decks, hammers are a staple of tool boxes everywhere. Like any tool, there are a large variety of hammers to choose from. If you are looking for a basic all-purpose hammer, a curved claw hammer should be your choice of hammers.
Measuring Tape – Everything needs to be measured when it comes to home repairs and DIY projects. If you are going to do a job right, you need the correct measurements. A measuring tape is one of the most used tools in any tool box.
Cordless Drill – Ok so this one is a little bit more of a "luxury" tool but, one that the average homeowner will use over and over for many home repairs and DIY projects around the house. Of course, you could go with a corded drill, however, a cordless drill is portable so gives you the advantage of being able to work with your drill anywhere in the house – without needing to have an electrical outlet nearby! Don't forget, you'll need a set of different sized drill bits to go along with your cordless drill!
Saw – A saw is one of those basic tools that can be used to cut numerous objects around the house, such as piping. For minor landscaping issues, like cutting down small tree branches, a saw can do a fast and easy pruning job. You may be surprised at how convenient a hand saw can be for small jobs around the house.
Level – From hanging pictures on walls, to mounting coat racks and installing shelving, a level is a must-have tool for making sure things end up…level. Don't rely on your eyes. That's a recipe for disaster. Levels come in all sizes, depending on what you intend to use them for. It can be handy to keep a couple of different sized levels in your tool collection.
Square – Need to make sure your DIY project has accurate 45 degree angles? You need a square. You'd be surprised at how often you may use a square. A square will assist you in making accurate cuts for many projects around the house.
Toolbox – This one may seem obvious but, many homeowners do not actually own a toolbox. Instead, their basic tools can be found all over the house. A toolbox keeps all your tools organized in one place, making them easy to find, and easy to carry wherever you may need to work on your project.
Of course, there are many other tools out there that can help make your home improvements and DIY projects easier, but the tools in this list will help you get a lot of small jobs done efficiently.
Don't forget, a toolbox stocked with these basic tools makes a great gift for anyone moving into their first apartment/home!
Is there a tool you would consider a "must-have" tool for a toolbox that I haven't mentioned?