CBC's Newborn Moms Celebrates The Good, The Bad & The Dirty Of Motherhood
Contractions are minutes apart! It's time!
On November 26th, Canada's CBC is set to give birth…or rather…debut…"Newborn Moms", a brand new comedic web series, created by, and starring, Canadian comedians Aurora Browne and Nadine Djoury.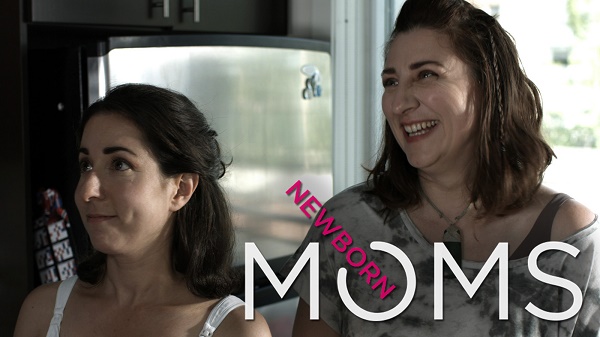 Newborn Moms "is an episodic series that follows our hero moms, Rosie (Aurora Browne) and Julia (Nadine Djoury), as they struggle with reconciling the kind of mothers they thought they would be with the kind of parents they actually are."
It's "the untold story of what it's like to be a new parent struggling with sleepless nights, self-doubt and swollen boobs. We follow our two hero moms Rosie and Julie as they second-guess their way through dealing with their children, husbands, and other judgmental moms without losing their minds, or only slightly losing their minds. The series celebrates the joys of parenthood while wallowing in the poop-filled chaos that is real-life for any new parent."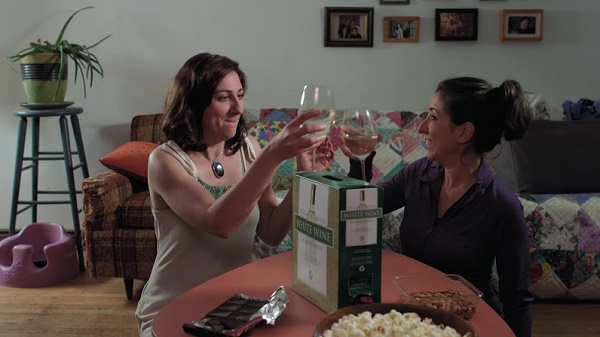 I'm already a fan of another episodic series made here in Canada, so I'm really looking forward to seeing what Newborn Moms has to offer. From what I've seen, the comedy of Newborn Moms will quickly hit home with many Canadian moms out there.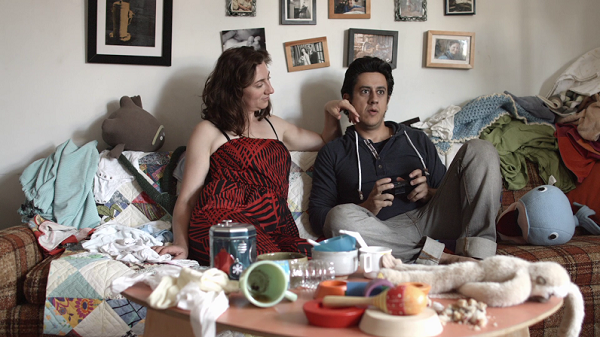 I recently had the opportunity to interview one of the stars of Newborn Moms, Aurora Browne. As a long-time fan of Aurora's, I was pretty excited to be able to ask her about her latest project.
Of course I was also excited that I got to talk "prehensile toes" with Aurora. No monkeying around…looks like she and I have a couple of things (feet) in common!
A Chat With Newborn Mom, Aurora Brown
I'm a big fan of yours from your time on CTV's Comedy Inc. You've been involved in a number of other projects too, including RoboCop, The Ron James Show, and Comedy Now (to name a few). How did you become involved in your latest project, Newborn Moms?
Well, the main thing was that I had a baby!  And while he was totally time-consuming, I kept working and stayed involved in the improv community by teaching and coaching.  That's how I met Nadine Djoury – I was coaching a musical improv troupe she was part of.  She was a fantastic performer and I got to know her as a friend.  After she went to visit her sister who had new babies, she came to me and said, "Parenting is crazy and funny.  Let's make a web series about it."  So really all I had to do was say yes, and then write episodes.  That part was easy.  There were a million ideas.
I first saw a clip of Newborn Moms a few months ago over at Erica Ehm's Yummy Mummy Club. It caught my attention because I remembered you from Comedy Inc. Your Newborn Moms character Rosie, appears to be very much a typical Canadian mom. What do you love most about Rosie, and is "Aurora" in any way like "Rosie" in real life?
Rosie is very much an extension of me, just as Julia is an extension of Nadine.  Rosie, like me, is basically a hippie who doesn't have the discipline to follow it through all the time.  I'm very much that way – I love attachment parenting philosophy and organics but I absolutely caved in and used disposable diapers, especially since they go in the compost bin. I love the character because she's very compassionate and tries really hard even if she's constantly failing.
What excites you the most about Newborn Moms, and why do you think Canadian moms will be able to relate to this episodic series?
I'm most excited whenever a parent watches it and says, "Oh my god, that really is what it's like."  Anytime comedy tells the truth about a situation is when we're doing our job.  When people start talking and confessing their stories, I feel like I'm doing the right thing.  And, of course, when they laugh!
What's the best advice your mom ever gave you about life/kids/career?
The best advice I ever got about parenting: "Do whatever is easy".  It's hard enough,  why make it harder?  But that came from a friend, not my mom.  My mom had five kids and whenever I would ask her advice, she would just sigh and say, "Honestly, it's all just a blur."
Stepping out of the comedy box for a moment, in addition to being a great comedian, I discovered you are a lady of many talents. Is it true you are a Mezzo Soprano singer?  You play rhythm guitar? You have prehensile toes?  Regarding this last point, I had to Google that term to see what it meant, and I discovered I may in fact have prehensile toes too! Tell me more about these fascinating facts to help satisfy my "trivial" mind!
Haha! I do sing mezzo range, and I can definitely scratch out chords on a guitar. And yes, I can also pick up pencils and other small objects with my toes.  But honestly, I put that "prehensile toes" bit at the end of my resume just to see if people actually read the whole thing!  If they ask me about it, I know they are thorough, which you clearly are!
Newborn Moms debuts on November 26th! Where can Canadian moms find Newborn Moms online?
I know!  It's so exciting. Canadian moms, and anyone else, can find it at CBC Punchline. I can't wait for people to see it and enjoy!
Thanks so much for taking the time to answer my questions, Aurora! Wishing you great success with Newborn Moms!
Be sure to catch Aurora and Nadine in Newborn Moms on CBC Punchline starting TODAY!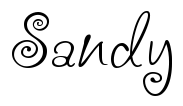 Disclosure: Canadian Blog House did not receive compensation for this post. All opinions are our own.