The Shrine Circus is back in town, Ottawa, and last night we had a great evening at the circus enjoying a backstage tour before the show, and fun circus acts that entertained the audience with juggling feats, clown antics, amazing animal performances, and death-defying acrobatics.  Ringmaster Richard did a fabulous job keeping the performances flowing from start to finish.  He certainly is a natural for the job! A true showman.
Ringmaster Richard got last night's performance off to an engaging start when he surprised us all with the first "act" of the night.  Apologies for the lousy quality of the video, my camera did not like the bright lights:
Looking for something to do with the little ones this weekend? You can still catch a performance of the Shrine Circus in Ottawa until Sunday. Check the Shrine Circus schedule for more information here.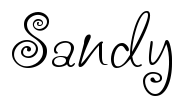 Disclosure:  Canadian Blog House was provided with complimentary VIP passes to the Shrine Circus.  All opinions are our own.