She's feisty! She's frugal! She's fabulous! She's also a finalist in the Thai Kitchen Canada's Recipe Challenge!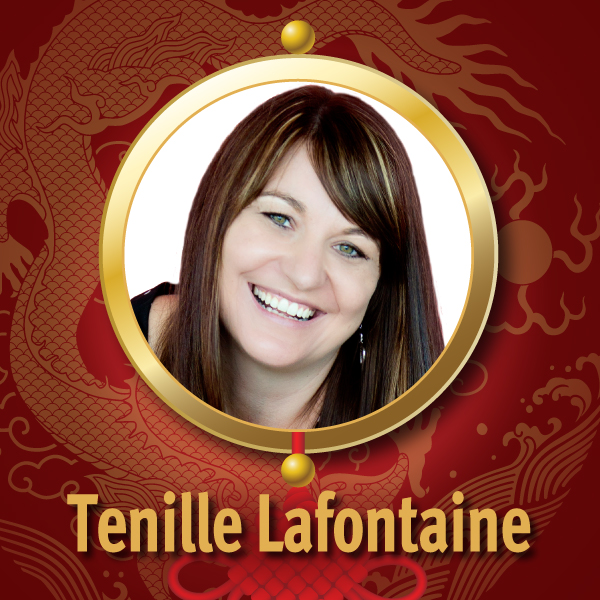 Tenille Lafontaine, otherwise known as Canadian blogger "Feisty, Frugal & Fabulous", is up against 4 other well-known Canadian bloggers for the chance to become a Thai Kitchen Brand Ambassador.
I had the opportunity to interview Tenille, whose #TKeveryday Banana Split Pie recipe entry in the #TKeveryday Recipe Challenge is bound to be a sure-fire hit. I mean, who wouldn't love to have a slice of this mouth-watering pie?
Get behind me…I'm first in line! I'm already drooling!
Tenille was a pleasure to interview, and I really enjoyed her responses – I think you will too! I love her "kitchen nightmare" response AND…I discovered that Tenille and I are soul sisters when it comes to our favourite food! Read on to find out what that is!
INTERVIEW WITH #TKeveryday BLOGGER TENILLE LAFONTAINE
1.   You created this delicious looking recipe for the Thai Kitchen #TKeveryday Recipe Challenge. Have you created any other Thai Kitchen recipes that your family just loves? Have you shared any on your blog? If so, can you share a link to another favourite recipe?
Aside from the #TKeveryday challenge, no. However, we love Asian inspired recipes and we have a few favorites that I've shared on the blog.

Pepper Chicken (http://feistyfrugalandfabulous.com/2013/01/pepper-chicken/) and Baked Sweet and Sour Chicken (http://feistyfrugalandfabulous.com/2013/05/baked-sweet-and-sour-chicken/) are two that we make often!
2. You are a busy mom of 3 kids.  Do any of your kids like to cook or bake, and are they adventurous when it comes to trying food…or more on the fussy side?
Unfortunately, no! While they love to "watch" me in the kitchen they still lose interest quickly when helping. My oldest is 10 and he's starting to show more interest in cooking – we have plans on signing up the older two for some local cooking classes this spring (they look really fun!)  Luckily though, they are all pretty adventurous when it comes to trying new foods. I don't insist they finish their plate when trying something new, but certainly taking a bite or two to decide if they like it is a must!
3. Judging from all the recipe posts on your blog, you are a good cook! Just for fun though, we've all had a kitchen nightmare or two…tell us about your worst one.
Thank you! I don't know if I'm necessarily a good cook or that I've managed to find and create recipes that are no-fails. We all need to have those no-fail recipes to rely on and in my case, that's ALL I do! If a recipe has too many ingredients and the instructions are too detailed, I'm out! That's generally where my fails come from – misreading a recipe (remember that episode of Friends where Rachel makes a beef and peas trifle?) The one example I can think of at the top of my head is the time I made a caesar salad dressing for dinner guests, misread how much milk to add, and ended up with a soup consistency. Embarrassing!
4. What is your favourite food? A food that you just cannot live without. Is there a food that you really dislike?
Life would be unbearable without french fries.
I would be happy if, for the rest of my life, I never had to see seafood again. Ironic, right? I don't eat any seafood but will cook with fish sauce, anchovy paste and would purchase stock in Clamato Juice if I could. Yum!

5. Tell us about your favourite "must have" kitchen tool or appliance.
Ohhh! My slow cooker for sure. Even though I work from home, the hours between when the kids walk in the door from school and dinner on the table are crazy town in our house, so any help I can have in prepping dinner ahead of time is fabulous.

6. Aside from "tweaking" a few recipes to make them my own, I've never created a recipe from scratch. Tell us about the process you use to create your own recipes.  For example, how do you know how much of an ingredient to use? How do you know what flavours are going to go well together?
When creating my own recipe from scratch, there's a high chance that I've tried it in a restaurant and want to replicate it, or I was on the path to making one thing and it turned into quite another. For example, when making the Wicked Thai Chili for #TKeveryday it was supposed to be a soup! My bright idea to add coconut milk without another liquid to help meant it turned into a chili. So, I carried on creating chili that day!
In terms of knowing what works together, it's all trial and error and taste testing as you go. Hey, even Master Chefs insist you need to taste several times as you go, so I follow the advice of the experts! Plus, it's more fun that way to sample while you're cooking!
Thanks, Tenille, for the great interview!
So without further adieu, here is Tenille's yummy #TKeveryday Banana Split Pie recipe!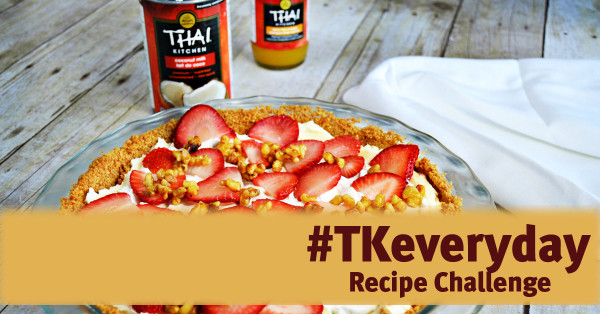 TKeveryday Recipe Challenge
Banana Split Pie
Cuisine: American
2 Tbsp Thai Kitchen Spicy Thai Mango Dipping Sauce
8 oz package of cream cheese, room temperature
1 cup icing sugar
½ cup butter, softened
1 banana, sliced
½ can crushed pineapple, drained
1 400mL can Thai Kitchen Premium Coconut Milk, liquid removed (Place can in fridge overnight to allow the liquid and coconut milk to separate, it's important that this is chilled properly before using)
2 Tsp Club House Pure Vanilla Extract
10-12 strawberries, sliced
Directions:
1. Mix crumbs and butter with a spoon until well blended. Press into a 9 inch pie plate. Bake for 10 minutes at 350 degrees and then set aside to cool.
2. Turn oven to broil and arrange crushed walnuts on a baking sheet lined with parchment paper. Drizzle 2 Tbsp of Thai Kitchen Spicy Thai Mango Dipping Sauce on the walnuts and broil for 3-5 minutes, stirring once. Remove from oven and set aside to cool.
3. Beat softened cream cheese, ½ cup butter and 1 cup icing sugar. Spread on cooled graham cracker crust.
4. Top cream cheese layer with crushed pineapple and sliced bananas.
5. Next, spoon the contents of one can (chilled overnight in the fridge) Thai Kitchen Premium Coconut Milk (do not use the liquid in the can) into a well-chilled mixing bowl. Mix at high speed until fluffy and light with peaks (about 3-5 minutes). Add in vanilla.
6. Top the pie with the coconut milk whipped cream, sliced strawberries and finally the candied walnuts. Serve immediately or chill in the fridge for your guests!

Be sure to visit the Thai Kitchen Canada website and vote for your favourite #TKeveryday blogger recipe! Just by voting, you could WIN one of these fantastic prizes from Thai Kitchen Canada:
Traeger Lil' Tex Elite Smoker ($1000.00 retail value)
Including 1 bag of Premium Traeger Wood Pellets
Including Custom-Fit Hydrotuff Cover
Gordon Ramsay Maze sets ($1500.00 retail value)
11pc Cookware Set
14pc Knife Block Set
7pc Oven to Tableware Set
24" Marvel Beverage Centre ($1500.00 retail value)
The highest energy efficiency, best cooling precision and maximumstore versatility on the market
Don't forget to enter and…good luck!!
Have you ever experimented with any Thai Kitchen Products? What's your favourite Thai Kitchen product? I'd love to know!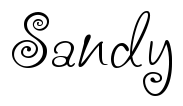 Disclosure:  Canadian Blog House received compensation for this post.  All opinions are our own, or that of Tenille Lafontaine.