Walt Disney Motion Pictures Canada recently offered me the opportunity to review one of their latest releases on Blu-Ray, Tinkerbell And The Legend Of The Neverbeast. While I'm a big fan of Disney movies, I knew this one was not likely to appeal to X-Man, so I decided to ask my friend Matthew Tully, over at Answer The Tullyphone, if he and his family would like to review this one on behalf of Canadian Blog House. Matthew agreed, figuring this would be a movie his young daughter would love.  I think he made the right decision! Here's what Matthew and his family thought about this Disney hit: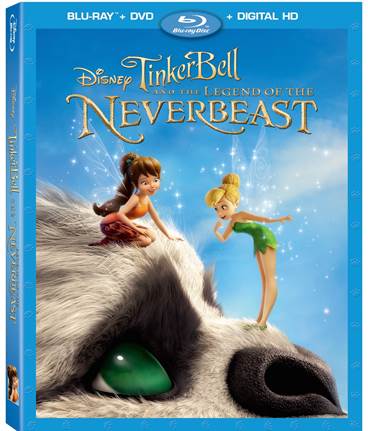 I remember growing up and Sunday was known as, "The Day of Disney" and would be excited to curl up in front of the television with my sister and parents to watch whatever they had in store for us each week. I'm sure some of you may have done this as well and if you don't remember take a look at the video below as a reminder and see how far video has come since!
Today, as a parent and huge Disney fan, I got to see the gleam in our daughter's eyes and relive that feeling with the arrival of "TINKERBELL AND THE LEGEND OF THE NEVERBEAST" on a Blu-ray combo pack. Disney always has a way of reaching in and "playing on your heart-strings" so to speak and this movie was no different as there are lessons taught and lessons learned.
This being the 7th installment within the Tinkerbell series it was nothing short of another win with our family. The animated film speaks to you in ways that are easy for your child to grasp and understand the value of friendship and trust which is invaluable throughout life. It takes Fawn, a fairy and friend of Tink's whom wears her heart on her sleeve when it comes to animals, stopping at next to nothing to ensure their safety and well-being. Unfortunately, this has landed her into trouble with those in Pixie Hollow when she chooses more than once to put the fairies village in harm's way or at least that is the way they see it.
The addition to her want to help the Neverbeast or "Gruff" as Fawn nicknamed him doesn't go over well at first either, until she is able to make them understand and trust her. Fawn makes her fairy friends realize that you can't judge a book by its cover and that if shown the right way the Neverbeast could change the way he would do things. Parent to parent, I invite you to welcome Tinkerbell, her friends and even the Neverbeast into your home for what I truly believe is a great addition to the series and one you will want to watch again and again. Want a sneak peek? Below is a clip to entice you, but know that it is available now on a Blu-ray/Dvd combo pack and is filled with extras including a digital download of the feature film.
What is your favorite Disney movie of all time?
Disclosure; I received a copy of this film in order to facilitate my review, however, as always my thoughts and experiences are that of my own unless otherwise stated.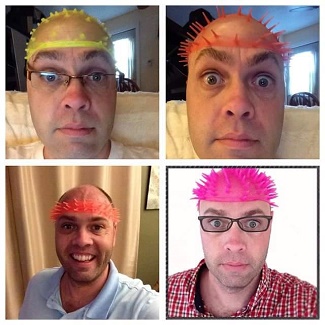 AUTHOR BIO: You may or may not have had the pleasure to read or tweet Matthew Tully aka @Tullyman77, the author of this post. He is the owner and operator of Answer The Tullyphone, a family lifestyle blog where his wife and even his 8-year-old daughter write and share everything family. Whether it be reviews, travel, cooking, entertainment, contests and much more, they do it all. If you don't find Matthew adding a little humor to your day sharing a silly picture of himself, he is probably watching the next big movie, writing a new post or helping someone in one way or another. If you want the chance to get to know Matthew and his family, check them out at http://answerthetullyphone.com.