I just stepped out of the bath and…well…I smell fabulous!  Why?  I was just using my Arbonne product samples!
I was recently approached by one of my followers on Twitter, Arbonne Independent Consultant Christina Leek, suggesting I try some of her health and beauty products.  I'm always open to trying new things, and since I had never tried Arbonne products, I gladly agreed to test out some of her samples.

Arbonne products are made with "premium botanical ingredients".  Arbonne is committed to offering their customers products that are "pure, safe, and beneficial".  They offer a broad variety of Anti-Aging, Skin and Body Care, Cosmetics, and Health & Wellness products.  Something I like very much about Arbonne products is that they are cruelty-free, meaning that they are NOT tested on animals.  I'm a fan of any company that does not test on our "furry friends".
I received samples of the following Arbonne products:
HYDRATING BODY LOTION

FIRMING BODY CREAM
REACTIVATING BODY SERUM
NOURISHING BODY WASH
INVIGORATING BODY CLEANSER
CONDITIONING BODY MOISTURE
FORTIFYING HAIR MASK
NOURISHING DAILY SHAMPOO
NOURISHING DAILY CONDITIONER
SHAVE GEL (MEN)
EXFOLIATING WASH (MEN)
POST-SHAVE BALM (MEN)
FACIAL MOISTURIZER WITH SPF 20 (MEN)
My thoughts…
HYDRATING BODY LOTION ~ This lotion has a "hint" of an orange citrus scent. It's a very light, soft scent.  This lotion has just the right amount of moisturizer.  It provided relief to my dry skin, but did not leave my hands or skin feeling greasy.  Glides on easily.
NOURISHING DAILY SHAMPOO & CONDITIONER ~ The shampoo lathers nicely and has a fresh, clean scent.  While I don't use conditioner often, I did try this one out.  After a good wash and conditioning with my Arbonne products, my hair feels wonderful.  I did not use my usual stying products after washing my hair, as I wanted to use only the Arbonne shampoo and conditioner for this review. My hair feels very soft and very clean – as in squeaky clean! My hair literally "squeaked" as I was rinsing it in water. 
CONDITIONING BODY MOISTURE ~ I applied this lotion after my bath.  This is one of my favourite Arbonne products so far.  I love the scent – very clean and fresh smelling.  I continue to enjoy smelling myself as I type this! 
FIRMING BODY CREAM ~ I was really looking forward to trying this one.  My 40+ body can use all the firming help it can get!  I like this cream, smells good, applies nicely…but you are going to have to ask me later if it firmed anything up! hehehe
Christina sent me extensive information about Arbonne and their products.  Arbonne prides itself on being "earth-friendly".  They are "all about being green" From their botanically-based ingredients, to their packaging and carbon-neutral shipments, Arbonne is a company that is constantly looking to minimize their impact on our earth.

As an Independent Consultant for Arbonne, Christina (who is based in Ottawa, Ontario) is enthusiastic about the products she sells.  You can find her on Facebook and Twitter where she actively connects with her clientele, answering questions, providing advice and letting everyone know about the latest product offerings from Arbonne.  From what I have seen, Christina cares about her clientele and quickly responds to any questions or concerns.
Be sure to check out the Arbonne Interactive Products Catalogue.  You'll discover all kinds of great Arbonne products!
I have yet to finish trying all my Arbonne product samples that Christina sent to me, but I can tell you that I'm pretty certain they will end up being added to the list of Arbonne products I like!
If you wish to contact Christina you can email her at: christinaleek@live.com
If you would like to place an order from Arbonne, please be sure to use Christina's ID# 116038435
One lucky Canadian Blog House member can WIN a great Arbonne product! Christina is giving away a SHEA BUTTER HAND AND BODY CARE DUO ($55 Value):
CONTEST IS OVER
While it won't get you an entry into the giveaway (thanks to FB rules), please stop by CHRISTINA'S Facebook page, and the CANADIAN BLOG HOUSE Facebook Page, and "Like" us there!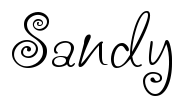 ***Disclosure: I received trial size product samples in exchange for a review.  All opinions expressed are my own.  No other compensation was received by Canadian Blog House.