You Can't Win If You Don't Enter.
For those of you who aren't familiar with Carolyn Wilman, she is widely known across the internet by her online moniker, The Contest Queen.  This title couldn't be more befitting of a woman who truly is royalty within online contesting circles. Carolyn, who has been heavily into entering contests since way back in 1990, is a virtual encyclopedia of knowledge of the ins and outs of the online contesting world.  She should know.  Carolyn has won thousands of dollars worth of trips, cash and other prizes since the beginning of her contesting career.
I have been an online friend of Carolyn's for a number of years now, and have often referred to her website, The Contest Queen, for advice regarding entering contests.  In my opinion, you won't find anyone more knowledgeable about the topic of contests than Carolyn.
My own experiences with contesting date way back to the early 1980's when, as a teenager,  I first started listening to CHUM FM and CFNY radio stations in Toronto.  I answered a shout out by a DJ at CHUM FM and called in for the chance to win a pair of tickets to see Men At Work in concert at Massey Hall.  To my absolute surprise, I was the correct caller and I won the tickets! That was my first "taste" of winning and I still remember the excitement I felt at winning tickets to my very first concert.
Winning the Men At Work concert tickets was the start of my obsession with contesting. Lucky for me, our family had just purchased our first phone with the "redial" button.  For those of you who have called in to win tickets from a radio station before, you understand just how much that redial button can be your friend.  It was from this point on that I spent countless hours glued to my radio, listening to my favourite 80's music…and using that redial button to "call in to win".  I won many more prizes this way during my teen years, including tickets to see Def Leppard in concert.  At the time, I had absolutely no interest in Def Leppard, so I sold the pair of tickets to someone for about $25.  Now I want to give myself a swift kick in the butt for doing such a thing!  I should have gone!
My interest in contesting petered out for a number of years, surfacing again in 2006 when I picked up a copy of (now defunct) Homemaker Magazine,  and read an article about websites where you could find freebies and contests online.  Curious, I took a peek at one particular forum that was mentioned in the article.  I was fascinated by all the free things I could obtain online…AND all the amazing contests I could enter, just by typing in my name and address.  All it took was one win and I was hooked on contesting again.
Contesting really did become an obsession for me for a number of years.  My "hard work" of entering numerous contests, every day,  started to pay off.  I won countless small and medium prizes, gift baskets full of wonderful products, and my largest win (to date!), a trip to the Dominican Republic.  I'll never forget that feeling of finding out I had just won a trip.
Blogging takes up the majority of my time now, but I still find time to enter the contests that appeal to me the most. For me, Carolyn Wilman's words, and the title of her book, You Can't Win If You Don't Enter", couldn't ring more true.  As evidenced by my serious lack of contest winnings over the last few years, the time and effort you put into contesting has a direct effect on the number of prizes you will win. I'm living proof of this.
My sister has taken over my own contesting crown over the last couple of years after I introduced her to the world of online contesting.  She continually amazes me with the prizes she has won including; a trip for 4 to a Muskoka resort (which she invited me to!), a trip to England and the set of Downton Abbey, a $20K trip to Iceland (coming up this summer), and a trip to Mexico (to be taken later this year).  Some would say she is surround by lucky horseshoes, but I know better.  I know how hard she works at entering online contests each day – and it pays off!
I recently saw that Carolyn Wilman was selling off copies her book full of contesting advice.  I thought her book would make a great prize for one of my readers, so I purchased one to give away.  Many of you stop by my blog to check out my latest giveaways, so I figured this prize couldn't be more apropos for one of you.  ***EDIT: See comment below from Carolyn herself! She is generously donating 5 of her books to give away!! Thank you Carolyn!!
You Can't Win If You Don't Enter covers topics ranging from increasing your chances of winning, to rules and regulations, online communities and more.  It's a must-have guide-book for the novice contester or the seasoned pro.
Here's your chance to WIN yourself a 1 of 5 copies of Carolyn Wilman's "You Can't Win If You Don't Enter".  I wish you all "Good Luck"!!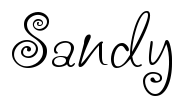 Disclosure:  Canadian Blog House did not receive compensation for this post. All opinions are my own