Last summer we were invited to a screening of Marvel's Guardians Of The Galaxy, and if you remember, we thoroughly enjoyed it. This was a movie I could easily watch twice, and that says a great deal since I have never been a follower of these Marvel characters. If you haven't seen it already, be sure to enjoy it on Blu-Ray if you get the chance!
Last week I was invited to a pre-screening of the newest Marvel adventure, Avengers: Age Of Ultron. I was super excited, until I realized I couldn't make it that evening. My friend and fellow blogger, Amy from Keep Your Head Up, played the part of blogger super hero and offered to attend on my behalf. Thanks Amy!
So did Amy enjoy Avengers: Age Of Ultron? Read more to find out!

If you're going to see Avengers: Age of Ultron in theatres then you're probably a fan of the Avengers movies, and if you're a fan of the Avengers movies then you're definitely going to enjoy this one.
When Sandy offered up her passes in exchange for a review of Age of Ultron I could not raise my hand fast enough. I'm a big fan of the Marvel franchise (Captain America being my favourite – if you haven't seen Winter Soldier, go see Winter Soldier). I'm also a big fan of Joss Whedon who has written and directed both Avengers movies now.
What I love most about Joss is his ability to be funny in the midst of action and emotional scenes and Age of Ultron certainly has a lot of humour. A lot. I laughed through most of the movie. The characters and actors interact well and play off each other very nicely. They have chemistry together, this group of six (seven if you count Nick Fury, of course).
I also have to admit to tearing up more than once, particularly in the story that played out with Quicksilver and Scarlet Witch. There was also a particular scene that was a bit too reminiscent of the fall of the World Trade Centre towers for me and I was quite taken aback.
Jeremy Renner's Hawkeye also comes into his own in this film, playing more of a central role after being more of a background character in the first Avengers film. I'm not a huge Renner fan, but he did a good job here, and Hawkeye got some great lines.
Age of Ultron offers not only new characters – Vision, who had a moment that made everyone in the theatre gasp, Quicksilver, Scarlet Witch and Ultron himself, of course – but also gives us cameos by some of the characters that have appeared in the movies of the individual Avengers, like Idris Elba as Heimdall.
As well as being very witty, Age of Ultron has all the action you could want. I lost count of the number of cities that were destroyed in all the battles. The action kicks off right from the first scene and doesn't end until the last 15 minutes. Cars crash, buildings tumble and countless stuff explodes. It's a fun ride.
As always you have to keep an eye out for Stan Lee's appearance, and stay for the first bit of the credits to catch an extra scene, but Joss Whedon was not lying when he said there would be no second extra scene at the tail end of the credits this time – we waited to make sure.
I took my sister with me to the screening and we are both ready to see it again with our mom this weekend after it opens May 1. And then I'll probably see it again with my husband.
All this to say, if you liked Iron Man, Hulk, Captain America, Thor or The Avengers, go to Age of Ultron and you won't be disappointed.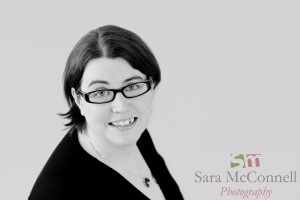 I am a wife and mother, writer and reader. I care passionately about women's issues, mental health, weight issues and fitness.
My blog, Keep Your Head Up, is about my life. It is my space where I write about the things that I spend time thinking about. I try to share my experiences so maybe someone else can learn from them, and I can learn from others.
I tend to jump from topic to topic, blogging about parenting, politics, books I'm reading, news I've heard about, things happening in my hometown of Ottawa, Ontario, anything that inspires me to think out loud.