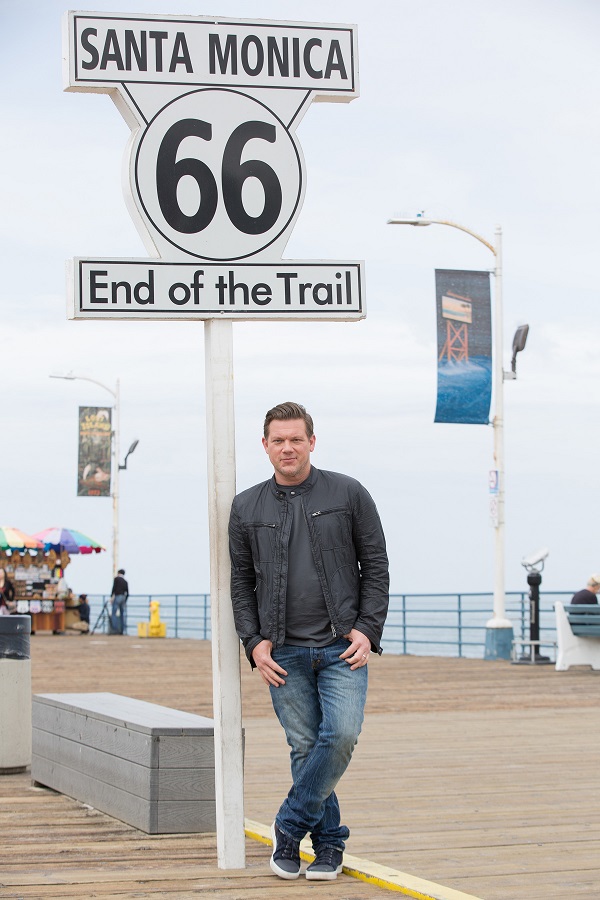 The food truck industry has come so far in the last few years, especially here in the city of Ottawa. Food trucks are no longer just about your basic hot dogs, hamburgers and fries (although I happen to love food truck fries!). These days we have so many gourmet food choices being sold from these beloved "kitchens on wheels".
If you love food trucks like I do, you'll be excited to hear that, this August, the Food Network is bringing back The Great Food Truck Race!
Back for its 6th season, The Great Food Truck Race, hosted by Tyler Florence, will be bringing views a whole new fleet of fierce competitors cooking and traveling across America's most famous stretch of road, historic Route 66.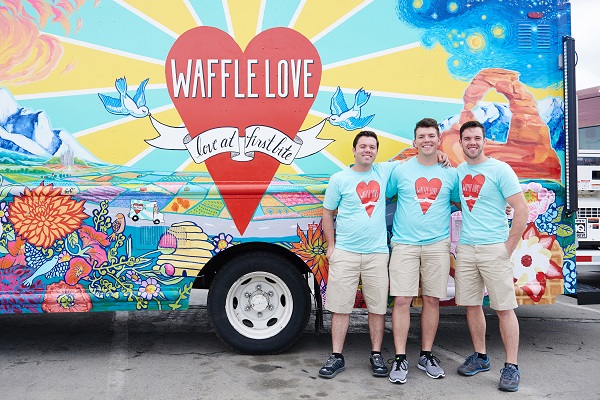 The 2,500-mile, food-filled road battle kicks off in Santa Monica, California then hits Sedona, Arizona and Santa Fe, New Mexico followed by tasty stops in Amarillo, Texas; Tulsa, Oklahoma and St. Louis, culminating with an epic finale in Chicago, where the winning truck is awarded a $50,000 cash prize.
Not only will the competition be epic, I'm certain the scenery in these locations will be too!
This season's competitors are: Diso's Italian Sandwich Society (Brooklyn, New York), GD Bro Truck (Orange Country, California), Pho Nomenal Dumplings (Raleigh, North Carolina), Postcards (Los Angeles), Spice It Up (Phoenix), The Guava Tree Truck (Dallas) and Waffle Love (Provo, Utah).
They all look pretty fantastic to me! I'd love to be able to sample some culinary delights from each of these food trucks!
The competition will be stiff! No matter how good each of these food truck chefs are, there can only be one winner.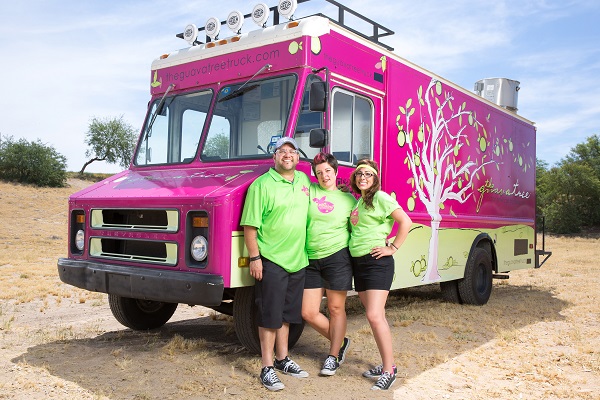 In the first episode, Tyler welcomes seven teams of professional food truck owners to Santa Monica and immediately sends them on their first challenge: a race to sell $200 of their signature dish on Santa Monica Pier. After a head-to-head sales showdown, the teams embark on their epic journey down historic Route 66. Their first stop is Lake Havasu City, Arizona where after a blistering day of selling, Tyler gives the first Truck Stop Challenge. Each team must create their own take on a fish and chips dish, and the first team to sell 20 orders wins a cash prize. These food truck pros quickly learn this race is more than just another day in the kitchen and one team is sent packing. The race then follows Route 66 to Flagstaff and Sedona, Arizona; Santa Fe, New Mexico; Amarillo, Texas; Tulsa, Oklahoma; St. Louis; Springfield, Illinois and Chicago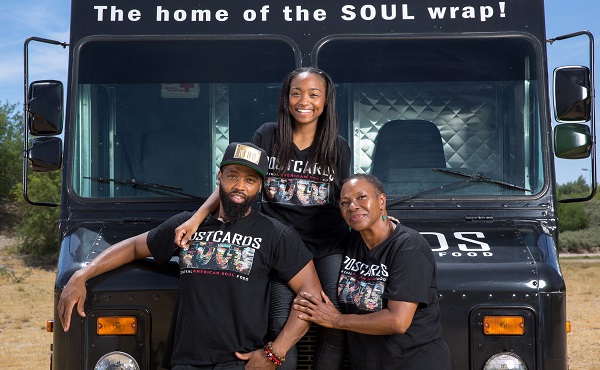 The 6th season of The Great Food Truck Race is sure to keep viewers on the edge of their couch! Be sure to tune in starting August 23rd at 9PM ET/PT!
Fans can discover more about The Great Food Truck Race, relive highlights, check out behind-the-scenes moments, read interviews and much more at FoodNetwork.com/FoodTrucks. Join the conversation on Twitter using #GreatFoodTruckRace.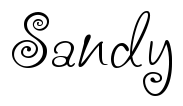 Disclosure: Canadian Blog House received compensation for this post. All opinions are our own.