Back to school.  Those are the words kids don't want to hear, yet they are words that bring joy to the ears of many parents.  It's not that we don't love our kids to bits but, by the time the third week of August rolls around, we've pretty much exhausted all the great plans we had for summer to keep the kids entertained.
For kids, back to school means getting back into more of a routine.  It also means getting back into the dreaded habit of doing homework. For the little ones, it may mean the start of learning one of life's most important skills – learning how to read.
Last year in Grade 1, X-man became quite proficient at reading en Français.  Now it is time to make sure he masters the skill of reading in English as well.  That's where the wonderful folks at DK Canada Books come in.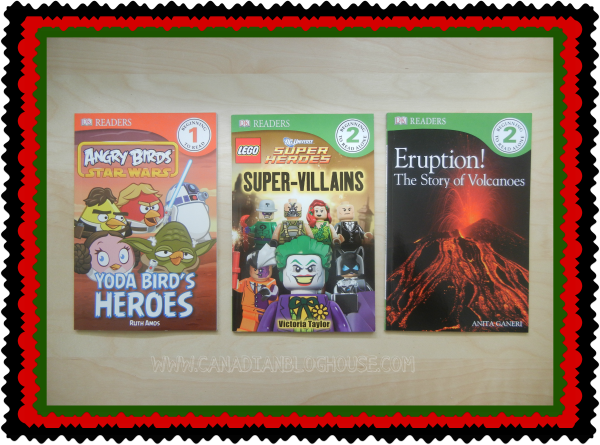 Have you got young readers in your house? Kids that are just starting to learn how to read, or kids that simply need to practice their reading skills at higher levels?  Then you should check out these great DK Readers.
DK Readers are offered in five reading levels, starting with "Learning To Read" right up to "Proficient Readers".  I love this DK Canada chart that clearly illustrates which reader would be best suited to your child and their reading level:
The DK Readers Boutique is chalk full of all kinds of great readers for kids (over 150 of them!) at every reading level.  You'll find topics such as nature, trucks, LEGO Chima, Pokeman, Star Wars, pirates, and more!  DK Canada offered to send us a few for X-man.  Here's what we chose:
ANGRY BIRDS STAR WARS – YODA BIRD'S HEROES (LEVEL 1 READER) 
LEGO DC UNIVERSE SUPER HEROES SUPER-VILLAINS (LEVEL 2 READER)
ERUPTION! THE STORY OF VOLCANOES (LEVEL 2 READER)
The DK Readers are a big hit in our household.  X-man likes them because either they are full of characters he loves, or they are full of information about topics he is interested in (like volcanoes).  The books keep his interest because there are great photos on each page.  These are books that we are sure will be read by X-man many times over.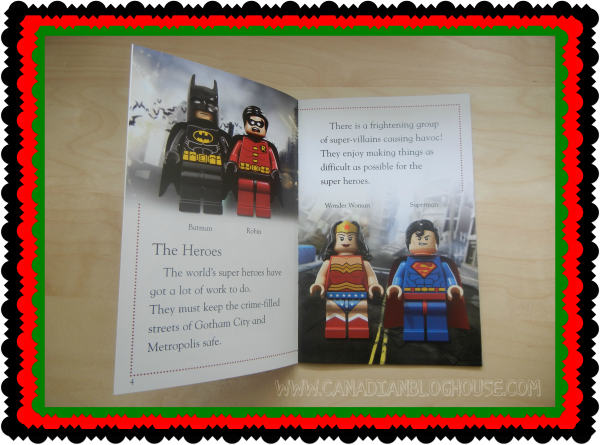 We love the fact that our DK Readers:
are designed by literacy experts

are easy for small hands to hold and carry

are beautifully illustrated

are engaging – with facts, quizzes and glossaries at the back of the books

have terrific font – large font makes it easier for young readers to distinguish words

are well-written – no need to worry about naughty words or nasty stories

are perfect length – 32 pages – keeps kids interested

have a place at the back of the book for your child to sign and date when read
I wish there were great readers like this around when I was learning to read.  I would have loved them!  With over 150 DK Readers to choose from, you can be sure you will be able to find a few that your kids would love.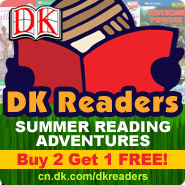 Our generous friends at DK Canada Books have offered up a DK Readers Prize Pack for one lucky Canadian Blog House member!  Here's your chance to win the 3 readers that we reviewed:  
Angry Birds Star Wars – Yoda Bird's Heroes

,

LEGO DC Universe Super Heroes Super-Villains

and Eruption! The Story Of Volcanoes.  

Here's how you can enter to WIN: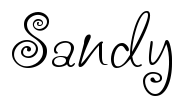 Disclosure:  Canadian Blog House received these books in exchange for a review.  All opinons are my own.