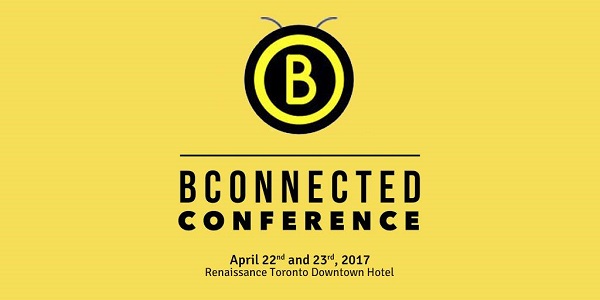 For any of you who have ever been involved in putting together a conference or trade show, you fully understand the incredible amount of work it takes to put together a successful event.

In 2014, my friend Lyne from the Ottawa Mommy Club organized and hosted the first BConnected Conference here in Ottawa. Targeting digital influencers, small business owners with blogs, brands, charitable organizations, and not for profit associations, the fourth annual Bconnected Conference is happening April 22-23, 2017, in the heart of downtown Toronto's entertainment district, at the Renaissance Downtown Toronto Hotel.
Finding a "home" for an event such as the BConnected Conference is a monumental task. It's not easy to find an affordable venue, with on-site catering, that can hold the number guests you will have in attendance, and that is willing to work with you to accommodate all the "extras" you wish to have to help make your event exciting and unique. Oh yes…and one that is available for the dates you wish to hold the conference.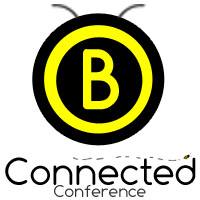 Next you must put together a team of people, whom you trust, to help you with your venture. The team must be reliable, and must be willing to put in the work it takes to promote the event and get the word out there. The team must be available to help out for months in advance, and more specifically, for the full 2-3 days of the conference.
Then you need content. Putting together a full, interesting, and informative schedule of speakers and sessions is an immense job, and one that could be compared to interviewing candidates for a position with a company. Don't forget all the "extras" like planning networking parties for attendees, dinners, and other activities to keep attendees busy while they are attending the conference.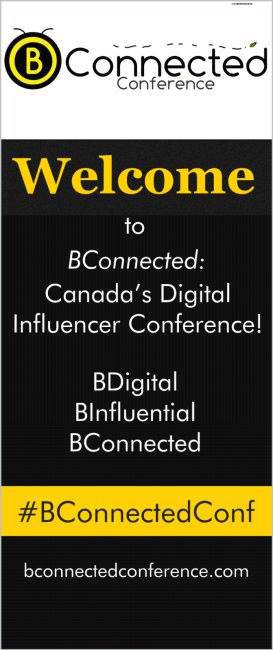 Branding and promotional materials are also an important part of any event like the BConnected Conference. After all, you need to get your event "seen". So once you have your logo, tagline, and website designed, you must consider your needs for promotional materials such as banners, signage, place cards, lanyards for attendees, and even promotional swag.
A digital influencer conference wouldn't be complete without brand sponsors. It takes hours upon hours of brainstorming, emails and phone calls to bring together a fantastic group of sponsors who understand the value of working with some of Canada's top digital influencers. After all, without sponsors there would be no conference. Sponsors are the backbone of the BConnected Conference.
Lyne and her team are already working hard behind the scenes to bring 2017 BConnected Conference attendees an exciting weekend of fun, learning, networking, and the chance to experience some great Toronto sites, experiences and hospitality!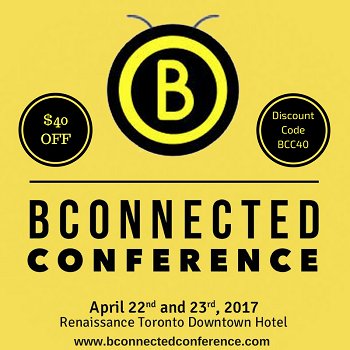 Interested in joining us? Now is the time to get your 2 Day Pass!
If you would love the chance to showcase your brand, product, business, or charity in front of some of Canada's top digital influencers, and their audience of thousands, come talk to us about being a sponsor of the 2017 BConnected Conference!
We hope to see you there!