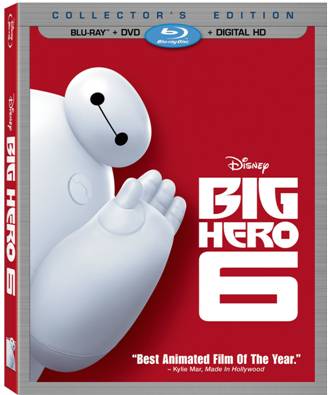 The folks at Disney have done it again. They made me have feelings for one of their animated characters.
They made me tear up over a white vinyl plus-sized inflatable robot with only two black circles and a line for a face!
Of course I'm talking about that big white loveable character from Disney's beloved animated movie, Big Hero 6 – Baymax.
"Hello. I am Baymax, your personal healthcare companion. On a scale of 1 to 10, how would you rate your pain?"
"With all the heart and humour audiences expect from Walt Disney Animation Studios, "Big Hero 6" is an action-packed comedy adventure that introduces Baymax, a lovable, personal companion robot, who forms a special bond with robotics prodigy Hiro Hamada. When a devastating turn of events catapults them into the midst of a dangerous plot unfolding in the streets of San Fransokyo, Hiro turns to Baymax and his diverse group of friends — adrenaline junkie Go Go Tomago, neatnik Wasabi, chemistry whiz Honey Lemon and fanboy Fred — who transform into a band of unlikely heroes. Bring home Disney's "Big Hero 6," featuring comic-book-style action and hilarious, unforgettable characters — it's fun for the whole family!"
We sat down to watch Big Hero 6, sent to us by Walt Disney Motion Pictures Canada, fully anticipating to enjoy it after reading a few other reviews of this movie, including this one written by my friend Kamerine who attended a pre-screening of Big Hero 6 at the theatre. X-Man though, wasn't so sure. Upon hearing we were going to watch Big Hero 6, we were greeted with a "sigh" and a look of defeat. It looked like Baymax was in for some hard work to keep X-Man entertained.
Five minutes into Big Hero 6, we looked over at X-Man to see him wide-eyed and fully enthralled with what was happening on the TV screen. So we jokingly said to him that he mustn't be enjoying the movie, and that maybe we should turn it off. With that, X-Man shouted a loud "NO!", and that's when we knew Hiro, Baymax, and the rest of the Big Hero 6 gang, had won X-Man over in a big (hero) way!
Big Hero 6, which has surpassed Tangled to become the third biggest Walt Disney Animation Studios release ever, behind only Frozen and The Lion King, is a wonderfully fun and engaging movie for the whole family. This is yet another great Disney movie that every fan should add to their Blu-Ray collection! Big Hero 6 is a fantastic mix of comedy, action, and even some heart-wrenching moments.
You know…the kind of heart-wrenching moments that suck you in…and make you fall in love with a big white inflatable robot!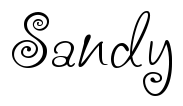 Disclosure: Canadian Blog House was sent the above product in exchange for this review. All opinions are our own.