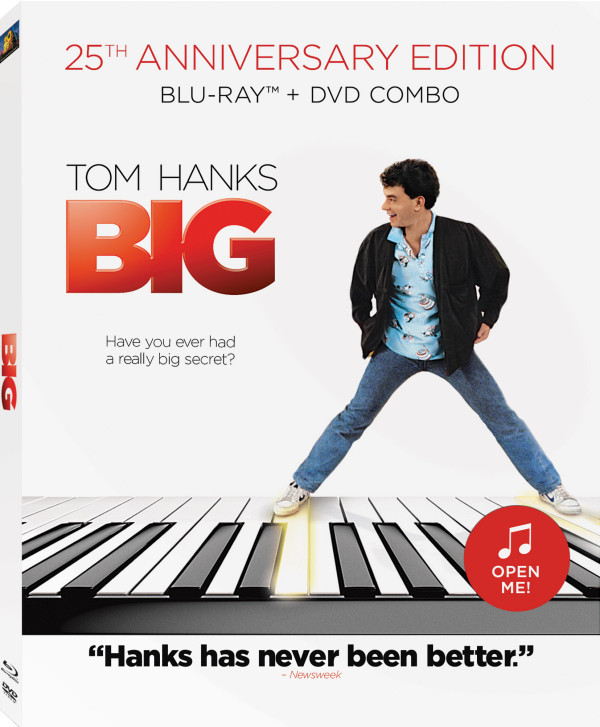 Can you believe it has been 25 years since BIG, starring Tom Hanks, was released?  I can't!  Nothing makes me feel older than knowing one of my favourite movies is celebrating its silver anniversary!
BIG, directed by Penny Marshall (remember Laverne & Shirley?), stars Tom Hanks as Josh Baskin, a "12-year-old man-child who is tired of being a kid and wishes he was big.  When he wakes up the next day, he's an adult!  Now, Josh must hold down a job – and please a new boss (Robert Loggia). Tougher still, he must convince his best friend that he's still himself, and explain to a beautiful woman (Elizabeth Perkins) who falls for him, that he's not. Soon, Josh just wants to be a kid again, but can he? As exhilarating as it was during its acclaimed debut, the "warmhearted" (The Washington Post) Big is available as a Blu-ray + DVD combo pack!"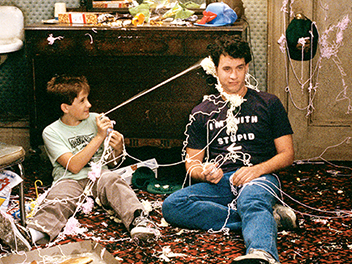 I'm a big (or should I say BIG) Tom Hanks fan, and I still remember watching BIG for the first time.  It has always been one of my favourite movies.  To me, BIG was Tom Hanks' breakout film, although many would say it was Splash – I would disagree.
I was thrilled to receive this 25th Anniversary Edition of BIG on Blu-Ray.  It has been at least 20 years since I last saw BIG, and it's still just as great as the first time I saw it.  BIG is one of those movies that is great for showing at "family movie night".  It's a fun story that will delight both young and old.
I love trivia, so here are a few little bits of BIG trivia for you to enjoy:
Tom Hanks, and actor Robert Loggia, performed the entire keyboard number themselves (I love that scene!).
The "walking piano" was invented by an Italian Inventor named Remo Saraceni.
Penny Marshall, who directed BIG, was the first female director to gross more than $100 million at the box office with BIG.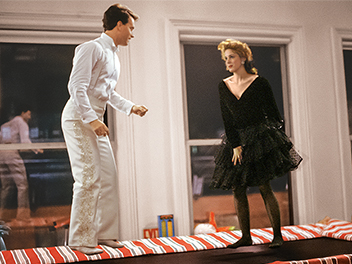 Opening my Blu-Ray copy of BIG made me smile as I was serenaded by the walking piano – a super cute added touch to this anniversary release!  The featured song "Heart and Soul",  was one of very few songs I could play on the piano as a kid .  My older cousin taught it to me, and we always used to play a "Heart and Soul" duet when we got together.  Great memories!  Sadly, I'm not as talented as Tom Hanks – I could never play that song with my feet!
Have some BIG time fun this Christmas! Be sure to pick up your own copy of BIG: 25th Anniversary Edition on Blu-Ray and DVD December 10th!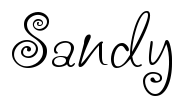 Disclosure:  Canadian Blog House received this Blu-Ray in exchange for a review.  All opinions are my own.