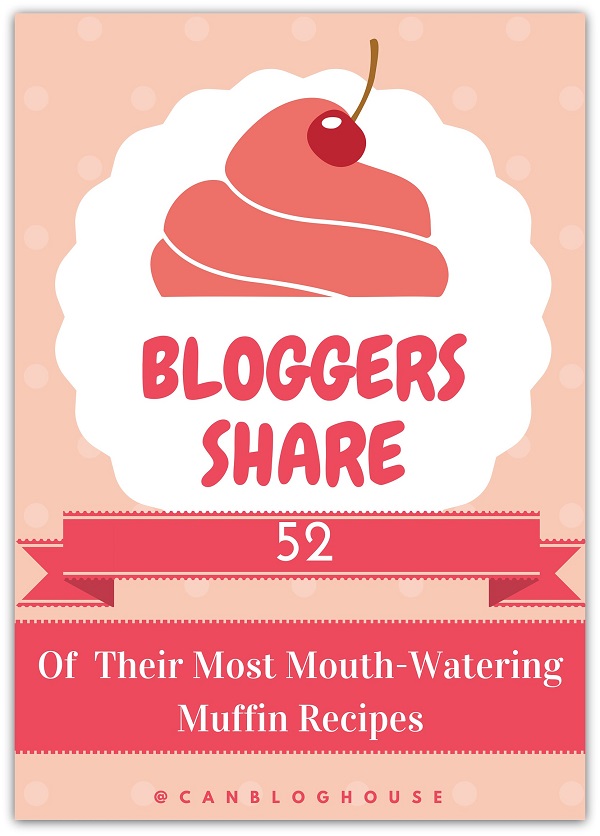 So the other day I had a huge craving for a muffin.
This craving came on in the middle of the afternoon and wouldn't go away, so I decided to dig through my online recipes I had bookmarked to see if I could find a muffin recipe I could make –  and that I had all the ingredients for.
I found a blueberry bran muffin recipe that fit the bill, so I mixed everything together, and anxiously awaited the time when I could pull the muffins out of the oven.
Unfortunately, although the recipe sounded good, I must admit, the flavour just wasn't what I was expecting. These were not mouth-watering muffins.
So, in my selfish quest to find some truly mouth-watering muffins, I turned to my fellow bloggers, whom I knew would have some fabulous muffin recipes, and asked them to share them with me – so that I could share them with you – and of course, bake some for myself!
[bctt tweet="Bloggers Share 52 Of Their Most Mouth-Watering Muffin Recipes! " username="CanBlogHouse"]
You will find a couple of cupcake recipes passing themselves off as a muffin recipe, simply because I couldn't resist including them in this yummy round-up!
Bloggers Share 52 Of Their Most Mouth-Watering Muffin Recipes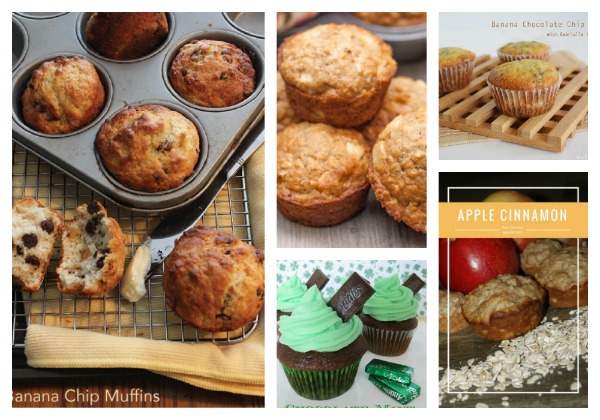 ANDES MINT CHOCOLATE CUPCAKES – Shannon's View From Here
APPLE CINNAMON OATMEAL MUFFINS – The Mommy Mix
APPLE OATMEAL MUFFINS – Mommy Outside The Box
BANANA CHIP MUFFINS – Curtains Are Open
BANANA CHOCOLATE CHIP MUFFINS – The DIY Dreamer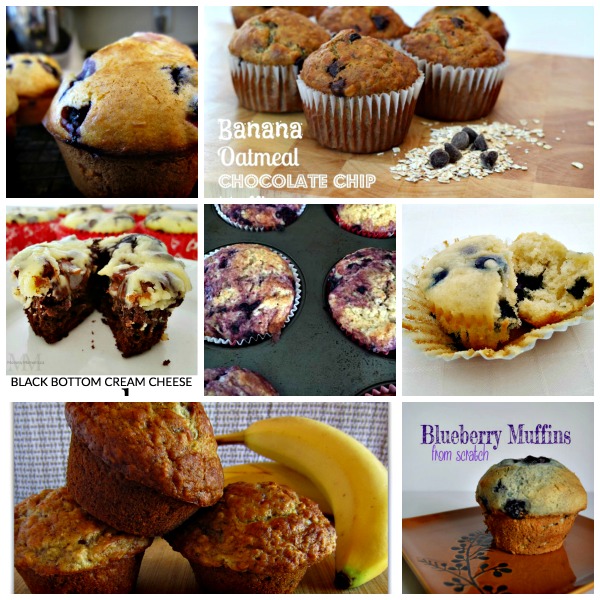 BANANA OATMEAL CHOCOLATE CHIP MUFFINS – Mom Vs. The Boys
BANANA OATMEAL MUFFINS – Older Mommy Still Yummy
BEST EVER HOMEMADE BLUEBERRY MUFFINS – Mommy Moment
BLACKBERRY MUFFINS – MBS Mama Blog
BLACK BOTTOM CREAM CHEESE CUPCAKES – Mommy Moment
BLUEBERRY MUFFINS – Forgetful Mama
BLUEBERRY SOUR CREAM MUFFINS – Older Mommy Still Yummy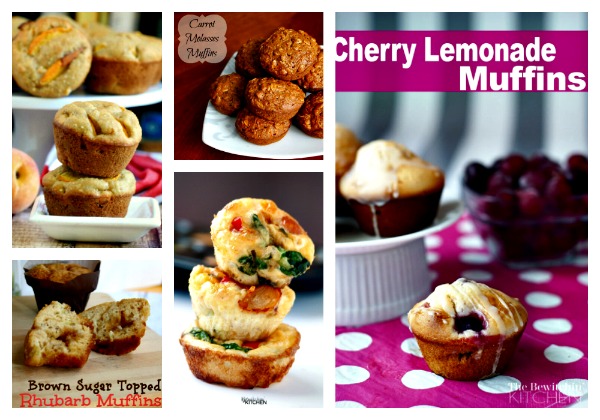 BROWNED BUTTER AND QUINOA PEACH MUFFINS – Frugal Mom, Eh
BROWN SUGAR TOPPED RHUBARB MUFFINS – Family Food And Travel
CARROT MOLASSES MUFFINS – Country Fit Family
CHERRY LEMONADE MUFFINS – The Betwitchin Kitchen
CHICKEN BREAKFAST MUFFINS – The Bewitchin Kitchen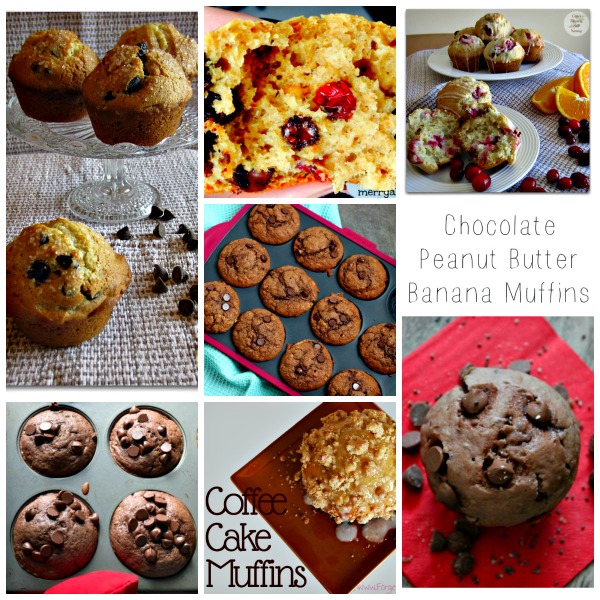 CHOCOLATE BANANA MUFFINS – Mom Vs. The Boys
CHOCOLATE CHIP MUFFINS – Older Mommy Still Yummy
CHOCOLATE CRANBERRY PEANUT BUTTER MUFFINS – Merry About Town
CHOCOLATE PEANUT BUTTER BANANA MUFFINS – The Mommy Mix
COFFEE CAKE MUFFINS – Forgetful Mama
CRANBERRY ORANGE MUFFINS – Older Mommy Still Yummy
DELICIOUS DOUBLE CHOCOLATE MUFFINS – Merry About Town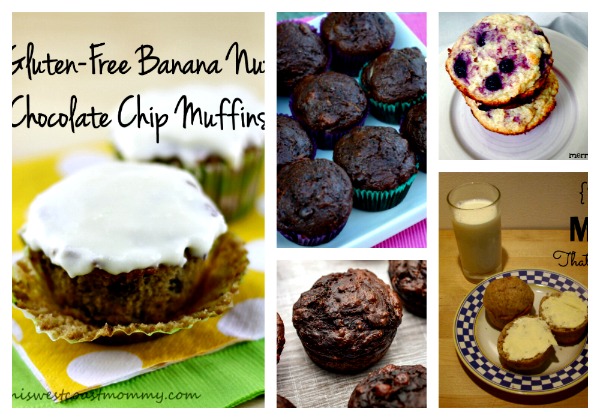 DELICIOUS LIME BLUEBERRY MUFFINS – Merry About Town
DOUBLE CHOCOLATE ZUCCHINI MUFFINS – Mom Vs. The Boys
GLUTEN-FREE BANANA NUT CHOCOLATE CHIP MUFFINS – This West Coast Mommy
HEALTHY MUFFINS THAT TASTE LIKE DONUTS – The Koala Mom
HEALTHY ZUCCHINI CHOCOLATE MUFFINS – Mommy Outside The Box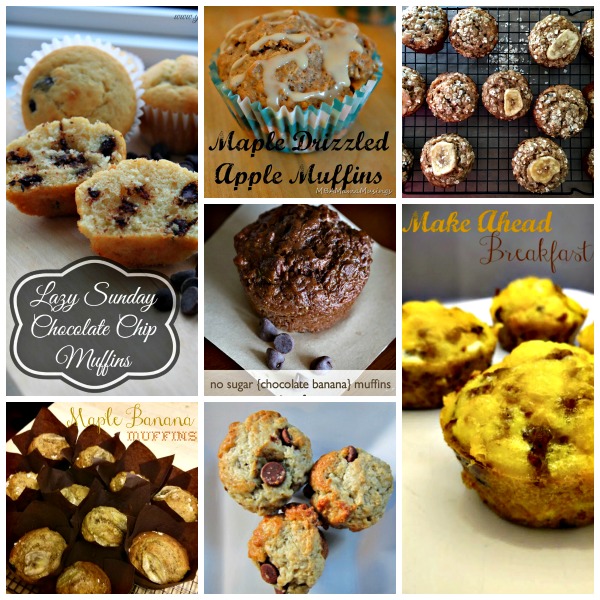 LAZY SUNDAY CHOCOLATE CHIP MUFFINS – Yee Wittle Things
LUNCH BOX FAVOURITE BANANA BREAD MUFFINS – MBS Mama Blog
LUNCHBOX HEALTHIER BANANA MUFFINS – Frugal Edmonton Mama
MAKE AHEAD BREAKFAST MUFFINS – Tales Of A Ranting Ginger
MAPLE BANANA MUFFINS – Tales Of A Ranting Ginger
MAPLE DRIZZLED APPLE MUFFINS – MBA Mama Musings
NO SUGAR CHOCOLATE BANANA MUFFINS – Whispered Inspirations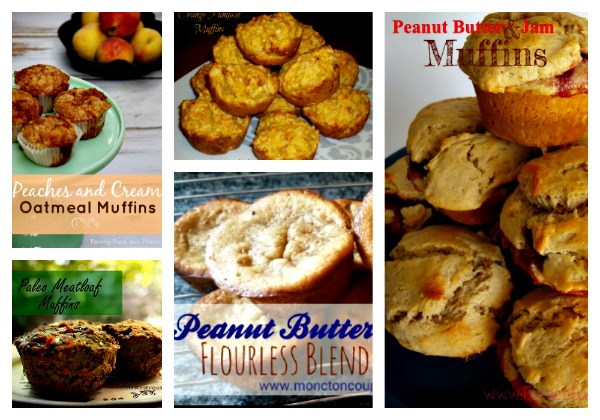 ORANGE PUMPKIN MUFFINS – Country Fit Family
PALEO MEATLOAF MUFFINS – This West Coast Mommy
PEACHES AND CREAM OATMEAL MUFFINS – Family Food And Travel
PEANUT BUTTER AND JAM MUFFINS – Forgetful Mama
PEANUT BUTTER CHOCOLATE CHIP MUFFINS – FLOURLESS – Moncton Coupon Lady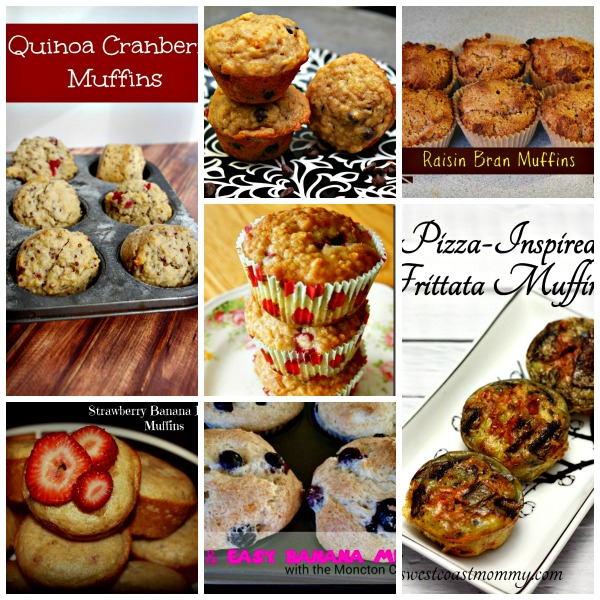 PIZZA-INSPIRED FRITTATA MUFFINS – This West Coast Mommy
QUICK & EASY BANANA MUFFINS – Moncton Coupon Lady
QUINOA CRANBERRY MUFFINS – Family Food And Travel
RAISIN BRAN MUFFINS – Tales Of A Ranting Ginger
STRAWBERRY BANANA PANCAKE MUFFINS – The Mommy Mix
STRAWBERRY OATMEAL MUFFINS – MBA Mama Musings
THE PERFECT MINI BANANA CHOCOLATE CHIP MUFFINS FOR SCHOOL LUNCHES – Whispered Inspirations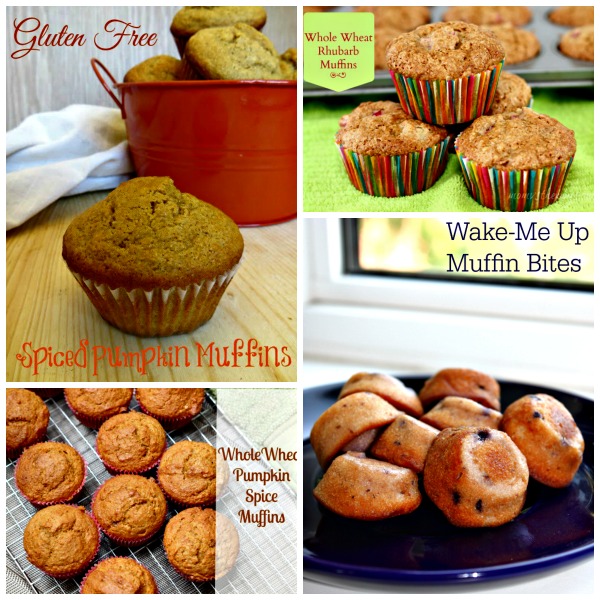 WAKE-ME UP MUFFIN BITES – Yee Wittle Things
WHOLE WHEAT PUMPKIN SPICE MUFFINS – Mom Vs. The Boys
WHOLE WHEAT RHUBARB MUFFINS – Mom Vs. The Boys
YUMMY GLUTEN FREE SPICED PUMPKIN MUFFINS – Tales Of A Ranting Ginger