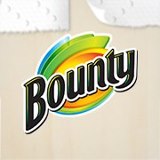 Hey Canadians! There's a new show coming to Food Network Canada.  It's called Donut Showdown and the first episode airs tomorrow night at 10PM EST.  The folks at Bounty are sponsoring Donut Showdown, and to celebrate, are hosting a fun Twitter Party with fantastic Bounty prizes.  The lovely co-hosts who will be live tweeting during the show?  None other than these 5 lovelies:
The prizes? You can win 1 of 5 Prizes of a 6-month supply of Bounty OR 1 of 3 Prizes of a 1-year supply of Bounty.  
So what do you need to do know?  Be sure to stop by here to RSVP (in order to be eligible to win a prize)  http://bit.ly/11PwpJb 
During the Twitter Party, follow hashtag #BountyShowdown
See you there, House Mates!