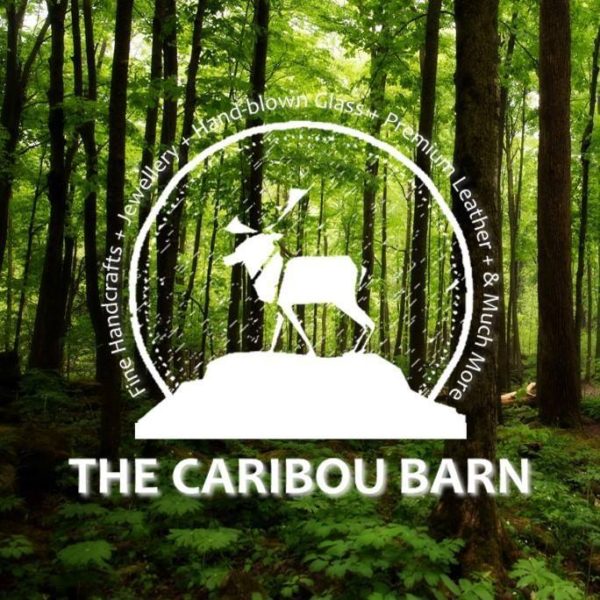 Canadian Blog House received a set of handmade wine glasses from The Caribou Barn in exchange for this review. All opinions are our own. 
One of my all-time favourite purchases I ever made was a handmade wallet that I purchased at the Canadian Museum of History about 15 years ago.
It was the bright, beautiful colours of this woven wallet that caught my eye but, it was the fact that it was handmade that truly caught my attention.
My love of handmade products comes from the fact that many of my family members are very artistic, creating many beautiful handmade products themselves. I somehow got gypped when the artistic gene was being passed out in our family, but I truly love all the wonderful things they create.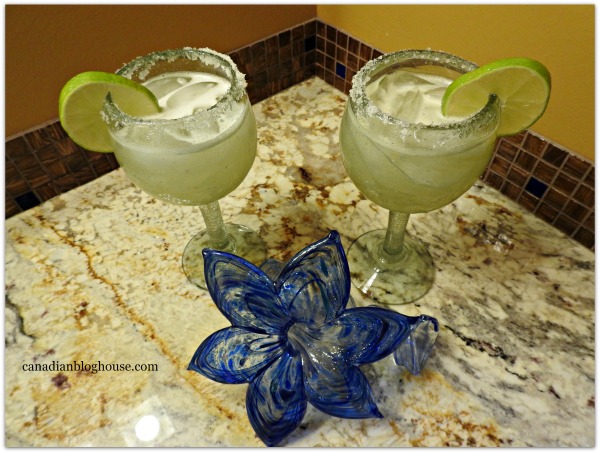 So when we were asked to review a set of six beautiful hand-blown wine glasses from The Caribou Barn, we were thrilled.
The Caribou Barn: Handmade, Hand-Blown, Handcrafted Gifts
"The Caribou Barn is an online store dedicated to connect artisans, and independent designers with the global market. We are a slow & ethical fashion enterprise. Our headquarters are located in Mexico City, and soon to be opening offices in Canada.
We strongly believe in giving back, and fair-trade. We are passionate about scouting for high-quality products from different regions of the world that have unique hand-made crafts and designs. We work hard to carefully select extraordinary products to create curated collections, and find a way to bring them to you.
All of our products are crafted by highly skilled artisans, either in a rural community or a small business, all being hand-made in at least 80% of the process, with sustainable materials and techniques."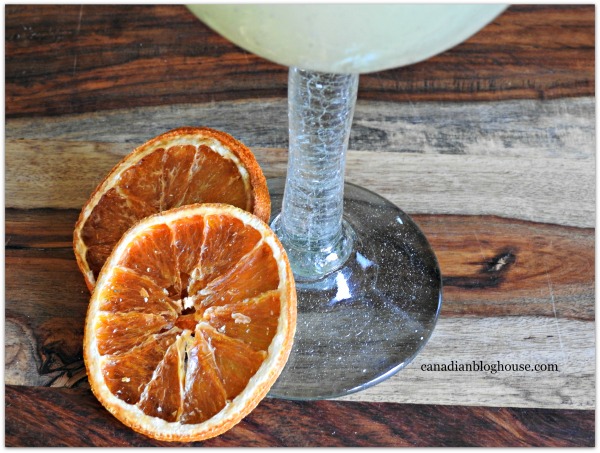 Extraordinary Products Made By Extraordinary People
Recently launching their new website this past September, The Caribou Barn features a great selection of jewelry, premium leather, hand-blown glass, and hand-woven accessories and decor.
The Caribou Barn's ethically made, sustainable, and fair traded "fine crafts" add a special beauty to any home decor.
Our set of hand-blown (transparent with crackle finish) wine glasses have quickly become our favourite set of glassware.
We are very much looking forward to showcasing these beautiful glasses during our family Christmas dinner next month.
Because…they are so much more than your average wine glasses!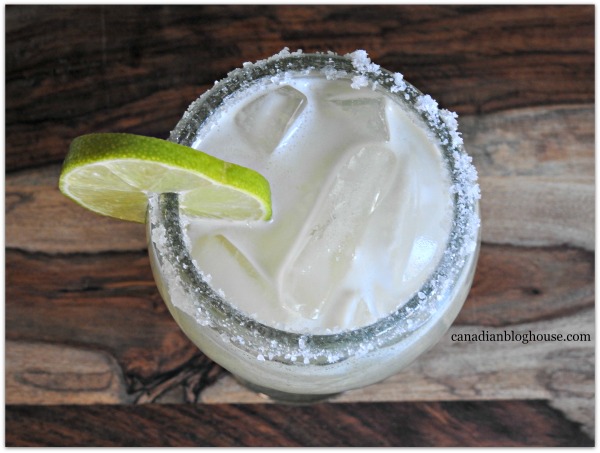 The thickness of glass is incredible (as you can see in the lip of the glass in the photo above). These magnificent glasses have a light, bubbly look, but don't let that fool you. These are heavy-weight glasses perfect for those who love to drink their wine from a truly special glass.
Or a marvelous Margarita, like the one my partner made me for our photo shoot!
Whatever your pleasure, these glasses are sure to make indulging in your favourite beverage, a very enjoyable experience.
[bctt tweet="The Caribou Barn: Extraordinary products handcrafted by extraordinary people." username="CanBlogHouse "]
Personally, I have never sipped from such a beautiful glass before. I almost felt like a queen as I enjoyed my Margarita from this hand-blown wine glass. If you ever get the chance to hold one of these wine glasses in your hand, you'll understand exactly what I mean.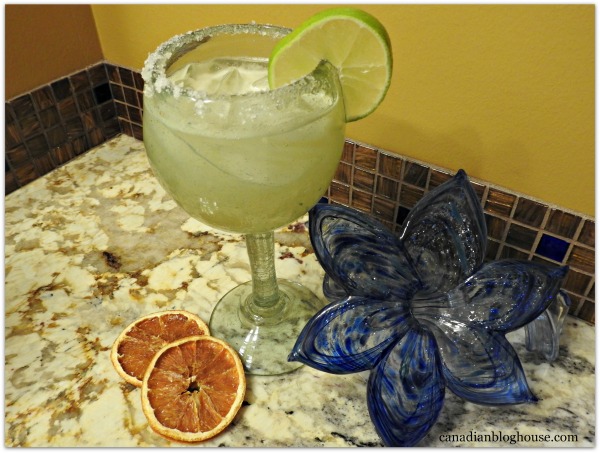 Here's just a taste of the quality workmanship that goes into the hand-blown glass products at The Caribou Barn.
High Quality Fine Crafts Delivered To Your Door
The Caribou Barn's line of high quality fine crafts are shipped directly to your home.
I must admit, I was a little apprehensive about having 6 hand-blown wine glasses shipped to me all the way from Mexico City. That's a long distance for fragile products to travel – and still make it to their destination in one piece!
Turns out, I did not have to worry. Each wine glass was expertly wrapped with great care, and packed into a sturdy shipping box.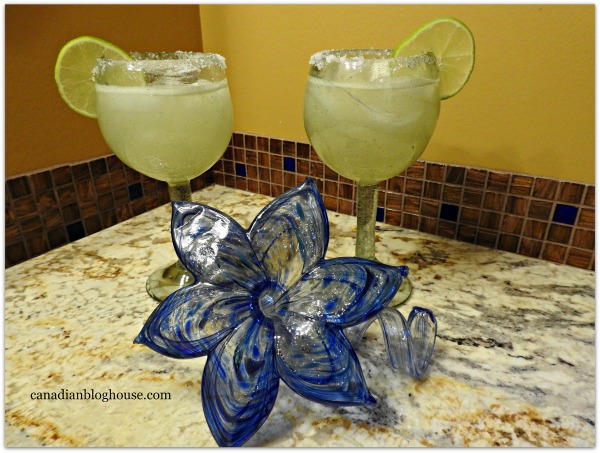 I mentioned my appreciation to Arturo, one of the owner's of The Caribou Barn, how well my shipment had been wrapped and packaged. Arturo explained to me that each handmade piece that leaves The Caribou Barn workshop is checked and packed carefully. The Caribou Barn staff do a double-check before shipping, and add an extra layer of protection.  Every piece is a work of art, so it is very important to make sure all items are secure and ready to be shipped.
In the event that you receive your order from The Caribou Barn, and discover that your glass products have been damaged or broken, don't worry. They "will gladly replace any damaged items, as long as they are reported within the first 24 hours of order delivery."
100% Satisfaction Warranty On All Items
The Caribou Barn is so proud of the quality of their fine crafts, they stand behind their products with a 100% Satisfaction Warranty on all items they sell.
The Caribou Barn is here for the long run, and they want to make sure you are satisfied!
Giving Back To The Artisans
A very important focus for The Caribou Barn is "giving back" to the artisans that make the products they sell, so they always purchase in the artisan's asking price. The Caribou Barn have also established a scholarship program for their artisan's children, in which they donate 10% of their sales revenue to sponsor children studies.
According to the folks from The Caribou Barn, the average daily wage of an artisan in Mexico is between $12 to $15 Canadian Dollars for an 8 hour work day, so a sponsorship program for their kids means a lot to these artisans.
A Gift For Someone Special On Your List?
Thinking you might like to order a fabulous gift from The Caribou Barn for a special someone on your holiday list?
Our friends at The Caribou Barn are providing Canadian Blog House readers with a special discount code for $10 US Dollars off your purchase – of anything in The Caribou Barn Shop – valid until January 31, 2018!
Here are the details:
–         Discount code: CANADIANBLOGHOUSE
–         Discount: $10 US Dollars
–         No minimum purchase required.
–         No limit of times to be used.
–         Ends Jan 31st 2018.
–         Cannot be used simultaneously with another Discount Code.
–         Applies to everything in the store.
Free Shipping to Canada & USA on Orders $150+ USD – Flat Rates to Europe – Credit Cards Welcome!

AND…until November 27th, you can save even more with The Caribou Barn's Black Friday Sale! On Now!
Please be sure read The Caribou Barn's shipping policies before making a purchase.
So while you are browsing through The Caribou Barn's website, make note of what you'd love for yourself, or to give as a gift for someone special, and take a moment to enter for your chance to win a fabulous prize courtesy of The Caribou Barn – A Hand-blown Glass Whisky Decanter And 4 Old Fashioned Glasses Set (total value $103.20 USD)!