Celebrating excellence in Canada's fantastic performing arts community, the Governor General's Performing Arts Awards "recognize a stellar array of artists and arts volunteers for their outstanding lifetime contribution to Canada's cultural life."
I was beyond excited to be invited to this year's awards, featuring one of my favourite Canadian recording artists, Sarah McLachlan, as well as five other immensely talented and accomplished Canadians. Sadly, I was not able to attend the awards, so I did the next best thing. I passed my invitation onto friend and fellow Ottawa blogger, Lian from Reese Speaks Blog, so she could attend on my behalf. That way I could attend the #ggawards vicariously through Lian!
It appears she had a fantastic evening at this special black tie event! Here's what Lian thought of her well-deserved night out at the National Arts Centre in Ottawa attending the Governor General's Performing Arts Awards: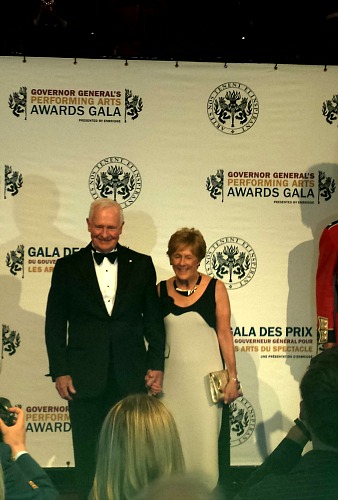 Canada is full of many talented people who have shared their gifts with the world. For the past 23 years, the Governor General of Canada has celebrated these Canadians by hosting the Governor General's Performing Arts Awards Gala to have their talents recognized for how they have inspired the world and have made it better. These awards are given out to artists or arts volunteers for their stellar lifetime contribution to the cultural life in Canada.
I was so proud of this year's recipients for their work and for how they have inspired others. Here is the list of this year's recipients:
Atom Egoyan (Director)
Walter Boudreau (Composer)
Sarah McLachlan (Singer/Songwriter)
H. Thomson (Actor)
Michael M. Koerner (businessman/philanthropist)
Jean-Marc Vallée (Director)
Sandy generously asked me to take her place at this gala event. I was so excited to go since I am a huge fan of the performing arts. The gala took place at the National Arts Centre (NAC) in downtown Ottawa, so I knew I was going to have a great time.
Lights. Cameras. Action. As I arrived, these were the scenes I saw all around me at the NAC. Attendees to this event were dressed to the nines, and the constant flickering of cameras of all kinds were hard at work capturing the scene. There were also a sea of people also chatting and moving around chatting in large groups of old and new friends. Drinks and canapés were served to make attendee feel even more welcome.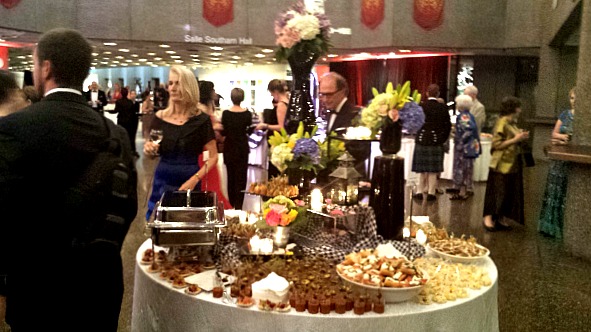 I was very lucky to have bumped into Emily from The Best of This Life, who graciously made me into her plus-two for the evening. I was also happy to have been seated beside Julie Harrison of Coffee With Julie during the tribute portion of the evening.
As people continued to mix and mingle, the much-anticipated walking of the Red Carpet had arrived. This year's recipients and honoured guests, and, of course, the patron of the night, the Right Honourable David Johnston glided down this path as cameras jockeyed for position to get a great shot of each of them.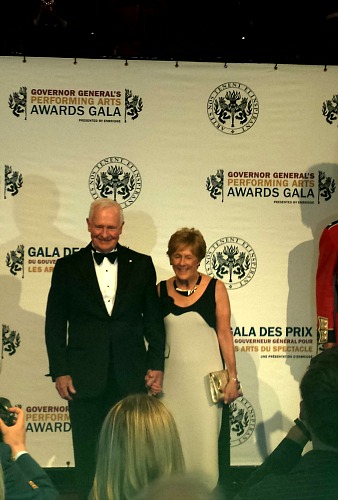 It was really exciting to see former Prime Minister Jean Chrétien arrive. The crowd went wild when they heard of his arrival, and he even shook the hands of some of the photographers after he posed with his wife, Aline.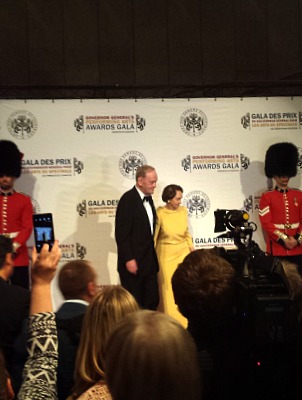 The lights flickered to announce it was show time. We quickly took our seats in Southam Hall and prepared for a fun-filled evening. The NAC orchestra began to play, and the Governor General entered the hall with the evening's honourees. The music and tributes were amazing to watch! We were glad to be able to take pictures during the evening.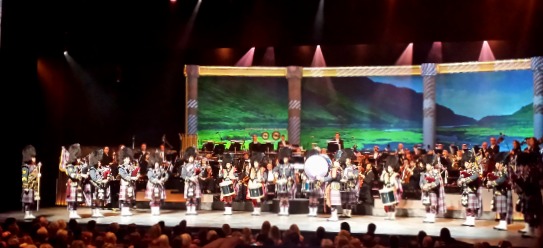 Once all of the honourees were recognized, the celebrations continued with a sugar rush! Champagne and desserts were served in the foyer for all of the guests to savour and enjoy while mingling and reminiscing about their favourite parts of the evening. Guests could hardly keep their hands off of these little delights!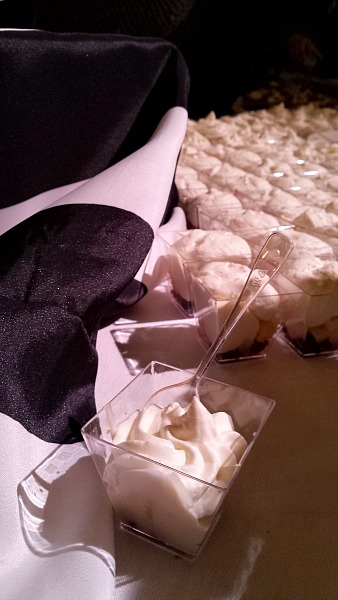 A great time was had by all who attended. Though my feet were aching from my fancy heels, it was worth every moment of the fun, glitz and glamour of the 23rd Governor General's Performing Arts Awards Gala!  I had an amazing time! Thank you so much for this evening out, Sandy!
If you had the chance, which of this year's Governor General's Performing Arts Awards recipients would you have loved to have met?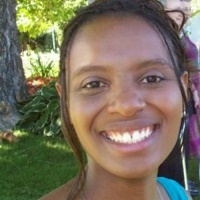 Lian Wright is the blogger at Reese Speaks Blog – Who is Reese Speaks, you ask? Well, I'm a woman who likes to share what's on her mind about things that I like doing, sharing my experiences and hobbies, capture what happen on the reality shows I like watching, or give my opinion on news stories I've watched. Blogging is one of my passions, and I try to do it whenever I can.  Motherhood is my top priority, but it is not the only thing that defines who I am.  Since I was a child, I have always enjoyed writing, so Reese Speaks gives me the opportunity to write about anything I want without restriction.