As a Blogger and social media lover, I am practically connected to the internet 24/7.  Whether I'm connected via my laptop, my iPad, or my smartphone, the only time I'm not online is when I'm sleeping.  I demand a lot from my devices and the batteries that run them.
Batteries and I have a love-hate relationship.  I love them because they keep all my devices running and they keep me online.  I hate them because it never seems to fail – they always die at the worst possible times – like during a social media conference.
Long before my new best friend, The Lifesaver III, came into my life, having a fully charged device was basically a hit and miss affair.  This is not a good thing when you are at a conference eager to share information and photos with all your followers, only to have your smartphone shut down in mid-tweet.  Frustration levels hit an all-time high when that would happen.  Sure, usually there is a charging station somewhere around at an event like that but, even if you can find a free spot to charge your device, did you know that public charging stations can be an easy way for your device to be hacked? I had no idea this could happen until I started doing a little research into charging stations.
Speaking of conferences, last weekend I attended the fabulous BlissDom Canada Social Media Conference in Toronto.  This conference was jam-packed with workshops, sessions and speakers right from start to finish. There was no time for me to have to worry about if my phone had enough battery power for the next great photo opp or the next Facebook share.  I needed battery power and I needed it all weekend!
Thank goodness for the folks at Everik International Inc. who provided me with their brand new product: The Lifesaver III Portable Power Pack to use at the conference.
"The Lifesaver III™, a 9000mAh, fast charging (3.9A total output via 2 USB ports) portable power pack that only weighs in at 100g and fits into your pocket."
Measuring in at just over 4 1/2 inches long, and approximately 2 1/2 inches wide, The Lifesaver III portable power pack easily fits in the palm of my hand (and in my purse!):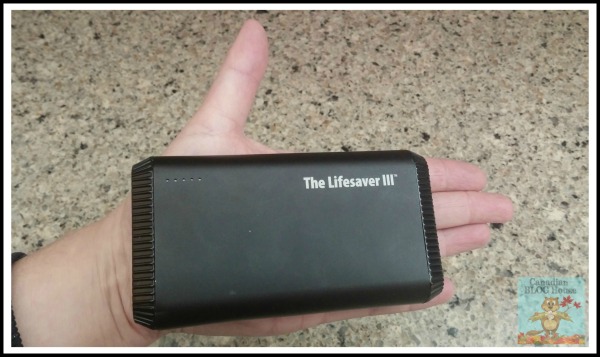 The Lifesaver III "can charge as many USB powered devices as possible including smartphones, tablets, Bluetooth headphones and speakers and, with an apple charging cord, apple devices like iPods, iPads, iPhones etc."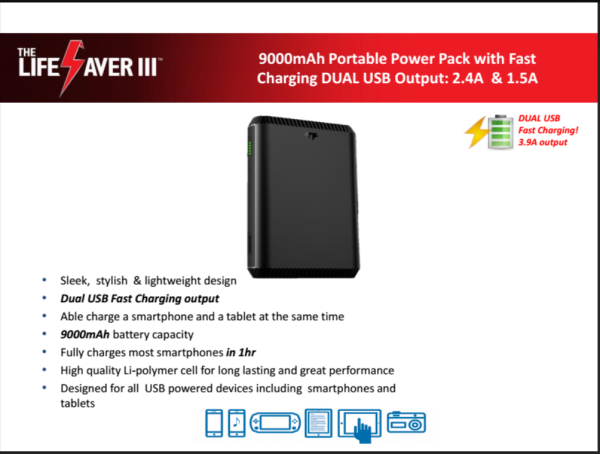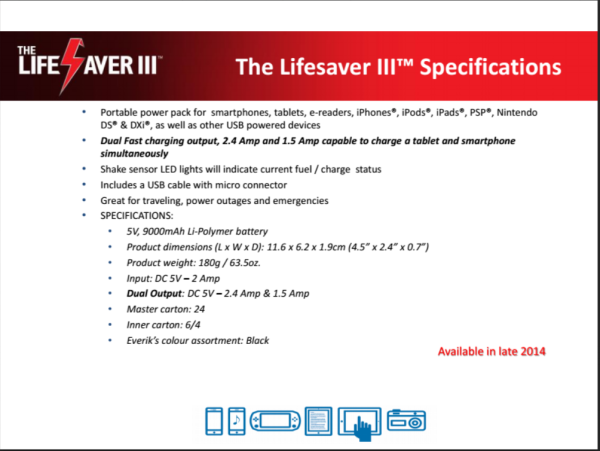 So needless to say, I came well prepared for power at BlissDom!  I made sure The Lifesaver III portable power pack was all charged up and ready to go during my first full day of sessions.  After a full evening of use prior to the conference, and heavy use during the first day, my phone was ready to be energized!
The minute I plugged my LGG2 smartphone into my Lifesaver III – it was LOVE AT FIRST LIGHT!

Once I saw those little blue lights flashing on The Lifesaver III I knew I would be back up to full power in no time! Having my own personal portable power pack like The Lifesaver III meant I could charge my phone right on the table in front of me, and did not have to leave it charging in an unsecure location where I couldn't see it.  I was able to just let The Lifesaver III do its job while I sat and enjoyed the conference.
My LGG2 was fully charged and ready to go in just under one hour! I was so happy to see how well The Lifesaver III performed, I just had to tweet about it:
I would have been lost without my #LifesaverIII at #BlissDomCA #powerhour pic.twitter.com/R64bIOJIxv

— Canadian Blog House (@CanBlogHouse) October 4, 2014
What do I love most about The Lifesaver III? Everything!
slim design (easily fits in my purse or pocket)
light weight (doesn't weigh down my purse or pocket)
ease of use (not complicated to figure out)
ability to charge my phone/device in front of me (security)
ability to use my phone/device during charging (convenience)
fast charging (timing is everything)
My new Lifesaver III and I are now attached at the purse. Like that famous advertising slogan says – I don't leave home without it.  Quite frankly, I don't know how I lived this long without The Lifesaver III.  I don't even want to think about it!
I'm so thrilled to be able to offer you all a chance to win your very own Lifesaver III portable power pack! The great folks at Everik International Inc. want to give one lucky Canadian Blog House reader the chance to experience The Lifesaver III for themselves! They have offered up a Lifesaver III (retail value $100) for one lucky winner!
Here's how you can enter for a chance to WIN! ***Due to the new Facebook rules you may not enter this giveaway by liking The Lifesaver III on Facebook…but it sure would be nice if you showed them a little Facebook love anyway, by stopping by their page and giving them a like.  Tell them Canadian Blog House sent you! Thanks my friends!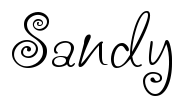 Disclosure:  Canadian Blog House received the above product in exchange for a review.  All opinions are our own.