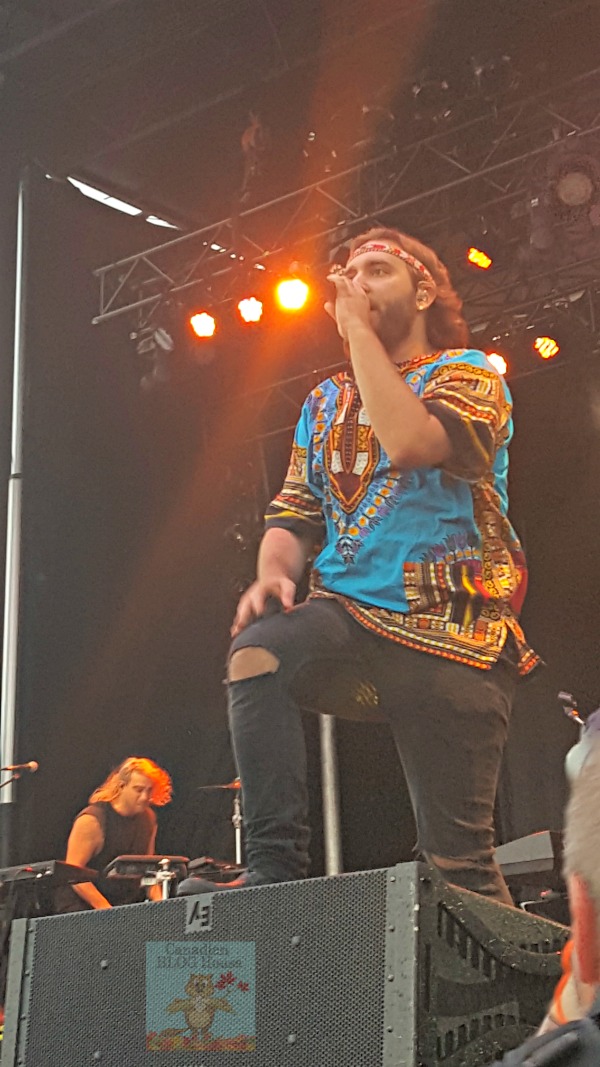 I owe Coleman one Hell of an apology.
A big one.
Last night at Ottawa's RBC Bluesfest, Coleman Hell had the crowd bouncing on their feet, waving their hands in the air, and singing at the top of their lungs for the entire hour he performed – ironically – on the Monster stage.
You couldn't help but become captivated by Coleman's mesmerizing, energetic, and enthusiastic performance.
I know. I was in the front row enjoying his concert every bit as much as the excited teenagers that surrounded me.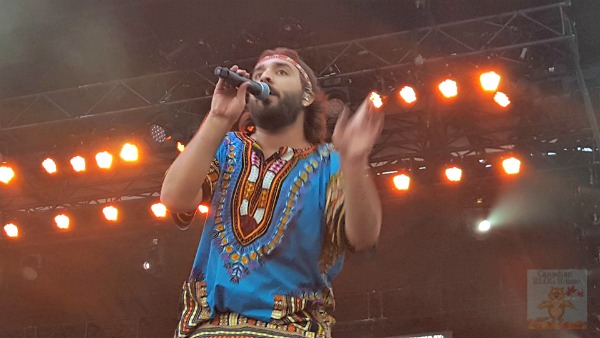 Before we turn into a monster with 2 heads…
For those of you who saw Coleman Hell perform at the Canada Day festivities here in Ottawa earlier this month, you may remember the weather was less than cooperative that day, with those celebrating getting soaked by thunderstorms.
Last night was no different. The drizzling rain came down, at times heavily, soaking the crowd, and even Coleman Hell.
"Ottawa gets me wet!" Coleman yelled, to the delight of the crowd.
Coleman Hell got me wet…and I loved every minute of it!
So did Coleman. If the rain bothered him, you wouldn't know it. There was no stopping Coleman Hell. In fact, he made me nervous a few times as he bounced around the water-logged stage, playing to the crowd from one end to the other.
Coleman really connected with the crowd in front of him, and they loved him for that. Jumping down from the stage several times, the charismatic singer delighted fans in the front row with many high fives and handshakes.
If Only I Could Hold You Longer
I was one of the lucky ones who got to hold hands with him for a couple of seconds.
Any video skills I had were quickly lost as Coleman approached…
Backed by a fantastic, high-energy 2-piece band, Coleman kept the crowd entertained with every song he performed. Both my partner and I, who had only ever heard 2 Heads and Fireproof, came away shocked by the quality of their performance last night. We loved every song.
Every. Single. One.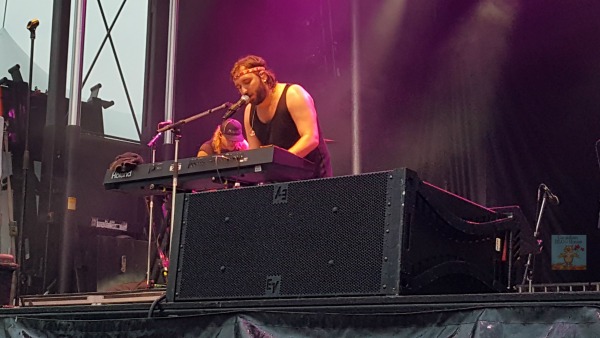 The audience loved Coleman's banter between songs. This singer can definitely work a crowd.
"Can I get an Amen?! Ottawa! Can I take you up?!"
Coleman Hell finished the night with his signature song "2 Heads"…or so we thought. Surprising the audience with 3 more songs, Coleman gave the crowd what they wanted…and more!
Just ask all the fans there last night who were told to come on over and meet him up by the stage after the concert. This Canadian musician knows how to make his fans happy.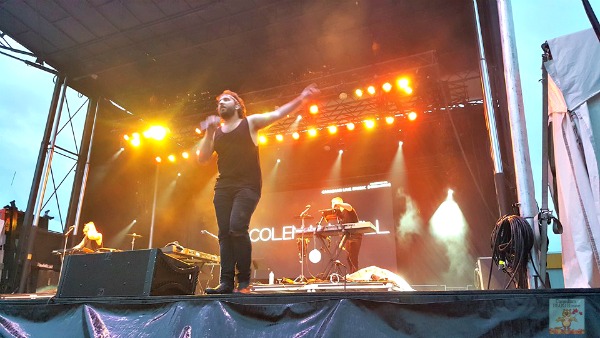 So back to why I owe Coleman an apology…
It all started when I first heard his infectious hit, 2 Heads, months ago. It quickly became of one of my favourite songs.
When I heard that Coleman Hell had been nominated for a JUNO Award for "Breakthrough Artist of the Year" at the 2016 JUNO Awards, and would be performing at the award show, I made sure to watch.
I watched the performance and followed along on Twitter.
To say I was disappointed would have been an understatement. If you happened to be following along on Twitter that night you would understand. The performance was less than stellar.
Sometimes things are worth a second chance.
I'm sure glad I gave Coleman Hell a second chance. It's obvious now that Hell's JUNO performance was plagued with technical difficulties.
So….
I'm sorry Coleman Hell!
There must be something in the water in Thunder Bay. Whatever it is, this Canadian city has produced one hell of a great performer.
Coleman Hell is most definitely a Canadian musician to watch!
He's coming your way this summer Oro-Medonte, Edmonton, North Bay, Montreal, Regina, Niagara Falls, Medicine Hat and Victoria! Go see him!
***EDIT: He has forgiven me! What a stand up guy!
It's okay! I forgive you ❤️ https://t.co/kfSpknanHY

— COLEM△N HELL (@colemanhell) July 17, 2016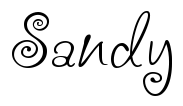 Disclosure: Canadian Blog House received Bluesfest passes in exchange for this review. All opinions are our own.