Hannah Alper.  Remember the name.  I have a feeling you are going to hear a lot more about this young dynamo in the future.  At only 10 years old, Hannah already has more experience to list on her "resume" than most adults do.
Hannah Alper has been labelled many things:  "The future of social media", "Eco-Warrior", "Changemaker" and "Activist".  She owns all these titles – and more!
Free The Children's WE DAY 2013/2014 is fast approaching.  Started by brothers Craig and Marc Kielburger, WE DAY has grown into one of the largest youth movements of our time.
It's no wonder that Hannah Alper has caught the attention of the Kielburger brothers.  Not only is Hannah an accomplished Blogger at Call Me Hannah, but she has organized a shoreline cleanup in her community, was a WWF  Earth Hour Team Captain 2013 (and speaker at the WWFs Earth Hour event in Toronto) and was the official "on the ground eco-blogger" for the JUNO Awards. She launched the "We Create Change" at her school, and her impassioned speech at two local schools motivated her peers to collect 97,500 pennies for Free The Children's clean water projects.
Pretty darn impressive for a 10-year-old girl, eh?
So you can only imagine how excited I was to be given the chance to interview Hannah here at Canadian Blog House!  Especially since Hannah was just named to be one of the featured Youth Speakers at this year's WE DAY celebrations all across Canada!!
So grab a coffee, sit back and enjoy this interview with Hannah Alper.  This young lady is wise beyond her years…
#1.  You were personally asked by Marc Kielburger to be one of the featured Youth Speakers at ALL of the Canadian "We Day" events this year.  What is it that made you want to get involved with "Free The Children" and "We Day",  and head out on the road with this organization?
Yes, Marc asked me to be a We Day Speaker when we were at the wrap-up event for We Create Change at RBC. I was shocked, excited, honoured…so many things. It was extra special that it came from Marc, because he is the reason that I learned about Free The Children in the first place. My mom and I were doing some research online for a post I was working on about making our own eco-friendly cleaning supplies and I found an article about Marc. When he was in Grade 7, he did a science project on non-toxic cleaning supplies that you can make with things that most people already have in their kitchen. I kept reading and looking online for more about him because I thought that what he had done was awesome. That's what led me to learning about his brother, Craig and Free The Children.
By the time I learned about them, I had been blogging and taking action for the environment. They were saying what I was beginning to realize – that I, that any young person – is not too young to make a difference.
I went to We Day last year and was so inspired and motivated. I was in a stadium full of young people who were feeling as ready as I was. It was empowering. I felt so good after that day and I got more interested and more involved in what Free The Children was doing. I made speeches and launched We Create Change at my school and another school in my neighbourhood and we collected 97, 500 pennies to provide clean water for 37 people for life. I saw that I could make a difference and motivate others to do something with me.
#2.  You have already honed your interview skills,  having interviewed people like "We Day" co-founder Craig Kielburger, Spencer West, and Severn Suzuki.  Who would you say is the person you loved interviewing the most, and why?
That is not a fair question. I loved interviewing all of them. Each one of them had great stories, experiences and lessons for me. They were all awesome to talk to.
#3.  You are going to be so busy with your work with the Canadian "We Day" events this fall.  How will you be keeping up with your school studies while on the road?
Yes! When Marc asked me to be a We Day Speaker, it was one of the first things that he mentioned. I'm living by Spencer West's motto right now – No Can't, No Won't, Only How. We're figuring out the 'how'. My Principal and my teacher are really supportive are going to keep me up to date on what my class is doing. I'll do homework while I'm travelling too. I feel really lucky that I have so much support from my teachers and my parents too.
#4.  I love your passion for animals and the environment.  Both are huge passions of mine as well.  Have you ever considered wanting to start your very own organization that focuses on protecting the environment or helping animals in need?  Why or why not?
I think that one day I might like to do that – start my own organization – but right now, I'm still learning. I've worked with a lot of great organizations in the last year – Free The Children and WWF – they are doing great things and I like being part of their communities.
#5.  Canadian Astronaut Chris Hadfield will be attending "We Day" in Toronto with you.  I"m a huge fan of his and would love to be able to meet him.  Who are you most looking forward to meeting at any of the Canadian "We Day" events?
Again, that's an unfair question. I'm excited to meet him too. I've never met an astronaut before and I loved watching everything that he was doing while he was in space. There are so many people that I'm excited to see and meet and they haven't even revealed the line-ups for all of the We Days. I did a blog post this week about the We Day speakers for Toronto. The keynote speaker is Ellen Johnson Sirleaf – she is the President of Liberia and the first female leader in Africa. She believes that girls can dream big and be anything that they want to be. I'm excited about meeting her, for sure.
And then there's the performers – I'm excited about Demi Lovato and The Jonas Brothers too. I love their music but they are both really involved with Free The Children. Demi Lovato and Joe Jonas were both in Kenya over the summer with Me to We and I know that they'll have a lot to share about what they did there.
#6.  I'm a Blogger, so I love the fact that, at age 9, you started your own Blog, Call Me Hannah.  Do you intend to provide your readers with regular Blog updates featuring your journey across Canada with "We Day"?
Yes, for sure. There will be so much to blog about. I'm excited to write about it all. My blog is also like a journal for me, so it will be great to have a place to write about my experiences and also post pictures and interviews I'm going to do on the road with the speakers and performers. I don't want to miss anything.
#7.  Who is your "hero" and why?
I have a few heroes. Marc and Craig are big ones for me. Free The Children started with one passion – child labour. Craig read about Iqbal, a child labourer who had escaped and was killed for speaking out. It made Craig angry – Iqbal was the same age that Craig was at the time – 12 years old. He shared it with his class and he was inspired to do something. He started Free The Children from there – with 12 friends from his class. That him and Marc have done this together and inspired so many young people to know that they can 'be the change' makes them heroes to me and so many others.
Malala is also a really big inspiration to me right now. She spoke out about her right to Education even though it was dangerous. She was almost killed because she did that. She is very courageous. She survived being shot and it didn't stop her. She is even stronger and louder now.  She is one of the biggest young voices for change.
#8.  What do you want to be when you grow up?
I want to be an activist. I don't know for what yet though. I used to think that it would be for the environment, but I am so passionate about so many things right now. I have a lot of time to figure that out.
#9. What do you like to do for fun in your spare time?
 I take karate. I'm a purple advance belt now. I also like to hang out with my friends, play on my Wii and I love going to concerts with my Dad.
For those of you interested in learning a little more about We Day:
"We Day is a stadium-sized educational event and a movement of young people leading local and global change. We Day is tied to the year-long program, We Act, which supports students and educators with free educational resources, student-led campaigns and support materials to help turn the event's inspiration into sustained activation. Since 2007, youth involved in the We Act program have raised $37 million dollars for over 1000 local and global causes and logged more than 9.6 million volunteer hours.
The 2013/2014 We Day season will see more than 160,000 in attendance, and millions more watching online at www.MTV.ca/weday and through the broadcast special premiering on Monday, Nov. 11 at 7 p.m. ET on MTV and Much; and Saturday, Nov. 23 at 7 p.m. ET and Sunday, Nov. 24 at 5 p.m. ET on CTV. The largest season to date, We Day will stop in twelve cities across North America and for the first time ever internationally with We Day UK in Spring 2014, truly making this a global movement for change. 
We Day is free of charge to the thousands of students and educators in attendance, thanks to the generous support of sponsors led by National Co-Title Sponsors RBC and TELUS."
Many thanks to Hannah Alper for conducting this interview with me.  It was a pleasure to work with you, Hannah, and I wish you much success with your future endeavours!!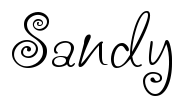 Disclosure:  Canadian Blog House did not receive compensation for the post.  All opinions are my own.