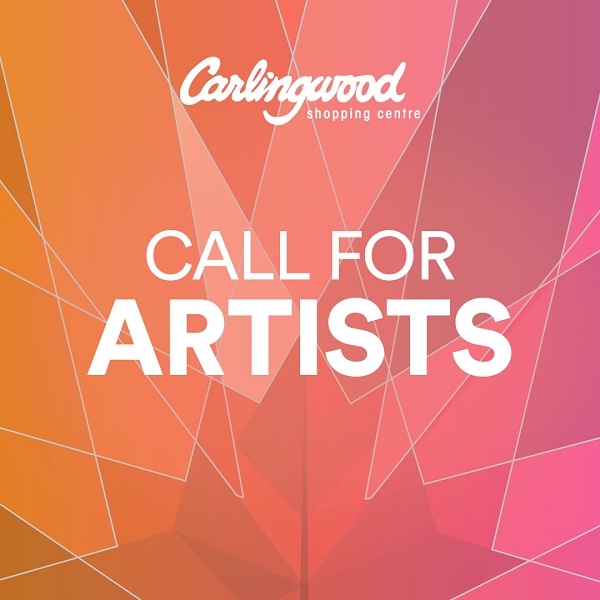 This Call For Artists contest promotion was sponsored by Carlingwood Shopping Centre. All opinions are our own.
2017 is Canada's big year, and here at Canadian Blog House we are all about promoting the great contests, celebrations, and events celebrating Canada's 150th birthday.
Carlingwood Shopping Centre in Ottawa is getting into the spirit of the Canada 150 celebrations by taking part in the "Canada 150 Artist Installation" contest, along with other 20VIC managed properties across Canada.
Are you an artistic person? Do you love to create beautiful art? Do you have a great love of Canada and would love to create a Canadian work of art featuring Canada's past, present and/or future?
Then get those creative juices flowing!
You could WIN $1,000 CASH and the opportunity to have YOUR interactive, artistic installation prominently displayed in a high traffic area at Carlingwood Shopping Centre, for the two months leading up to Canada Day celebrations on July 1st! 
Calling all #Ottawa #Gatineau Artists! Come enter the @CarlingwoodSCTR #CallForArtists Contest!…
Click To Tweet
"The installation will serve as a focal point and Canada 150 landmark in Carlingwood as well as a photo backdrop for Carlingwood's Canada 150 "selfie" contest. Shoppers will be invited to take a photo with the installation, post it to their personal social channels using the contest hash tag for a chance to win weekly prizes and be entered to win a grand prize that will consist of a trip for two to a designated city in Canada."
Hey #Ottawa! COMING THIS SPRING! Visit @CarlingwoodSCTR for your chance to WIN a Trip for 2!…
Click To Tweet
Shoppers will love the idea of taking a selfie with your interactive, artistic installation for their chance to win some great prizes! After all, who wouldn't love to win a trip for 2 to a great Canadian city!
Start practicing your selfie skills, Ottawa!
Carlingwood Shopping Centre's Canada 150 Call for Artists contest runs from January 20th until March 14th, so you still have plenty of time to get your interactive, artistic installation entered for your chance to win this once-in-a-lifetime opportunity!
Artists have free rein when it comes to their Canada 150 creation, as long as your artwork encompasses a theme of Canada's past, present and/or future.
"Keeping in mind the overall theme of Canada's past, present and/or future, the artist will design and create a unique piece in the artist's medium of choice. The installation should occupy a 10' x 10' space at minimum, to a maximum of 20' x 20' and a maximum height of 10', and visibly communicate the theme.
All installations across Canada will be unveiled on May 1, 2017 and will remain on display in each respective shopping centre until July 2017. The successful candidate will be notified by March 17th and have two months to complete the project."
In addition to the fabulous $1,000 cash prize, the winning artist will receive:
In-mall promotion of installation and display in high traffic area for two months at Carlingwood shopping centre
Promotion across Carlingwood's social, digital, mobile channels + E-newsletter database
PR support and promotion for the Canada 150 Artist Installation, the artist and the "selfie" contest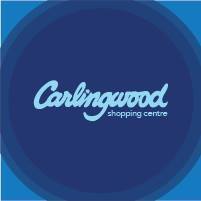 Think you've got what it takes?
To apply for 20VIC Management Inc.'s Canada 150 Artist Installation at Carlingwood shopping centre, artists must submit their complete application by Tuesday, March 14th at 5PM local time to ffenn@20vic.com.
Artists should include the following in their application submission:
Project summary about the proposed installation (1-page maximum)
A rendering or mockup of the proposed design
Artist CV and Bio
Portfolio of works (in PDF format)
Website link (if applicable)
A jury panel will review all applications and the successful artist will be contacted directly.
**Please note: Carlingwood Shopping Centre will own the completed artwork.
So who can enter the Carlingwood Shopping Centre Call For Artists contest?
Residents of either Ontario or Quebec, Canada, who are 16 years of age or older.
Please be sure to read the full Rules and Regulations here.
For artists who live outside the National Capital Region, don't despair! Other 20VIC managed properties are putting out their own Call For Artists! Check with your nearest 20VIC managed property to find a Call For Artists contest near you!
Wishing all you fabulous artists best of luck! Be sure to leave a comment and let me know if you enter your interactive, artistic installation into this contest! I'd love to check out your work!