Breakaway Experiences provided Canadian Blog House with a Breakaway Experience in exchange for this promotion. Stay tuned for our review of our upcoming hot air balloon flight over Ottawa, later this summer! All opinions are our own.
Father's Day is fast approaching! If you are looking for a unique gift idea for Dad, Breakaway Experiences can help.
No matter whether dad is full of adventure and dreams of skydiving, or prefers a tasty beer tour, or a half day bike tour, Breakaway Experiences has something fun for Dad to help him celebrate Canada 150 – and check that item off his bucket list!
Last summer we took to the skies over Ottawa for an adventure with Breakaway Experiences. Our vintage biplane flight over Parliament Hill and downtown Ottawa was one of those once-in-a-lifetime experiences. Incredible!
"Having grown to offer over 800 experiences in 9 provinces, Breakaway Experiences has embraced the growing popularity of "once-in-a-lifetime" and "bucket list" experiences. Breakaway Experiences offers certificates for a remarkable variety of unique experiences across Canada—from stock car driving and helicopter flight to craft brewery tours and unique culinary experiences."
Always wondering what the heck to get dad for Father's Day? How about a unique experience from Breakaway Experiences?
No matter where you live across Canada, there are so many great experiences to choose from!
Here are just a few examples!
BUCKET LIST ADVENTURES WITH BREAKAWAY EXPERIENCES
---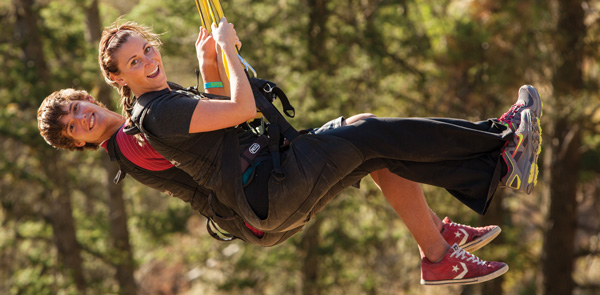 Victoria: Nanaimo Primal Swing
http://breakawayexperiences.com/en/nanaimo-primal-swing-british-columbia
Soar sling-shot style from a trestle bridge towering over the Nanaimo River. Unleash screams of joy and fear as you plummet 110 feet (34 m) and swing through the rock canyon.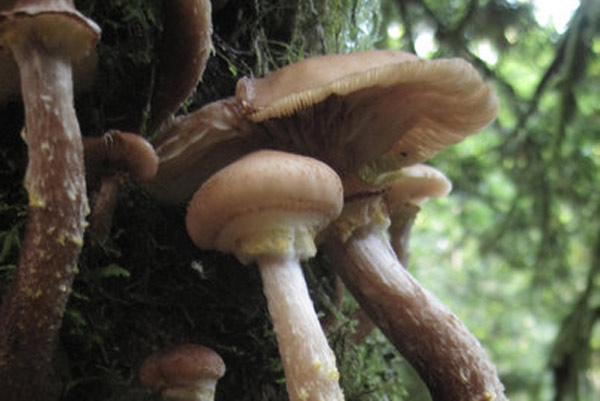 Vancouver: Wild Foraging Rainforest Tour
http://breakawayexperiences.com/en/wild-foraging-rainforest-tour-with-lunch-vancouver
Let a knowledgeable chef and biologist take you for an easy ramble through the rainforest on this wild foraging tour. Learn tips and tricks on how to identify, cook and preserve edible wild herbs, berries and mushrooms.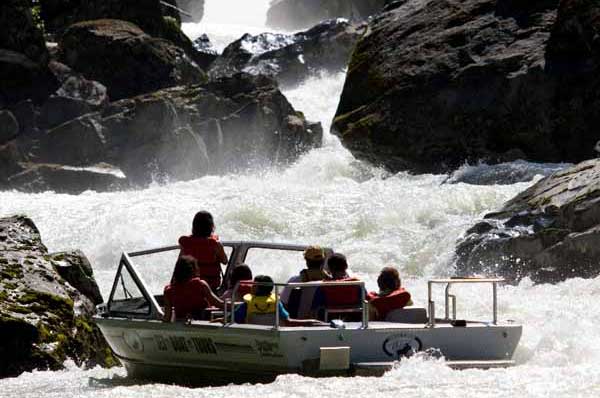 Whistler: Jet Boating
http://breakawayexperiences.com/en/whistler-jet-boating
Get ready to navigate the tight canyons, braided channels and exciting rapids on the pristine glacier waterways of the Green River. Experience a unique combination of excitement and natural beauty on the Whistler Jet Boating tour.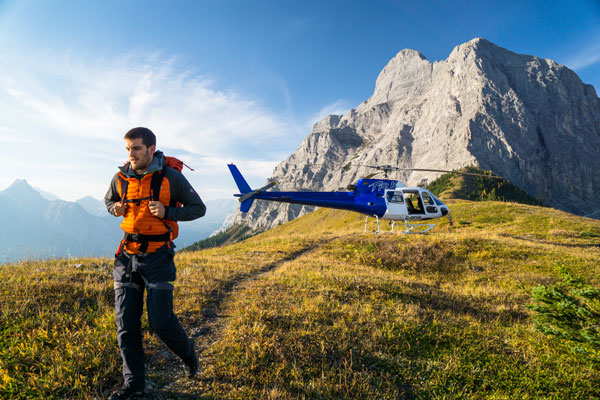 Edmonton: Rocky Mountain Backcountry Heli-Hiking
http://breakawayexperiences.com/en/rocky-mountain-backcountry-heli-hiking
For those who are looking for an adventurous hiking experience, this heli-hiking exploration in the Columbia Icefields is like nothing you have ever experienced before.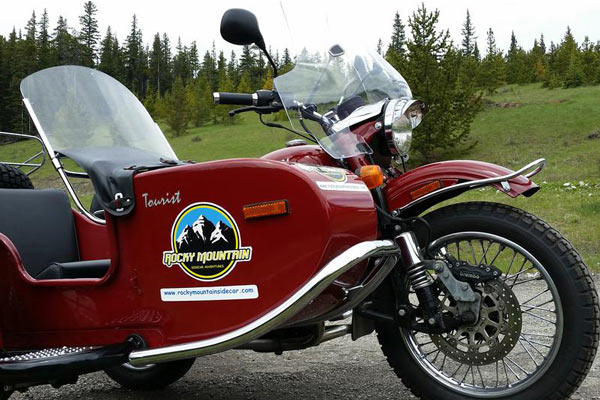 Calgary: Rocky Mountain Sidecar Adventure
http://breakawayexperiences.com/en/rocky-mountain-sidecar-adventures-calgary
Experience the ultimate vacation adventure by touring Calgary and the Rocky Mountains in the side car of a motorcycle. On your Rocky Mountain Sidecar Tour enjoy incredible landscapes, catch the scent of meadows & mountains and stop for a picnic at the headwaters of a glacial stream. Your adventure awaits!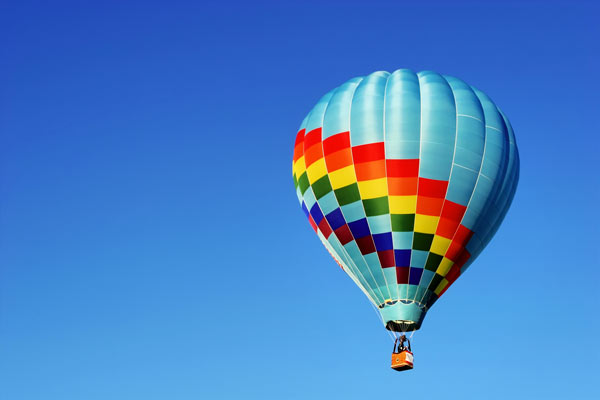 Winnipeg, Saskatoon, Regina: Hot Air Balloon Ride
http://breakawayexperiences.com/en/hot-air-balloon-rides-canada
Take to the skies for an unforgettable hot air balloon ride and experience the magic of soaring over a changing landscape, suspended in a basket under a glorious hot air balloon. (available in 9 locations across Canada)
Toronto: Stunt Driving Experience
http://breakawayexperiences.com/en/stunt-driving-experience-toronto
Learn how to drive a car like the stuntmen and stuntwomen in the movies. Experience the thrill of making a car do some fun, crazy stunts.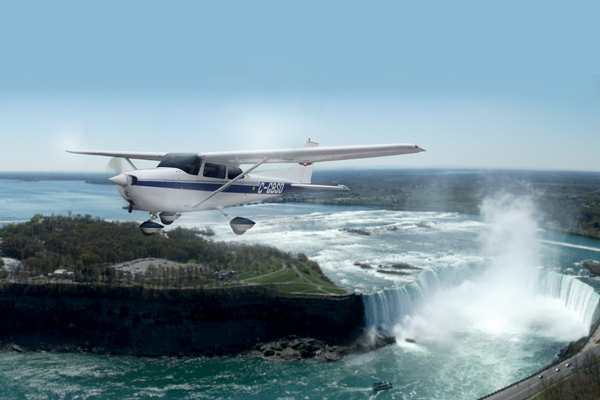 Niagara Falls:  Wine, Dine & Fly Tour
http://breakawayexperiences.com/en/niagara-falls-wine-dine-fly-tour
Enjoy a scenic flight of the Niagara Region and chauffeured service to four wineries for wine tasting and lunch.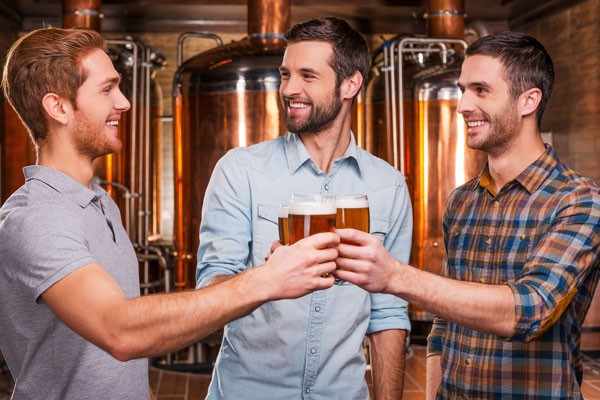 Kingston: Beer Tour
http://breakawayexperiences.com/en/kingston-beer-tour
Spend an afternoon tasting the best of Kingston's world-class micro breweries. Visit a variety of Kingston's micro breweries, pubs, and hot spots and savour tastings of 8 different local craft beers accompanied by tasty bites while learning about Kingston's historic downtown and its long history with the world's king of beverages, beer!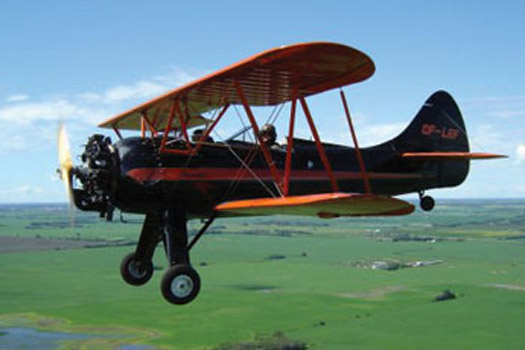 Ottawa: Biplane Flight
Biplane Flight Over Parliament Hill
http://breakawayexperiences.com/en/ottawa-biplane-flight-over-parliament-hill-for-2
This Biplane Flight over Parliament Hill, downtown Ottawa and the Gatineau Hills is the perfect experience for anyone who has always want to take a trip back in time to the golden age of aviation. Strap on your aviator's cap and goggles and get a bird's eye view from the open cockpit of a vintage 1939 WACO UPF-7 biplane.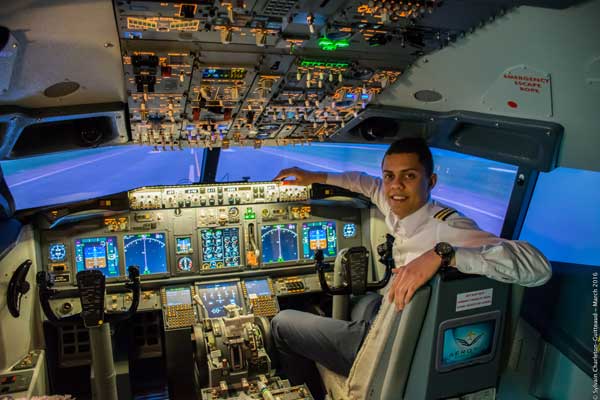 Montreal: Boeing 737 Flight Simulator Experience
http://breakawayexperiences.com/en/boeing-737-flight-simulator-experience-montreal
Climb into the Captain's seat of a Boeing 737 and take to the skies in a jet flight simulator! Enjoy an ultra realistic Boeing 737 flight simulator experience with thousands of airports around the world from which to take-off and land.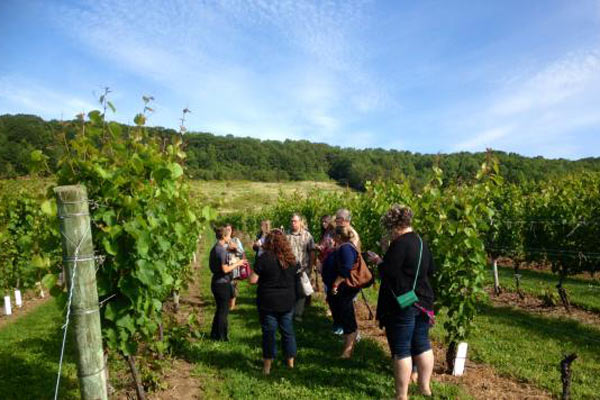 Halifax: Afternoon Escape Wine Tour
http://breakawayexperiences.com/en/afternoon-escape-wine-tour-nova-scotia
The Afternoon Escape Wine Tour is your chance to indulge in the best of Nova Scotia Wine Country while spending a day relaxing in the Annapolis Valley. Discover the best kept secrets of this wine region with a passionate, informed guide who will introduce you to the wines, the wineries and the local stories behind them.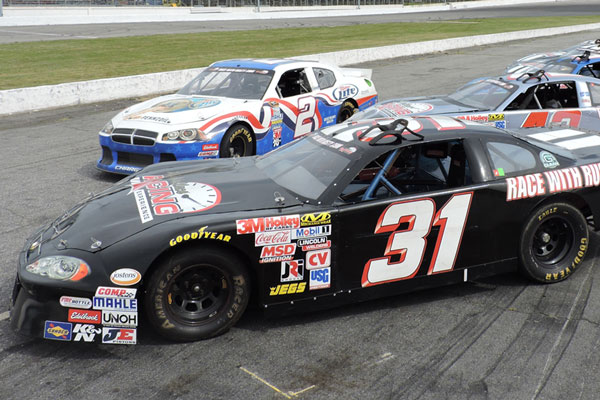 Fredericton & Moncton New Brunswick, Oyster Bay Prince Edward Island: Stock Car Driving Experience
http://breakawayexperiences.com/en/stock-car-racing-experience-across-canada
Strap in, hold on tight, and prepare for the most exhilarating ride imaginable as you feel the awesome power of an authentic stock car explode off the starting line.             (available at 12 tracks across Canada)
---
Our friends at Breakaway Experiences want to give you the chance to WIN an exciting experience for your dad!
One lucky Canadian Blog House reader could WIN a $150.00 Gift Certificate to Breakaway Experiences, to be used towards the experience of your choice! 
For more information, be sure to follow Breakaway Experiences on Facebook!
Here's how you can enter for your chance to WIN:
So stay tuned…sometime this summer we will be up, up, and away in a beautiful
hot air balloon ride over Ottawa
, as I cross another great experience off my bucket list!