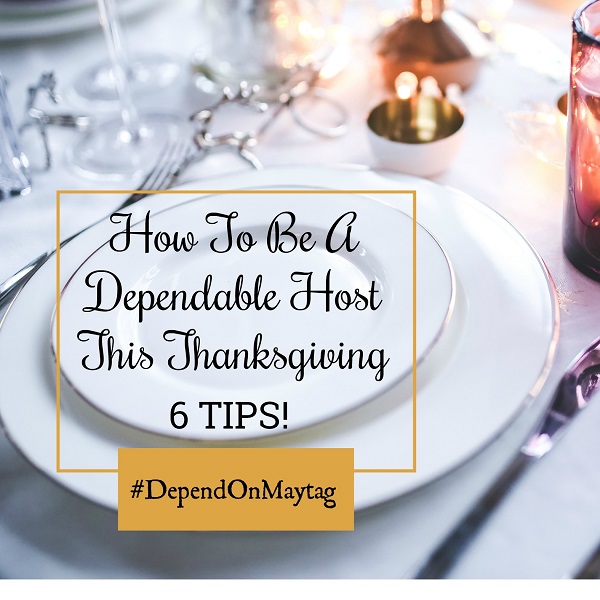 Canadian Blog House received compensation from Whirlpool in exchange for this post. All opinions are our own.
I have a dear family friend whom, every time she comes over for a meal, she refers to me as the "hostess with the mostest".
Because I know my friend well, I know she is completely serious when she calls me this.
She's a total sweetheart but…she couldn't be more wrong.
I'm far from the hostess with the mostest.
In fact, I chuckle every time she calls me this.
And you would too, if you knew that, just a few short years ago, I could barely boil water.
Truth.
Well, okay. I could boil water.
And I could also burn a mean skillet dinner.
To a crisp.
Truth.
Over the last few years, before my mother passed away, she often mentioned how shocked she was that I was now hosting family dinners.
And that I was actually making homemade meals.
That I actually looked like I knew what I was doing in the kitchen.
And that I was a great host.
Be A Dependable Host This Thanksgiving – 6 Tips
Are you ready to be a dependable host this Thanksgiving?
You've never hosted a large family gathering before? No worries!
No matter your level of cooking and hosting skills, make your guests "think" you are a dependable host…with the help of Maytag appliances!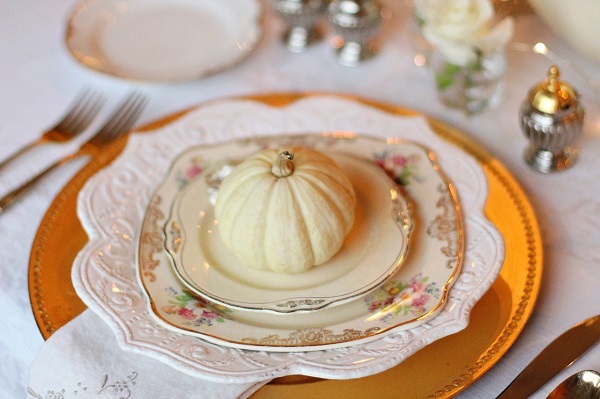 Clean Up After Yourself
Keep up with the dishes! Don't wait until your last dinner guest has left to do all the dishes. Do a load (or two!) of dishes, before your guests arrive. A tidy kitchen helps keep you better organized, and better able to focus on other tasks at hand.
That final load of dishes, with stuck-on food, that got left on the counter overnight? Maytag's got your covered!
Maytag's Top Control Dishwasher, with its PowerBlast Cycle, can handle the toughest of jobs. This cycle will remove stuck-on-food with high pressure spray jets. The increased temperature, and hot steam, finish the job.
Go ahead. Make your kitchen a self-cleaning kitchen. Clean up after yourself!
Keep It Simple
I'm not a Cordon Bleu Chef, and I don't claim to be. You'll never see me on MasterChef. When inviting 12 of your closest family members for Thanksgiving dinner, don't attempt to recreate Lynn Crawford's latest culinary masterpiece. Tried, tested and true recipes are where it's at when you are looking to be a dependable host!
A Maytag Front-Control Range, can help ensure that your favourite recipes are perfectly cooked – and ready on time. With the Maytag Front-Control Range's Power Preheat feature, your dinner will be cooked faster every time!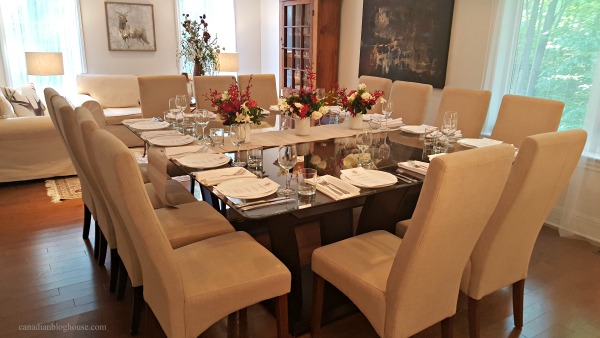 Go Undercover – Wear An Apron
A pot of bubbling spaghetti sauce, or a frying pan full of fish, spitting oil – no matter what dinner items you are preparing for guests, food splashes and spills are unavoidable. Don't forget to throw on a fun apron to keep food stains away from your favourite outfit.
For the food that lands unexpectedly in your lap, or those drips of red wine that land on your favourite table-cloth during dinner, Maytag is ready for any tough stain removal job.
Maytag's Extra-Large Capacity Top Load Large Washer, with its PowerWash system, removes everyday tough stains, in a single wash, for the Best Cleaning in the Industry.
Give Your Guests Variety
They say "variety is the spice of life", right? Be a dependable – and much-loved – host by making sure the fridge is stocked with your guests' favourite refreshments.  A variety of beverages and snacks will keep guests happy – and leave you free to concentrate on dinner preparation.
With Maytag's Four-Door Refrigerator's PowerCold feature, your guests' multiple visits to the fridge, to browse for snacks and beverages, is a non-issue.
Maytag's PowerCold refrigerator feature chills the refrigerator compartments quickly – a great feature to have when the whole family has been spending time browsing for refreshments – with the door wide open.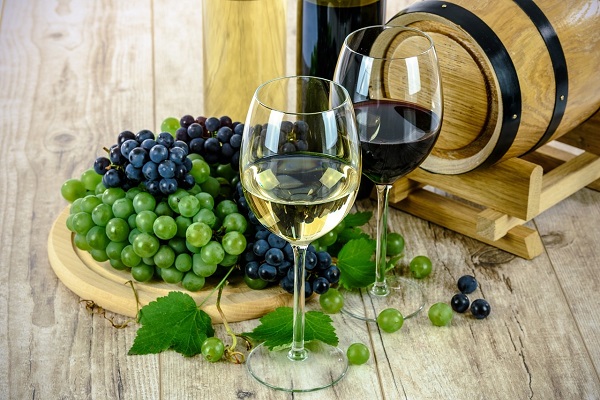 Stay Fancy…And Free!
Add beauty to the place settings at your Thanksgiving dinner table by using cloth napkins. Not only will guests love how pretty they look, you'll feel great by not adding paper napkins to your household waste, and you'll save money not having to purchase throwaway napkins.
Washing those cloth napkins couldn't be easier in a Maytag Extra-Large Capacity Top Load Washer. This extra-large capacity washer, with 7.1 cubic feet of washing space, means it can take on the fluffiest duvets – and most odorous gym bags!
With the extra-large capacity washer, there's no need to be concerned about adding extra items, like cloth napkins, to a large pile of family, and house guest's laundry.
Paired with the Maytag Extra-Large Capacity Dryer, you'll save time dealing with this tedious, yet necessary, household chore.
Four fabulous features make the Maytag Extra-Large Capacity Dryer a real workhorse:
PowerDry  runs hotter and works harder with optimized heat and airflow to power out moisture and dry tough loads faster.
Steam Refresh reduces wrinkles by using a fine mist in the heated dryer drum to relax wrinkles and revive clothes without washing.
Extra-large capacity is designed to tackle the largest loads and powerful enough to move mountains of laundry.
Steam Boost Option: Adding the Steam Boost option to select cycles for a surge of steam will help to relax tough wrinkles and reduce odours.
Be Prepared To Have Fun
If you want to be able to enjoy your own Thanksgiving dinner party, preparation is key. Get as many things ready in advance as you can.
For example, a delicious veggie tray can be organized the day before your dinner party. Wash and cut up your favourite veggies, arrange them in a serving container, cover with a tight-fitting lid, or some well-sealed plastic wrap, and store in your refrigerator.
Part of running a well-organized household is making sure that keeping the kitchen clean is as easy as possible.
Fingerprint-resistant stainless steel on the Maytag Four-Door Refrigerator, and on all Maytag kitchen appliances, means they can handle anything you throw at them…even dozens of cute little family fingers!
Because who has time to worry about cleaning finger prints?!
---
Here's one extra tip to help you be a dependable host this Thanksgiving…
Have dependable family members on hand to help!
This may be my favourite tip. Dependable family members have saved me from multiple holiday dinner disasters.
Like the time my sister, and sister-in-law, saved Christmas dinner by stepping in, and whipping up some delicious turkey gravy – while I tended to other urgent dinner prep issues.
Like the time my partner's stepfather stepped in and saved the gravy at Thanksgiving. Taking it from "barely there" to "delicious fare", he miraculously made gravy out of (what seemed like) thin air!
---
For generations, Maytag has stood for durability, reliability and power.
Maytag offers a full range of kitchen appliances built with dependability and power in mind. Maytag knows how much your family depends on you to run a well-organized household, and you can depend on Maytag to help with a range of features.
For more information on dependable Maytag appliances, be sure to visit the Maytag Canada website.
Have you got any great tips on how to be a dependable host? I'd love to hear them! Leave a comment!