Sometimes in life we meet someone with whom we feel we a real connection thanks to a shared love of something, shared opinions, or shared experiences.
For me, that person is Derick Fage, television host of Daytime Ottawa.
I wrote about Derick recently, and his life-long struggle with incontinence. While our respective health issues are very different, they both result in having to deal with very similar problems caused by incontinence.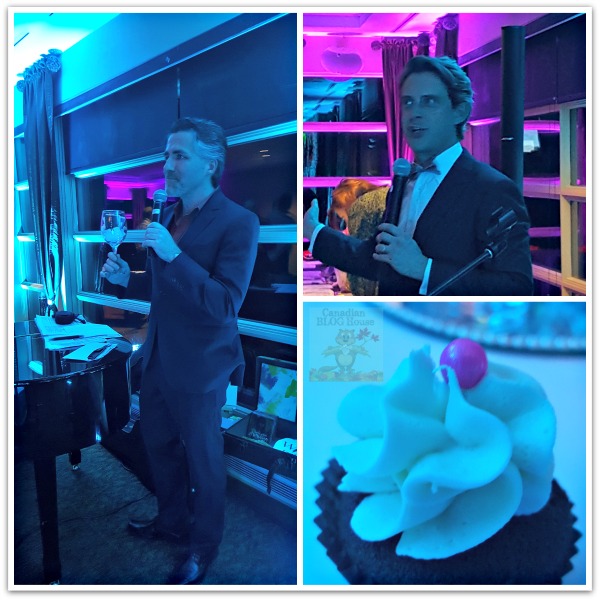 Clear The Room Cocktail Party, a fundraiser in support of the Canadian Continence Foundation (& Voice Found), was held last week in Ottawa. Organized and hosted by Derick, and emceed by another popular Ottawa media personality, Derick's co-host on Daytime Ottawa (and radio announcer on BOOM 99.7) Dylan Black, Clear The Room's inaugural event was a great success!
Feeling very lucky tonight because I am in a room full of people who understand. #ctr @cleartheroom2 pic.twitter.com/KnuKheSgr3

— Canadian Blog House (@CanBlogHouse) November 13, 2015
I was thrilled to be invited to this Clear The Room Cocktail Party. Spending the evening in a room full of people who can relate to the challenges of incontinence, or who support those who deal with this condition, made for one of my most comfortable social experiences ever. It was wonderful to be surrounded by such a supportive group of people.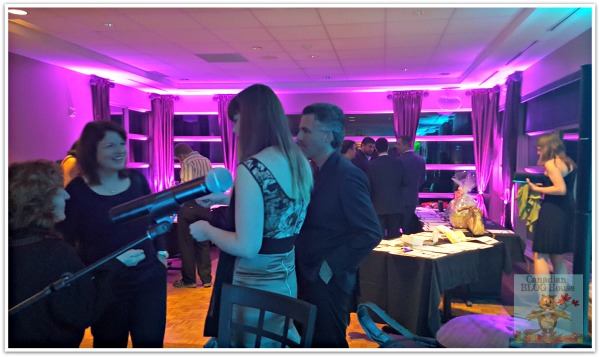 Held at Bistrofiftyfour in the Amberwood Golf and Country Club in Stittsville, the Clear The Room Cocktail Party featured a silent auction offering fantastic items such as a signed Ottawa Senators jersey, designer purses, gift baskets, gift certificates and more. Generous sponsors, Jackson Triggs and local Ottawa brewery, Big Rig Brewery, provided guests with a delicious choice of some of their finest beverages. The fabulous selection of hot & cold hors d'oeuvres made me wish I had not bothered eating supper before arriving at the party. The dessert lover in me adored the beautiful displays of delicious cupcakes and other treats, provided by Sarah J's Cupcakes.
Derick Fage's co-host for this evening of fun and fundraising, Cynthia Bland, of Voice Found, was on hand to tell us a bit about her experience regarding another "taboo" topic, child sexual abuse. While Derick and Cynthia were determined to keep the evening fun, light, and entertaining despite the "uncomfortable" reasons behind Clear The Room, you couldn't help but be amazed Cynthia's story of her very dark past, and how far she has come to this point of her life. That Cynthia is still here, living a healthier life, and now helping those with similar stories to hers, is inspiring.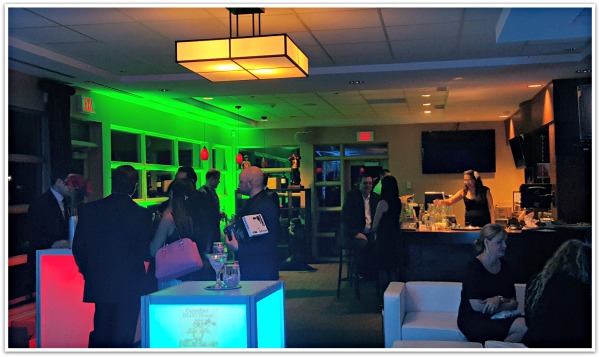 I was joined that evening by a number of Ottawa blogger friends who were also keen to support these important causes. Clear The Room organizers provided guests with a "photo booth", so you can just imagine the fun and silliness that ensued once these bloggers donned some of the crazy props and posed for photos.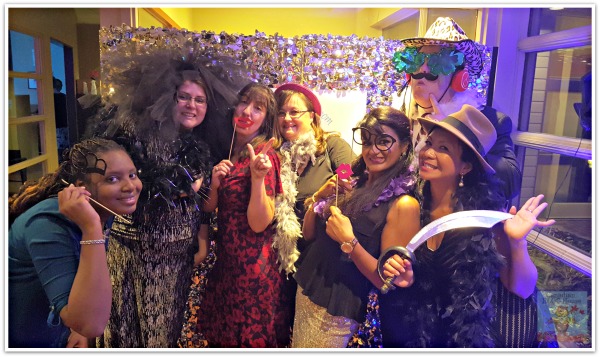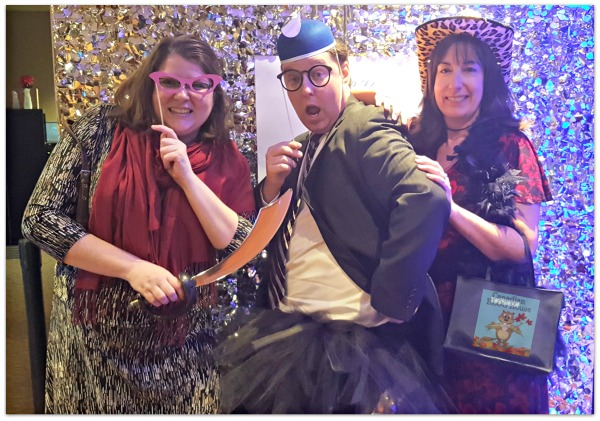 Man of the evening, Derick Fage, stopped by to chat with us, and being the fun and good-spirited person he is, agreed to join us for a serious, and silly, photo shoot, which included new friend, Stacey from @mylibertylife, a new online store for incontinence products set to open soon.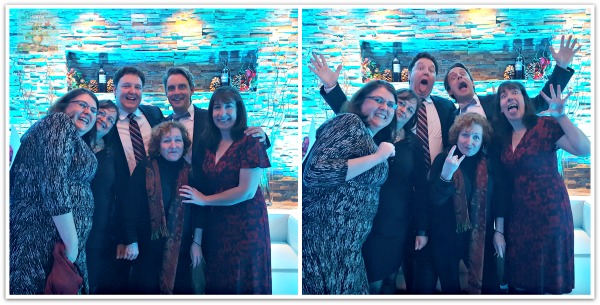 Clear The Room was a great way to raise awareness and funds for two causes that most people hesitate to even mention. Hats off to Derick and Cynthia for organizing what I hope becomes an annual event! Kudos goes to my fellow citizens of Ottawa, and the fabulous local businesses who sponsored this event, all of whom helped make this night a great success.
For more information, please visit The Canadian Continence Foundation and Voice Found, or to make a donation, please visit Clear The Room.