Starring Angelina Jolie as the title character, Disney's Maleficent will be opening in theatres this coming May 30, 2014!  For all you Disney fans out there, and especially Sleeping Beauty fans, you'll definitely want to check out Disney's latest masterpiece.
"Maleficent" explores the untold story of Disney's most iconic villain from the classic "Sleeping Beauty" and the elements of her betrayal that ultimately turn her pure heart to stone. Driven by revenge and a fierce desire to protect the moors over which she presides, Maleficent cruelly places an irrevocable curse upon the human king's newborn infant Aurora. As the child grows, Aurora is caught in the middle of the seething conflict between the forest kingdom she has grown to love and the human kingdom that holds her legacy. Maleficent realizes that Aurora may hold the key to peace in the land and is forced to take drastic actions that will change both worlds forever.
Disney has been rolling out some pretty great films lately (Frozen and Saving Mr. Banks) and I'm sure Maleficent will be another eagerly anticipated release!
For more information, you can check out Disney.com/Maleficent, like them on Facebook, Facebook.com/DisneyMaleficent and follow the official hashtag #Maleficent on Twitter.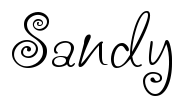 Disclosure:  Canadian Blog House did not receive compensation for this post:  All opinions are my own.