Disney is flying high with all kinds of great releases these days!  As a big Disney fan, I've been enjoying more than my fair share of great Disney movies lately…both from the theatre seat, and from the comfort of my cozy couch.
The latest Disney movie we've had the pleasure of enjoying is Disney's animated adventure, Planes. We missed it in theatres recently but,  we were able to watch the Blu-Ray version at home.  You can own your very own copy of Planes when it is released on Blu-Ray/DVD and Digital on November 19th!
"Disney's heartwarming family comedy, "PLANES," revved up with high-flying action and adventure, lands in homes and mass retailers nationwide on November 19th.  This endearing underdog story about a crop dusting plane named Dusty with sky-high dreams touches down on Blu-ray, DVD, Digital HD and On-Demand featuring a cargo hold full of exciting bonus features. Guaranteeing hours of fun, "PLANES" is the perfect gift for "ladies and gentle-planes" of all ages this holiday season.
After spreading its wings in theaters, "PLANES" soars to glorious new heights on Blu-ray, featuring wondrous high definition picture and sound and never-before-seen bonus features, including musical number "Franz's Song," deleted scenes, a behind-the-scenes featurette that follows Director Klay Hall's personal journey during the making of the film, a look at the ten greatest aviators in history hosted by ESPN's Colin Cowherd, and more.
The world of Cars takes flight in Planes, Disney's high-flying animated comedy revved up with action and adventure.  Join Dusty, a crop duster with sky-high dreams and a once-in-a-lifetime chance to take on the world's fastest flyers in the greatest air race ever. Dusty has a huge heart but two big problems…he's not exactly built for speed, plus he's afraid of heights.  His courage is put to the ultimate test as this unlikely hero aims higher than he ever imagined. With a little help from his friends, Dusty finds the courage to be more than he was built for—and the inspiration to soar."
Are you a fan of Disney's "Cars"?  Then you are bound to love Planes.  Disney's Cars is a family favourite for us, and I have a feeling that Planes is going to take over first place when it comes to repeated viewings on our Blu-Ray player.  Like Cars, Planes is full of all kinds of great and lovable characters, and a heart-warming storyline.
I am partial to the main character, Dusty.  He and I share a big phobia – a fear of heights.  How ironic for a plane, eh? As for me, the ironic part is that I love to fly.  My fear of heights disappears as long as I am moving in a plane.  Put me on the top floor of a tall building, however, and my legs turn to jello!
One of my favourite things about Planes is that it's a great, uplifting story.  Dusty changes from being a plane who is afraid of heights that isn't exactly built for speed, to a plane full of inspiring courage and bravery.  There is nothing in this movie but fun, laughs and great lessons to be learned by our little ones who watch it!
You can own your own copy of Disney's Planes on Blu-Ray/DVD and Digital on November 19th….or let Santa leave it under the tree.  I have a feeling Santa's sleigh is going to be full of copies of Disney's Planes this Christmas!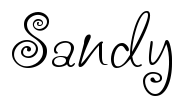 Disclosure:  Canadian Blog House was provided with a copy of Disney's Planes in exchange for this review. All opinions are my own.