I am continually amazed by the beautiful, quality books that DK Canada publishes.  Every time the folks offer us more books to review I wonder if I will like the latest set as much as the last.  Well, as always, I do.  My latest 3 book set from DK Canada is sure to make both kids and adults happy.
Science + DK Canada Books = FUN
That's right! Two of my latest DK Canada Books will fascinate all aspiring scientists and amateur inventors!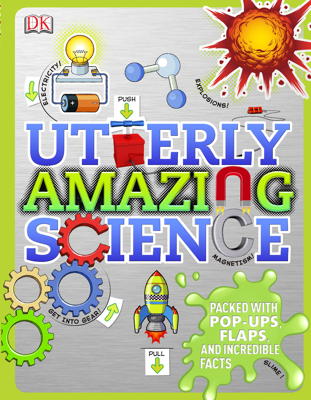 Utterly Amazing Science is a FUN and EDUCATIONAL book packed with pop-ups, flaps, and all kinds of incredible facts! Remember those pop-up books we had as kids? Well, Utterly Amazing Science has some pretty great pop-up pages, as well as flaps that open to reveal images and information, and things to push and pull. This is one highly interactive book, one that can be enjoyed by kids and adults alike! This book also includes some great little experiments that you and the kids can try at home. This book is fabulous for getting young minds interested in the wonders of science.  The great thing about a book like Utterly Amazing Science is that it is A DK Canada book that is aimed at kids but, heck, it's just as great for us adults.  I learned all kinds of things I didn't know just by reading through the pages of this book.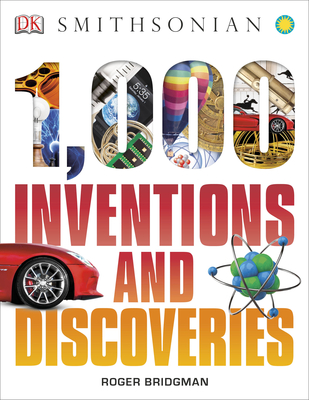 Geared more towards older kids or adults, 1,000 Inventions And Discoveries will amaze you with facts about inventions and discoveries dating back to c3,000 BC. No that's not a typo.  That's when the oldest known tools, stone tools, were made in Africa.  1,000 Inventions And Discoveries is current right up to 2013!  Here are just some of the interesting things I learned reading through this book:
Condensed Milk: Invented in 1851 by Gail Borden (now that's a dairy name!).  Gail was distressed to see children becoming ill from infected milk.  He invented a process of boiling milk that removed the water – thinking that made milk safer to drink.  At the time, he did not know that bacteria was the cause of the children's illness.
Velcro:  Invented in 1956 by George de Mestral, Velcro is made from two materials: one covered in tiny hooks and the other in tiny loops.  When in contact with one another, the two materials cling together.  The inventor got the idea for Velcro one day when he noticed plant burrs clinging to his dog's fur (who hasn't experience that horror?! lol).
Mobile Phone:  Just about everyone has one of these now, but did you know, the Mobile Phone was invented in 1979? Wowee….the Mobile Phone is approaching middle age! I'm not sure about you but, I don't know what I'd do without my trusty Mobile Phone!  Probably one of my favourite inventions ever!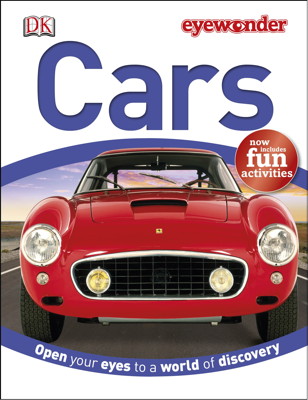 The third book we recently received from DK Canada Books was chosen just because of the title: CARS.  If you follow this blog regularly, you will know that X-Man is obsessed with cars, just like his dad.  If he could attend "car school" he probably would! His love of cars of all kinds (including remote-controlled cars!) runs deep, so when I spotted this Eyewonder Cars book from DK Canada Books, I knew this was a book for X-Man.  If your little guy (or big guy for that matter!) loves cars, this book will not disappoint.  Covering all types of cars from regular cars, to muscle cars, to rally cars, to monster trucks, and more, Cars will thrill the automobile lover with all its interesting facts and trivia.  I was fascinated to learn that the world's largest car factory is located in Germany.  This Volkswagen factory produces 3,800 cars a day!  So what do they do with all those cars? They store them in two huge cylindrical car towers! It's a pretty amazing site!
You can find these books, and a great selection of others, in the DK Canada Back To School Boutique! For a limited time they are offering 30% off these books. That's a pretty fantastic deal!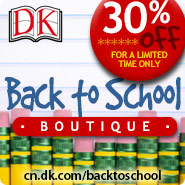 Our great friends at DK Canada Books want YOU to be able to enjoy these 3 fabulous books too, so they are offering up this 3 book prize pack to one lucky Canadian Blog House reader!!
Here's how you can enter for your chance to WIN!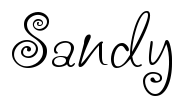 Disclosure:  Canadian Blog House was sent the above books in exchange for this review.  All opinions are our own.