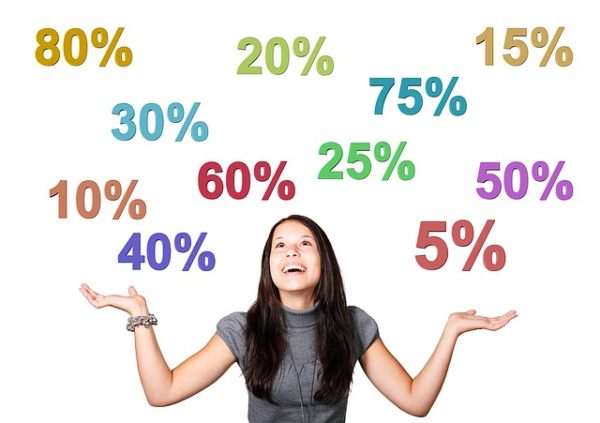 For those of you who know me well, you'll know I love a great deal – and I love coupons!
In fact, my love affair with the online world started with websites featuring coupons, contests, and freebies.
Much has changed since I started serious couponing in 2006. Back then, coupons (mostly) came from inserts in newspapers, coupons in magazines, and coupons received in the mail.
Today, it's pretty easy to find online sites that offer coupons directly from the site. All you do is print them, cut them out, and bring them to the store when you shop.
But what about when you shop online? Do you think to look for coupons that can help you save money with online purchases?
Personally, I'm terrible checking for coupons or discounts that I can use when I make online purchases. Mostly because I'm not that familiar with where I can go to find coupons and discounts for online purchases.
Looks like I've been missing out on a great option for online coupons – Groupon Coupons.
"Groupon Coupons is entirely free, yet allows shoppers to find thousands of coupons, discounts, and special promo codes from top stores like Kohl's, Orbitz, Nike, Payless, VistaPrint, Neiman Marcus, Lord and Taylor, Peapod, and many many more."
Before I go any further, let me just say that I may have become a little addicted to browsing through the Groupon site when doing a little research for this post. Not only did I find some terrific Groupon deals, I ended up finding a few online shops I didn't even know existed…and that I can't wait to explore!
Never mind the fact that I'm only on page 10 of 1626 pages for my search results. That's a whole lot of great deals!
Groupon gives coupons for MY city – and for YOURS – in the US and Canada!
"Discover fun activities and huge discounts in your city with Groupon. Check out great deals on things to do from kids activities to nightlife; try out new restaurants, spas, massages and hair salons near you, or plan a trip away from home."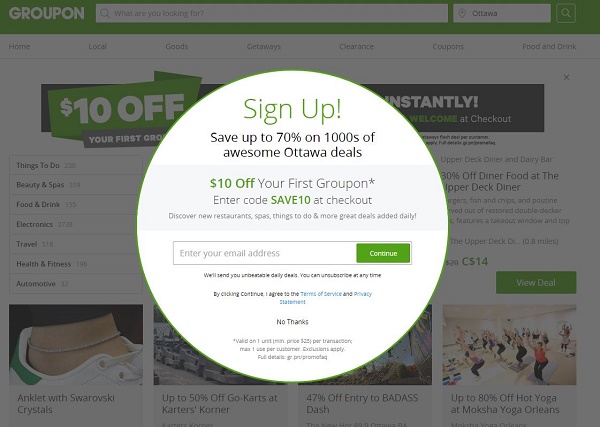 Not only was I able to find some great deals for Ottawa experiences, restaurants, shops, and spa services, I was able to get an extra $10 savings off my first Groupon from this pop-up on my screen (see above).
You can browse by store or category.
Groupon has partnered with over 10,000 national retailers to bring you some amazing discounts with Groupon Coupons.
Here are just a few of the great retailers Groupon has partnered with:
Personally, I'm interested in purchasing some photobooks for the hundreds (!) of digital photos I have, and I love this great deal I found through Groupon Coupons at Photobook Canada. Up to 81% off photobooks!
I also made the "mistake" of browsing at Boscov's and found plenty in the ladies clothing section that I love, especially some of the super cute dresses.
Groupon Coupons are great for people trying to save money… without sacrificing quality or brand names.
You can even get Groupon Coupons on your mobile phone with the Groupon Mobile App – for great deals at your finger tips!
For more information, and to stay up-to-date on Groupon Coupons, follow Groupon on Twitter and like Groupon on Facebook.
Have you every used Groupon coupons? What did you buy and what was your savings?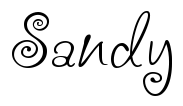 Disclosure: Canadian Blog House received compensation for this post. All opinions are our own.