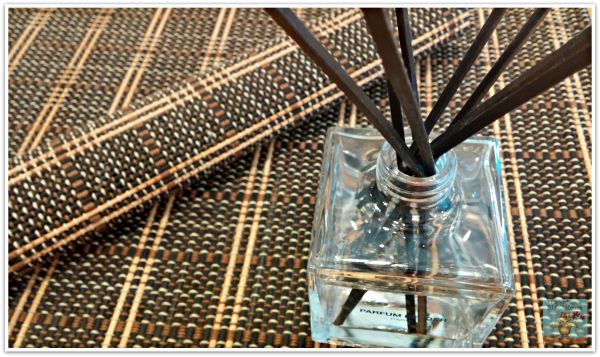 I am a proud Lampe Berger Ambassador who loves to use, and show off, the beautiful fragrance lamps and scents we have received from Lampe Berger. Not only are the fragrance lamps exquisite but, every Lampe Berger fragrance is like a breath of fresh air – literally.
Lampe Berger fragrance lamps emit a wonderous fragrance when lit, AND they purify the air.
Take note of that most important piece of information. It will become very apparent why, a little later in my story.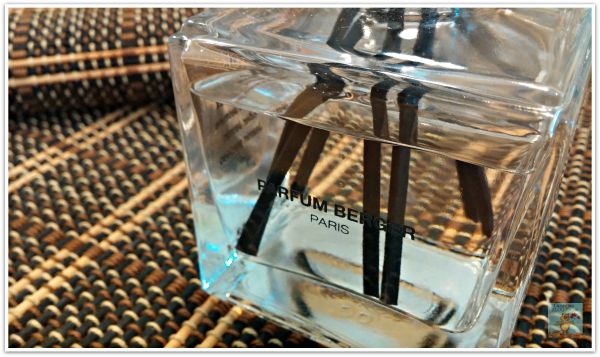 Lampe Berger fragrance lamps are a beautiful, and very practical, addition to any home…but especially one with dogs. Trust me, this is NOT something I thought about when I first became a Lampe Berger Ambassador. I didn't sign up for the dogs.
**No dogs were harmed in the following true-life story…but a few humans many have been. 
***Warning: This is not a typical "elegant" Lampe Berger blog post. But this story needed to be told.
You've been warned.
The Power Of Lampe Berger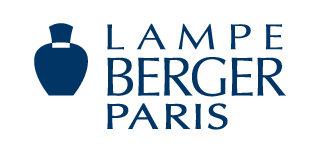 I love my dogs. I really, really do. I admit, I spoil them rotten, and they both have me wrapped around their paws. They can do just about anything bad but, while I do scold them when they are bad, I am likely to forgive them within mere minutes. Yes, I am a big softy when it comes to my dogs.
It was just a few weeks ago, on a beautiful late summer evening, that we decided to head out with X-Man on a bike ride. We weren't planning on being gone too long, so I left both dogs loose in the house.
Big mistake.
Upon returning from the bike ride, we walked into the house and came upon a horrifying scene. Horrifying I tell you. Both to our eyes..and noses!
Foul. Beastly. Repulsive.
There was no mistaking that stench.
There it was, stretching from one end of the room to the other.
Doggy Diarrhea. The worst yet. A craptacular mess!
At that moment I wanted to hop back on that bicycle and pedal far, far away from town.
Lucky for me, my "Mr. Fix-it", as my mother calls my boyfriend, has become an expert "Carpet Cleaner", so he handled the diarrhea disaster.
An hour and a half later, the carpet was cream-coloured again…but the stench was still permeating the house.
In a moment of brilliance, my boyfriend lit up the Lampe Berger fragrance lamp, and within just a couple of minutes, the malodorous doggie diarrhea had been tamed by "Fresh Linen".  I was never so happy to own a Lampe Berger fragrance lamp as I was at that very moment.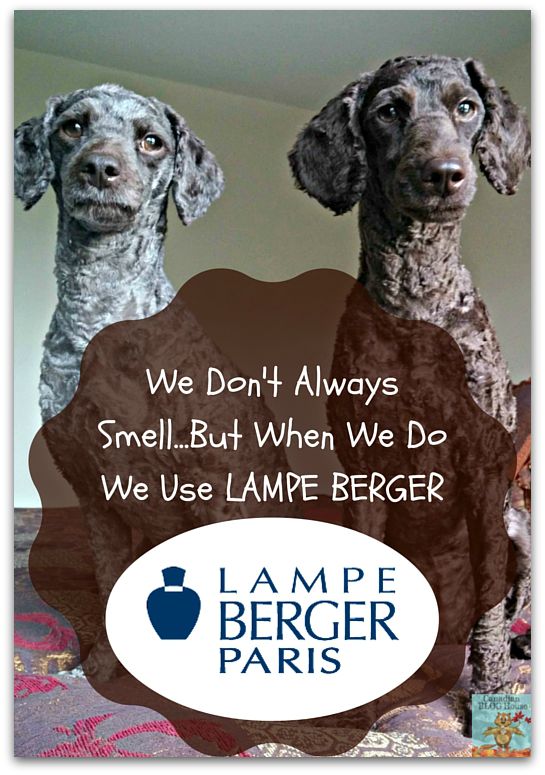 So what about you?
Got dogs?
Well then, you need a Lampe Berger Fragrance Lamp, and here's why:
Dog Smell:
Ask any dog owner. This is an actual thing. ALL dogs smell when wet or damp. Not sure what it is but, our life-giving H2O has the power to unleash a dastardly smell on dogs when added to dog hair. I've never smelled a dog who didn't stink when wet.
Dog Poop/Pee/Vomit:
Need I say more than was said above? I think not. If you haven't already left this page, you might if I mention dog poop details again.
Lampe Berger vs canine bodily functions. There's only one clear winner, and thankfully it's Lampe Berger.
Dog Food:
This one may or may not apply to you, but if your dog eats tripe like ours does, and you know what tripe smells like, you may wish to light up your Lampe Berger at supper time.
Dog Rolling In Unknown Objects:
You know it, dogs love to roll in just about anything stinky. My dogs? They love dead worms. Yuck. When this happens, they require a bath. When a bath can't happen right away, there's always a 6 foot "no cuddle zone"…and Lampe Berger.
Dog Farts:
The dog did it. Or so the story goes. But seriously, if you own a dog, you know how toxic their emissions can be. Get out the Lampe Berger. You'll be smelling "Lavender Fields" and "Orange Blossoms" in no time.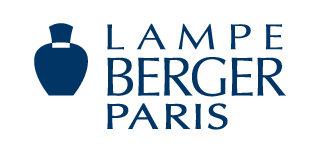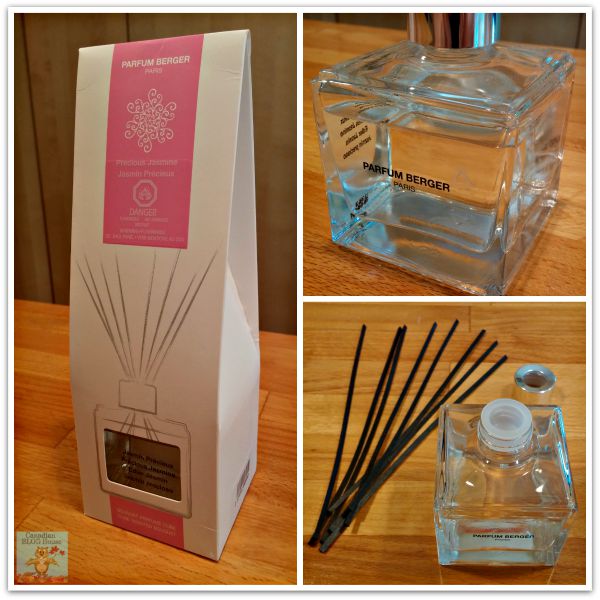 Speaking of the amazing Lampe Berger fragrances you can find for your fragrance lamps, Lampe Berger has a brand new way to bring scents into your home: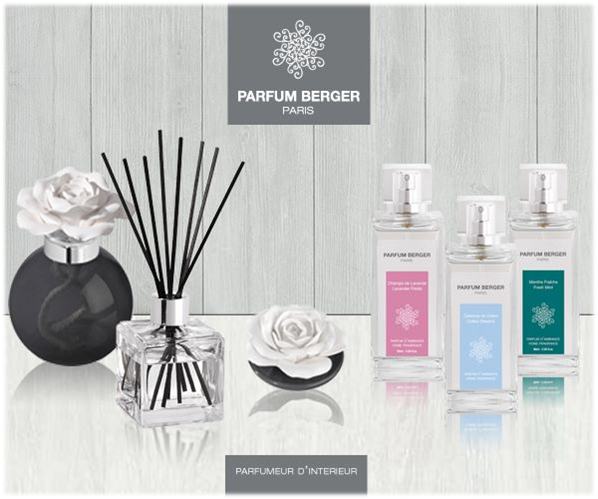 Introducing the Home Perfumer by Lampe Berger. Now you can enjoy the elegant scents of Lampe Berger with these diffusers which offer continuous fragrance for up to several weeks.
We received the Cube Scented Bouquet with Precious Jasmine fragrance. With its contemporary glass bottle, the Cube Scented Bouquet, from the Parfum Berger Range, is a great addition to any room in your house. Enjoy the continuous fragrance of any one of the 10 varieties of scents available, for one of Lampe Bergers newest products.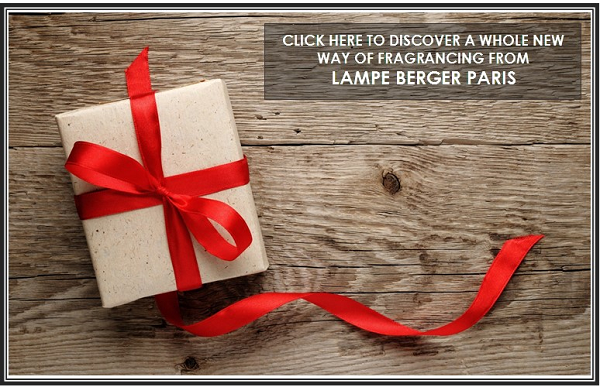 So far, I haven't sniffed a Lampe Berger fragrance I didn't like, but the Precious Jasmine is a particularly lovely scent. Thanks to our new Cube Scented Bouquet, the bathroom might just be the nicest smelling room in the house now!
If you are looking for something different to surprise a friend or family member with this Christmas, think Lampe Berger. The perfect gift for your dog-loving friends. Just like us, they will never look at plain old air fresheners the same way again.
For more information on Lampe Berger Canada products and promotions, please follow Lampe Berger Canada on Twitter and like Lampe Berger Canada on Facebook.
Do you have a Lampe Berger product? What smells have you tamed with yours?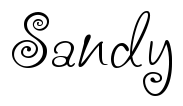 Disclosure: Canadian Blog House was provided with the above product in exchange for this post. All opinions are our own.