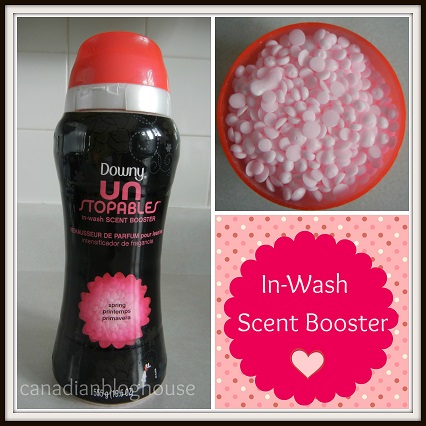 I was recently one of the lucky winners in a promotion over at Mommy Kat and Kids and managed to scoop myself a full-sized bottle of the new Downy Unstopables In-Wash Scent Booster – Spring.
I'm a long-time Downy Fabric Softener user, so I was happy to get the opportunity to try this product out.  I received my bottle a couple of days ago and quickly got the chance to use it (big surprise…there's always a pile of laundry in my house, lol).
Downy Unstopables is an easy product to use.  Simply shake a little or a lot (depending on your preference) into the cap, toss it in with your clothing at the beginning of the wash…and that's it!  Down Unstopables are safe for all colours, fabrics and loads.
I have already used my Downy Unstopables twice.  Once in a load of regular laundry, and once in a load of towels.  Downy Unstopables did not disappoint.  Both of my loads of laundry came out smelling spectacular!  I laid my pile of clean towels on my bed for awhile after they came out of the wash, since I didn't have time to fold them right away, and came back to find my whole bedroom smelling Downy fresh!
As with all cleaning products, be sure to keep your Downy Unstopables out of reach of small children.  The little pink beads look very candy-like and appealing to little eyes.
Thanks again to Mommy Kat and Kids and Downy Unstopables for providing me with my free sample bottle!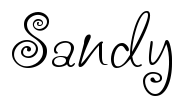 Disclosure:  I was not compensated in any way for this review.  Product was won in a contest. All opinions are my own.