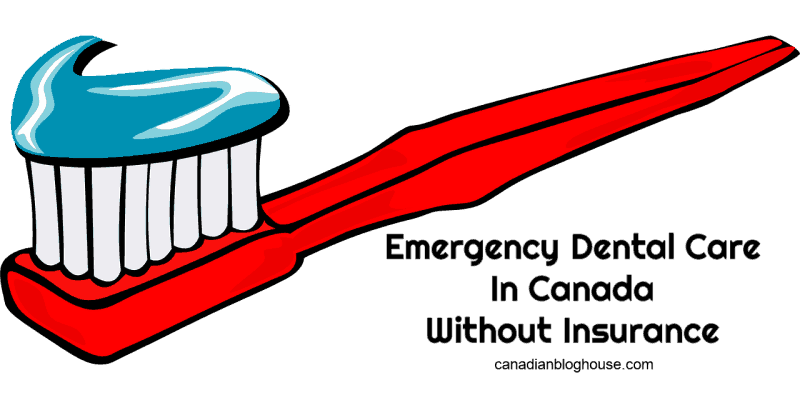 How do you finance your emergency dental care expense in Canada if you don't have insurance? You may be surprised to find out there are several options available.
Can I Get Dental Care in Canada if I Don't Have Insurance?
While many forms of health care are covered under the Canada Health Act, dental services are not among them. People who are covered under group dental insurance plans provided through their employers typically cover the costs using this method. It's also possible to purchase personal dental care.
If you don't have dental insurance, there are still ways to go to dental clinics and get the treatment that you need. Your goal is to find a solution that is readily accepted by different practices, applies to urgent care as well as routine care, and will even help if you need some type of dental surgery. That includes care at an emergency dental clinic if necessary.
Here are some suggestions on how to cover the expense.
Government Dental Programs
Depending on where you live, there may be federal or provincial dental programs provided through a government agency. This would require going to a participating dental clinic, assuming that you do qualify. Along with your income level, there are a few other qualifications that applicants must meet. Check with the local or provincial government to find out if this approach to dental care is available.
Emergency Dental Loans
One approach to paying for dental care is to secure a medical loan. These are private loans that can be used for all sorts of dental treatments. The funds can be used for routine trips to a dental clinic, covering the cost of dental emergencies, and even having some cosmetic procedures. It is possible to be pre-approved for a medical loan or obtain a medical line of credit to use if a dental emergency arises.
Home Equity Lines of Credit
If you own a home, you could establish a home equity line of credit. While not strictly for managing dental needs, this approach allows you to have access to funds immediately if you need some sort of dental emergency care. You can also use it for any sort of procedure conducted at a dental office or clinic, whether it's for things like exams or some form of urgent dental care. That includes a dental office emergency that occurs after standard business hours.
Private Dental Discount Plans
While less common than in the past, there are dental discount plans that work quite well. Typically, the plan will cover a fixed percentage of the cost of just about any procedure known to modern dentistry. One drawback is that you can only use a dental practice that is part of the provider's network. You can easily check the provider network to see if your dentist accepts the plan. If not, there may be a dentist's office close by that is currently enrolled and accepting new patients.
Health Savings Accounts
Another potential solution is to establish a health savings plan. These plans are sometimes offered through employers, but you can also set up a personal one if you like. Essentially, you regularly deposit funds into the account, and they remain on hand for use with approved medical expenses.
Many of these plans cover all sorts of dental situations. That includes routine office visits, procedures done at a local practice, and even visits to an emergency dental clinic. When considering the merits of any HSA, make sure routine dental, as well as emergency dentistry, is included. If you should have an urgent need to go to an emergency dental office, there will be no worries about how to pay the emergency dentist for services rendered.
Financing Offered by the Local Dentist
It's rare for dentists to offer their own in-house payment plans, but it does still happen. This approach may be used to pay for routine dental care over time or come in handy if you need some sort of emergency dental care.
To find out if this is an option, it pays to have a word with the office manager in advance. You'll find out if the office or clinic does offer financing, what sort of limit applies, and what sort of minimum monthly payments would apply. Remember to ask if the financing does extend to emergencies as well as annual exams, cleanings, and other basic dental services.
Dental emergencies can happen to anyone. If you had an emergency, how would you cover the cost? It's a good idea to have a plan for covering expenses related to routine and emergency care.
Talk with the team at the emergency clinic and find out more about what types of programs they accept in addition to dental insurance. Doing so will help you have a better idea of what options are available. When you find one that fits, make the arrangements and rest easy knowing you have a way to pay for any routine or emergency dental care in Canada that you may need.
Are there any other options for emergency dental care in Canada without insurance that we haven't covered? Share your ideas in the comment section below!