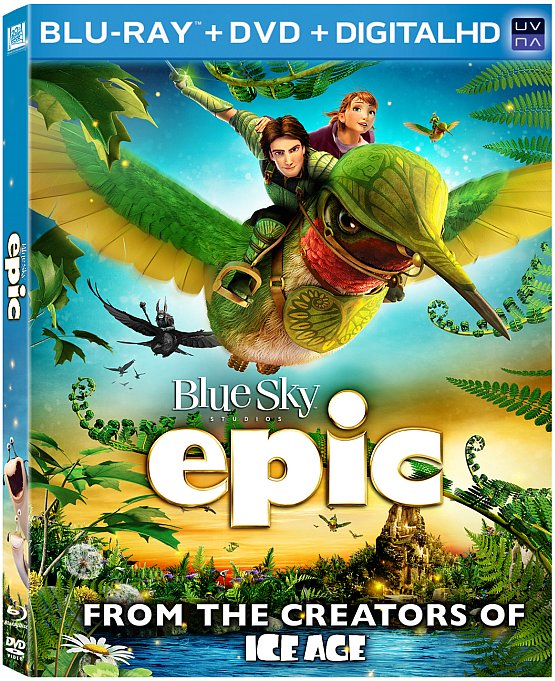 I am a huge fan of the "Ice Age" movies, so when 20th Century Fox Home Entertainment gave me the chance to review the new movie EPIC, by the creators of Ice Age, I was pretty sure I was going to enjoy it.  And enjoy it I did!
"Transported to a magical world, a teenager (Amanda Seyfried) is recruited by a nature spirit, Queen Tara (Beyoncé Knowles), to help the "Leafmen" save their existence – and ours – from evil warriors. The whole family will love this fast-paced thrill-ride, with its astonishing animation and all-star voice cast that includes Colin Farrell, Oscar® Winner Christoph Waltz, and Steven Tyler!"
EPIC lured us in right from the start, the minute we laid eyes on the gorgeous colours that filled our tv screen (see those hummingbirds? Wow!).  Add to these brilliant colours the amazing animation, tie in a great little story, and you've got yourself a movie the whole family can enjoy – EPIC!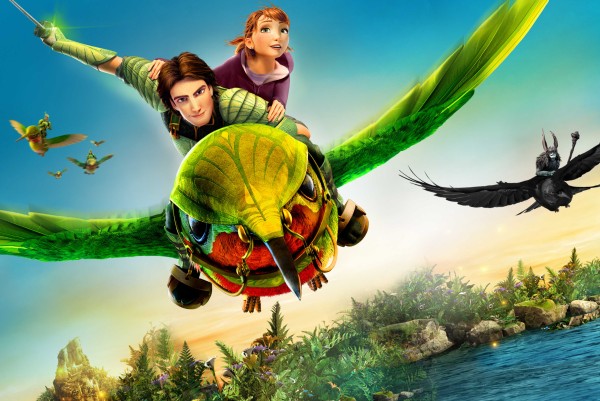 I love animated movies like EPIC that are full of great celebrity voices.  EPIC does not disappoint when it comes to its celebrity line-up.  My hands-down favourite has to be Aerosmith's Steve Tyler and his character, Nim Galuu, the glow worm.  Steve's raspy, rock-n-roll voice is well-suited to Nim's character.  You can't help but smile when the jovial Nim is on-screen.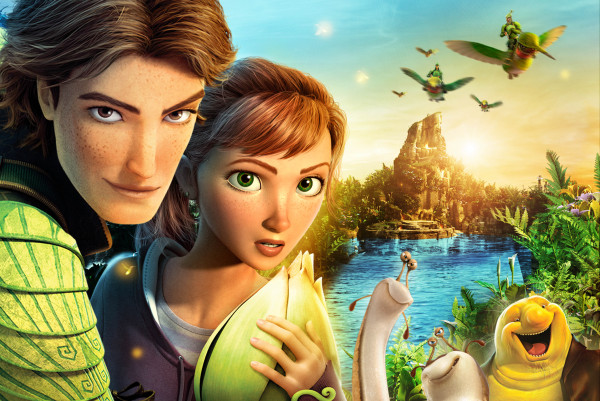 I found EPIC to have more than one stand-out character though.  I loved MK's eccentric scientist father who everyone believes is crazy because he is obsessed with catching the tiny "Leafmen" that they don't think exist…but they do!   I also loved the comic-relief of the pair of slimy critters – Mub the Slug and Grub the Snail.  You can't help but love those two.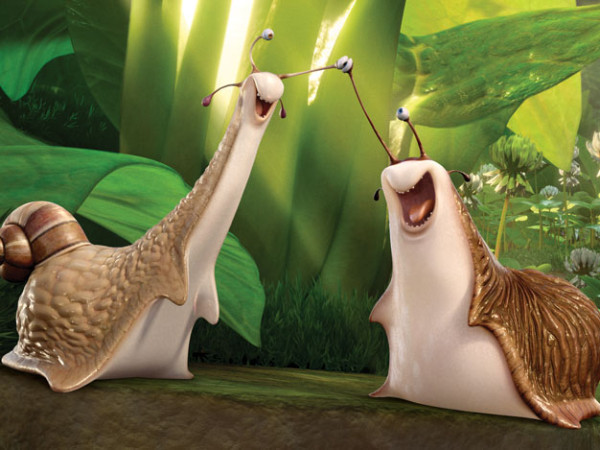 EPIC is a classic good versus evil film where of course, the heroine prevails in the end.  If you enjoy these kinds of animated advertures like I do, EPIC will keep your interest from start to finish.
EPIC is now available on Blu-Ray and DVD, making it a great choice for your kids' Christmas list! For those that just can't get enough of EPIC, the Blu-Ray and DVD come with over 45 minutes of additional special features.  Another nice little added feature is that "every Blu-ray and DVD comes with the Epic Coloring and Storybook Builder app. The app will allow kids to create their own Epic story and share it with family and friends."
Oh yes…and for those of you who are Scrat (Ice Age) fans like me, you'll even get a chance to see some "Scrat Antics".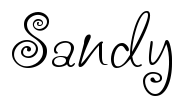 Disclosure:  Canadian Blog House received this Blu-Ray in exchange for a review.  All opinions are our own.