David & Beth Lumbers Photography ~ Exposing One Of Belleville's Best!
Everyone's a photographer, right?
Wrong.
We run around these days with our mobile phones, and our DSLRs, taking hundreds of photos of friends, family, and the world around us. Thanks to our high-tech gadgets, some basic photography skills (that many of us have Googled), and terrific filters, most of us can photograph some pretty phenomenal pictures.
I'm a blogger. I take a lot of photos. So many photos.
Sometimes I end up with a "one-in-a-million" shot. One that even a glossy magazine might wish to feature. But that is rare.
I'm not a professional photographer.
Professional photographers invest hundreds upon thousands of hours learning and perfecting their trade. They know every inch of their camera(s), their lenses, filters, photography software, and all the technical data one must know in order to be able to call themselves a professional photographer.
Professional photographers end up with thousands of those "one-in-a-million" shots.
Despite the fact that our smartphones and DSLRs make photography seem easy, this couldn't be farther from the truth. A great photographer is born from an immense amount of time, knowledge, dedication, and hard work.
I'm a "Faux-tographer"
I've been told I have a good "eye" for space and angles when taking photos, but really, most of it comes down to luck, timing, and my trusty smartphone camera.
Frankly, terms like aperture and saturation, leave me in the darkroom.
For those special times, the times when I want the best photographic memories that only top-notch skills and technology can offer, I turn to professional photographers, like my cousins, David & Beth Lumbers.
David has been involved in photography ever since he was a young child, learning from one of the best in the business, his father, Richard Lumbers, of Richard Lumbers Photography. Richard, together with David's mom, Barbara, worked tirelessly for years, building up a well-respected photography business in the city of Belleville, Ontario. David continued in his father's footsteps, becoming a professional photographer in his own right, and partnering with his wife, Beth, to create David & Beth Lumbers Photography.
There are so many reasons why I think David & Beth Lumbers are great photographers, but I prefer to let their work speak for itself.
Go ahead, take a peek! I think you'll agree.
While I am in no way a photography expert, having a few professional photographers in the family has taught me a thing or two about this profession.
Being a professional photographer has always been hard work. These days, it can be even harder. Here's why: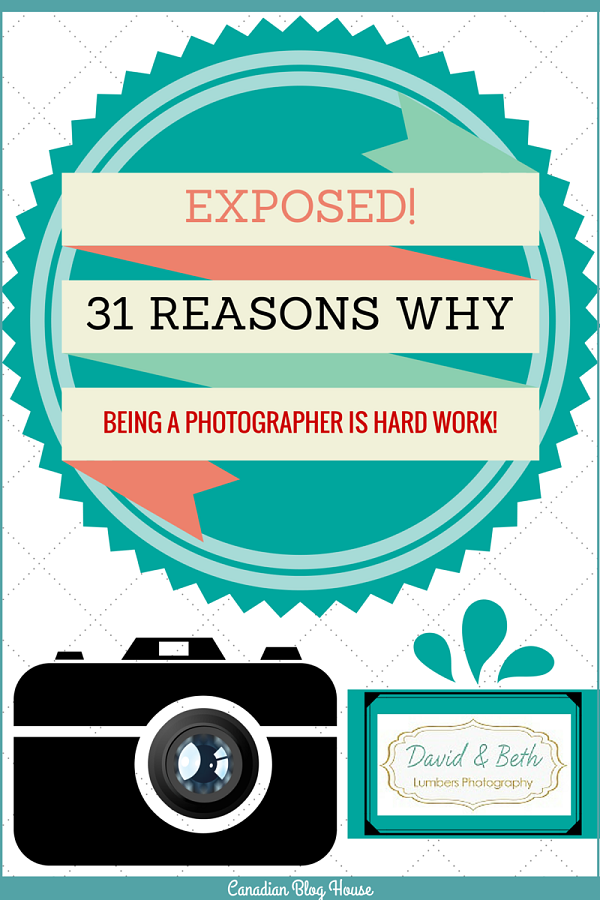 Photographers work. Every. Single. Weekend.
Photographers are expected to have photo props on hand for every conceivable interest or whim their clients may have.
People ask photographers to perform super-human feats by photoshopping 20 pounds off Uncle John's middle, erasing all the baggage from under Aunt Joan's eyes, and making cousin Danny's uni-brow magically disappear from every photo taking during the photo shoot.
People don't listen. They really don't. Telling them to stand still, in one spot, in the way you need, and hold that pose, is pure torture for some. Then, just when the photographer gets all lighting, positioning, clothing and hair just right…somebody moves.
People always know better than a professional photographer. People know the right lighting, the right angle, what camera setting to use. People know it all. Or at least they think they do – and you can be sure they will tell the photographer!
The photographer finally get the kids co-operating, organized, and well-positioned for the cutest shot ever…when Junior announces he must pee…NOW.
Photographers get asked to photo Fifi and Fluffy in all their canine glory, including costumes and props, all the while trying to avoid nips, growls, drool, and other bodily fluids. Mama said her cutie pies always stay perfectly still for photos. Sure.
People ask why photographers charge so much for their photography services, wondering "how hard can it be to point and shoot?".
People ask photographers about their equipment – then brag how their lens is bigger and better.
Photographers watch clients show up for a photo shoot wearing their matching Christmas sweaters. They can't help but have a sinking feeling their photos are going to end up on that website "Awkward Family Photos" one day. This would be the one time they wished they had left the watermark off their photographs.
Photographer's friends and family think it's fun to have a job where all you do is take pictures all day.
When an amateur tells a photographer "your camera takes really good photos" all the photographer can think is…um…what about the the person operating that camera?
People tell photographers that they have excellent editing skills, asking, "can you not just take the photos and give them to me to edit?"
Photographers often smile, or rather, grit their teeth as they try in vain to get at least one beautiful photograph of mommy's little monster…er…princess.
People come crying to photographers, begging for help after Great Uncle Ernie, their free "wedding photographer", made a complete mess of the treasured photos.
People tell photographers they take better photos than photographers do, now that they have the top-of-the-line smartphone.
No matter the location, no matter the lighting, no matter the weather, photographers must be capable of magically fixing any type of environmental problem.
Photographers are often faced with getting numerous drunk wedding guests to all look at the camera – at the same time – without falling over.
Photographers get told that being a photographer is easy. "You take 1000's of photos, you are bound to get some good ones."
Photographers are often asked to explain why all their photos have their beautiful logo on them – and why can't they just remove it so that cousin John can download his favourite wedding photos without that "annoying thing" there.
Random family members, or wedding guests, interfere in their shots. Photographers don't interrupt people at their work, so why do people interrupt photographers?
People in group shots often ask photographers to take the same photo of them with THEIR mobile phones.
Photographers are best advised to take up yoga and strength training. They need these skills. They require plenty of strength and good flexibility, as they bend their body into positions they never thought they could – just to get "that shot".
Despite producing their finest work, people still don't like the photos photographers took of them. People are their own worst critics. Photographers can't take it personally.
Photographers get questions from budding photographers wanting their expertise – WHILE they are at a wedding working on a photo shoot of the bride tossing her bouquet.
Photographers must always be concerned about an epic battle between their equipment and the flashes from people's mobile phones and cameras.
Photographers often find their hard work (their photos) photoshopped and plastered it all over Facebook.
People ask to see photos of themselves immediately after the photographer takes them. As in NOW.
Photographers get asked to provide clients with copies of ALL the photos – even the bad ones. The photographer's inside voice says "What?! Would you ask an author for their draft copies of a book?"
Photographers watch as someone, who just told them that they have taken numerous photography courses, leaves their camera on the auto setting the entire night.
Photographers get asked to recreate some spectacular photographic stunt seen on social media. Never mind the lack of props, different landscape, and complete disregard for anyone's safety.
Be kind to your photographer…and leave the best shots to them!
Are you guilty of any of these?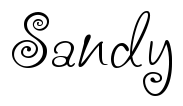 Disclosure: Canadian Blog House did not receive compensation for this post. All opinions are our own.