This post is the result of an invitation to attend the 3 night/2 day #LetsGOMaple event in beautiful Ontario's Lake Country, as guests of  Casino Rama Resort. A special thank you to the organizers of this event, SJ Consulting.
Although I live within easy driving distance of one of Ontario's popular casinos, I've never been inside to play. I've only ventured inside to look around while attending an outdoor event at the casino.
I love playing the slot machines, but I tend to hold on to my money pretty tightly. Casinos don't make a lot of money off of me. I allow myself the pleasure of playing slot machines every once in a while, if I'm on vacation somewhere close to a casino.
Placing My Bets At Casino Rama Casino
So last week when I joined a group of fellow Canadian bloggers at the #LetsGOMaple event in Orillia at Casino Rama Resort, I set aside $50 for "play" money before leaving home. It was an amount I was comfortable taking with me to play the slot machines, and if I lost it all, I could live with that.
While most of the time our group was kept very busy taking part in a number of fabulous experiences at #LetsGOMaple, we did have some free time for a little fun at Ontario's Casino Rama casino during the evenings.
The last evening we were at Casino Rama Resort, I headed down to the casino, and met up with a few of my fellow bloggers.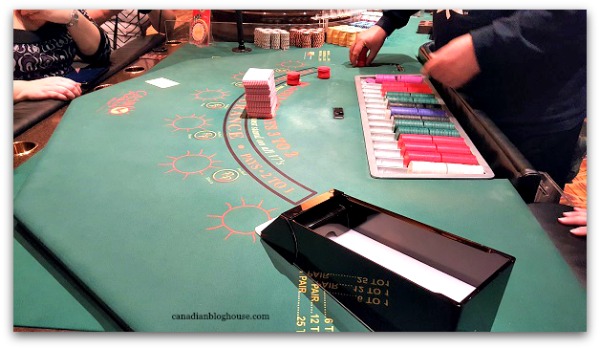 Playing the slot machines isn't exactly a group activity. It's more of a solo adventure since everyone has their own favourite type of machines, and their own idea of which machines they consider "lucky".
My lucky machine happened to be one called (I think!) "Lucky 7's".
And lucky it was…for about two hours. My $50 allowed me a full two hours of playtime as my winnings went up and down with every pull of the handle. Yes, my slot machine had one of those "old-fashioned" handles!
At one point I was $48 above my original $50. As "they" say, I should have quit while I was ahead!
The problem was, I was ahead in the first 10 minutes of playing, and I wasn't about to venture back to my room yet and go to bed.
So I continued on.
Would you mind if I inserted my card into your slot?
I ran into my blogging friends from time-to-time over the course of the 2 hours I played, however, I spent most of that time on my own.
Until a fellow slot player sat down beside me and asked me if I was winning.
"Unfortunately, no." I muttered to him as I was playing with my remaining $35 credit.
My new friend immediately picked up on the fact that I had forgotten to use my Casino Rama player's card while playing this slot machine. Yes, I had forgotten it up in my room and didn't bother to go back for it.
So with that, this fellow says to me "Would you mind if I inserted my card into your slot?"
Whaaaaaaaat?!!
Good thing I was sitting inside a casino in front of a slot machine, or I would have thought my new friend was being just a wee bit forward!
Of course, I said yes (ha!), and continued on playing. I'm not sure what my $35 did for him but, hey, I was happy to help out a fellow slots player.
Truthfully, I was hoping for a little good karma with this act of kindness but, alas, it was not meant to be.
In the end, I lost the $48 and my original $50, and that was it. I walked away.
And this is where things get serious.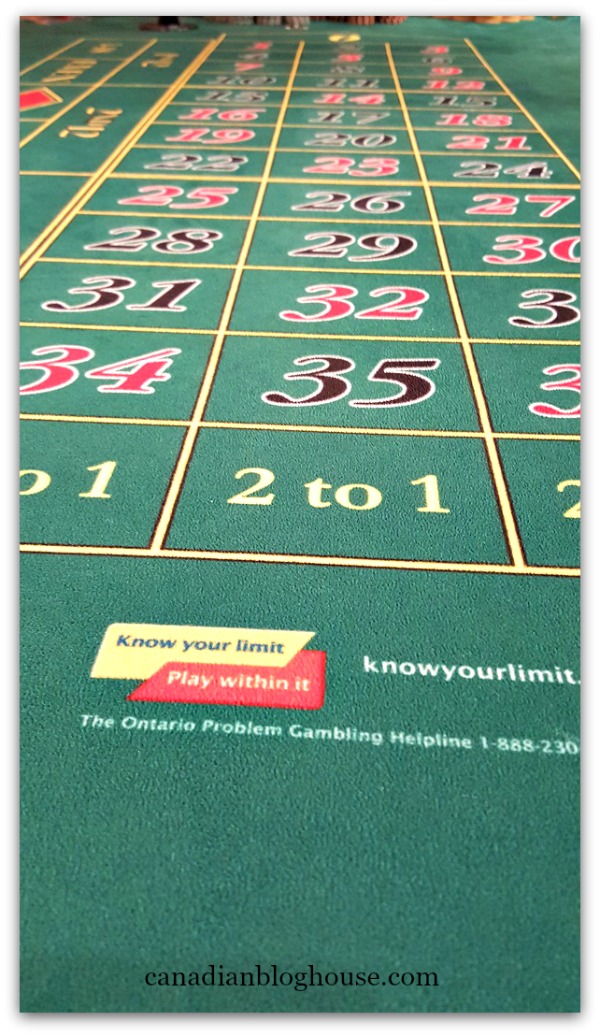 Unfortunately, there are many people out there who love to play the slots (and table games)…a little too much.
Some people play and they just cannot stop. They can't set a limit like I did, and then walk away when they have spent that limit.
As much as I had fun while at Ontario's Casino Rama casino, I'm not kidding myself. I know there are people out there with serious gambling problems.
That's why one of my favourite things about my time at Casino Rama Resort, was our behind-the-scenes tour they gave us the first afternoon we arrived.
Not only was it fascinating but, I learned just how committed Casino Rama Resort is to responsible gaming.
Gaming at Ontario's Casino Rama casino (or any other casino for that matter) should be fun, however, when it becomes a problem, there is help.
Casino Rama, as part of the Ontario Lottery and Gaming's "RG Code of Conduct" on Responsible Gaming, offers the Casino Rama Resort Responsible Gaming Pledge. This pledge "aims to reduce the risk of problem gambling by encouraging healthy, balanced and recreational play, and to direct those who have concerns with their own, or someone else's gambling behaviour, to available resources."
Something I did not know about Ontario's Casino Rama casino, is that they offer a Responsible Gaming Resource Centre for those that reach out for help with problem gambling. This resource centre is open 11AM-2AM daily.
I learned some other fascinating facts while on our Casino Rama tour, including some myths about casinos…
Fascinating Facts About Ontario's Casino Rama Casino
Casino Rama does NOT pump oxygen into the air to keep players alert (nor do they believe any other casino does).
Like many casinos, Casino Rama no longer deals in coins, only paper tickets. Only problem with this? Players miss the sound of the clinking coins when they win! The casino is currently "considering" bring coins back.
Some staff members at Casino Rama are so well-trained to handle health emergencies that they are considered only "one level" below a paramedic.
In an effort to keep the interest of the "Playstation generation", casinos like Casino Rama have had to rethink gaming options. This is where community gaming comes from. Players who enjoy playing as part of a community will find gaming options such as progressive slots, where many people play as a group for an "increasing" jackpot.
The longer you play a certain slot machine does NOT give you a higher chance of winning a jackpot from that machine.
Did you know? TVs are "time-stamped" at Ontario's Casino Rama casino to help stop players from losing track of time.
Cameras are watching your every move at Casino Rama. No, they cannot see inside your pockets but, they can see just about everything else – from every angle!
Speaking of cameras, do not take photos with your mobile phones while on the casino floor. Photos are prohibited. The only photos we were permitted to take while in the casino, were photos of the table during our table gaming lessons. My friend blogger friend Jenn noted to me that the reason we were allowed to take pictures during our lesson was that it wasn't live gaming – no actual money was being spent. Makes sense!
Not sure how to play table games like Blackjack or Roulette? No problem! Let Player Services at Casino Rama know this, and they will be happy to set you up with a free "learn-to-play" session. Just don't request a session at a time like on a Saturday night when the casino is at its busiest – or they may not be able to accommodate you.
An interesting fact: The largest casino jackpot in Canadian history, at 8.9 million dollars, was won at Casino Rama! It was won by an older couple who were regular Casino Rama customers. They won on a Megabucks Progressive Machine.
Casino Rama never closes. Even during the "great blackout" in Ontario in 2003, thanks to their generators, Casino Rama stayed open to help assist area hospitals with electricity needs.
If you feel you have a gambling problem you may register for OLG's Self-Exclusion Program. Casino's take this program very seriously. Through the help of facial recognition technology, anyone registered for this program who attempts to enter a casino, will be stopped, escorted off the property, and possibly charged with trespassing. This program is completely voluntary, and no one can be forced to sign up for it.
Do you know any interesting facts about Casino Rama, or myths about casinos? We'd love to hear them!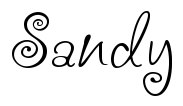 ***To learn more about how gambling works, gambling resources, or for help with problem gambling, please consult OLG's Playsmart.ca website.