An all-new Food Network Star is back for its 10th season this coming June! Beginning June 1st, this long-running program on the Food Network channel features 12 new contenders all vying for the title of Food Network Star and the chance to host their very own Food Network show. Shot in Los Angeles, Las Vegas and New York, Food Network Star season ten kicks off with a one-hour premiere on 

Sunday, June 1st at 9pm ET

/PT, and the winner will be named in the season finale on 

Sunday, August 10th at 9pm ET

/PT. 
Culinary icons, 
Alton Brown, Giada De Laurentiis and Bobby Flay are on the hunt to discover the next promising face in food television.  Not only do contenders need to show off their culinary chops, they need to be able to show that they've got what it takes when it comes to the other necessary talents of a food television host – personality, charisma and on-camera skills.  They may be great in the kitchen but, can they handle the heat of hosting their own show on the Food Network?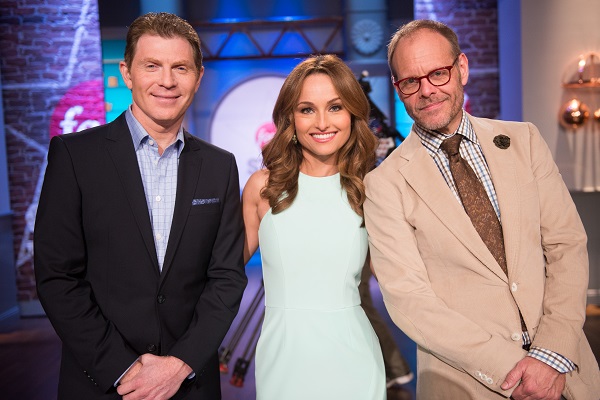 This season's up-and-coming culinary talents include:
 Luca Della Casa (San Antonio); Emma Frisch (Ithaca, NY); Nicole Gaffney (Atlantic City, NJ); Loreal Gavin (Indianapolis); Chris Kyler (Stafford, VA); Kenny Lao (New York); Christopher Lynch (New Orleans); Lenny McNab (Debeque, CO); Aryen Moore-Alston (Memphis); Sarah Penrod (League City, TX); Reuben Ruiz (Miami) and Donna Sonkin Shaw (New York).  
This group is being touted as "one of the strongest groups of finalists yet". 
Upcoming episodes feature a Cutthroat Kitchen competition, viral video challenge from YouTube Space LA, visit to Knott's Berry Farm, Las Vegas buffet and pool party-themed challenges,  and an on-camera appearance on Rachael Ray. Guest stars include Food Network personalities Alex Guarnaschelli, Robert Irvine, Jet Tila and Rachael Ray. For any foodie fan, that's a celebrity feast of epic proportions!
Because I love trivia…here's a little bit of interesting information I learned about the hosts of Food Network Star Season 10:
Alton Brown:  Alton discovered in college that girls who would normally say "no" to dates with him, would say "yes" if Alton suggested he would cook for them.  After all, women love a man who can cook, right ladies? Oh yes…Alton is also a bow tie fanatic!
Giada De Laurentiis:  Giada is the granddaughter of Italian film producer Dino De Laurentiis.  In 2010, Giada partnered with Target to launch her own exclusive line of cookware.
Bobby Flay:  Bobby's interest in cooking began at age 17 when he started working at the restaurant in which his father was a partner.  His father's partner was so impressed with Bobby's natural culinary talents, that he paid Bobby's tuition to The French Culinary Institute.
Fans of web series, Star Salvation, will be happy to know that this program 
returns for a second outing on Sunday, June 1st,  and goes live just after Star's east coast airing.  This six-episode web-only culinary contest gives eliminated finalists a chance to re-enter the competition.  In a nod to the show's tenth season, two fan favorites from past seasons return in the premiere Salvation challenge to battle the first eliminated finalist. The winner will re-enter Food Network Star on Sunday, July 1.
For more Food Network Star, fans can visit FoodNetwork.com/Star all season long for exclusive interviews, video, blogs, behind-the-scenes footage, photo galleries and more. Fans can also connect with each other and the show's stars on Facebook at Facebook.com/FoodNetwork and on Twitter with the hashtag #FoodNetworkStar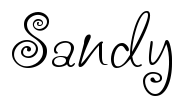 Disclosure:  Canadian Blog House received compensation for this post.  All opinions are our own.