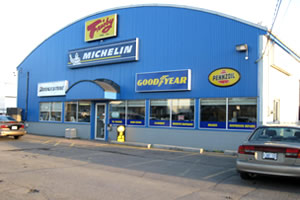 Photo Courtesy Of Frisby Tire
Frisby Tire is a well-known Ottawa automotive business that prides itself on "looking after our customers and ensuring that they get top-quality service from us."
I had the pleasure of experiencing this top-quality service when I visited Frisby Tire, on Queensdale Avenue in Ottawa, to have my brand new Sailun Ice Blazer tires installed.
You see, I was recently selected by PTPA and Sailun Tires to be a Sailun Tire Ambassador.  Since Frisby Tire is an authorized dealer for Sailun Tires in the Ottawa area, I was asked to book an appointment to have my Sailun Ice Blazer tires installed by them.
It was NOT a requirement for me to write a blog post about Frisby Tire but, I was so impressed with the management and staff at Frisby Tire (Queensdale Ave.), I just had to share my thoughts.
Before you pass judgement, yes, Manager Tim Lethbridge and his staff knew I was a Blogger about to do a review on Sailun Tires.  So while they could have been on their "best behaviour" for me, what they didn't know was that I was watching their interactions with other customers the whole time I was waiting for my car.
Tim appears to run a tight, well-orchestrated "ship".  All staff were working hard, while at the same time having fun.  Yes.  Fun!  Tim ran around the shop with a constant smile on his face, laughing and joking with both staff and customers.  Everyone appeared to be at ease, giving the shop a very inviting atmosphere. Tim is a very friendly, warm person, who made me feel comfortable the minute I met him.  Watching his interactions with his customers, it's apparent Tim makes his customers feel this same way.
Numerous customers came through the doors while I was there.  All were greeted promptly, and most knew Tim and his staff by name – and vice versa.  I got the feeling that this was a real "neighbourhood" shop.  I overheard a couple of customers speak about having been custmoers of this Frisby Tire shop "for years". That says a lot.
Here are the highlights of my visit to Frisby Tire on Queensdale Avenue in Ottawa:
I was greeted promptly by friendly staff (before they knew who I was).
I was introducted to Tim, the Manager, who was already prepared to start my tire installation even though I was 15 minutes early arriving.
I noticed Frisby Tire does oil changes.  I asked if they could fit me in for an oil change that morning. I was told that would be no problem.  My oil change was completed with my tire installation. Fantastic.
I was invited to take a seat in their clean and comfortable waiting area.  They advised me that there was a Tim Horton's just a short walk away, if I felt like a coffee.
I noticed the lack of any harsh "automotive" smell in the waiting area.
Waiting area had a washroom, vending machine, newspapers, magazines, a television, and….(important to a Blogger) free WiFi!
All interactions with other customers were extremely pleasant and friendly.  All staff walked around smiling and looking happy doing their jobs.
Great Timing.  Tim had advised me that the work on my car would take 1 1/2 hours.  It was completed and I was leaving the shop after 1 hour 15 minutes.
Staff took the time to explain to me that my existing summer tires were pretty worn.  They pointed out a problem with one of my tires, and recommended I get new tires in the spring.  Not what I wanted to hear, but glad they pointed that out to me.
Kudos to Tim Lethbridge and his staff at Frisby Tire for the great customer service they provided, and for the great job they did installing my Sailun Ice Blazer tires!
Looking for new tires or maintenance for your family or commercial vehicle?  Be sure to pay a visit to see Tim and his staff at Frisby Tire on Queensdale Avenue…and tell them Sandy from Canadian Blog House sent you!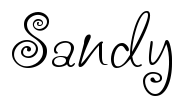 Disclosure:  Canadian Blog House did not receive compensation for this post.  All opinions are my own.