Snappy Towels – The All-in-One Fun Towel!
The tag line from the Snappy Towels website couldn't say it better. A Snappy Towel is most definitely a FUN towel.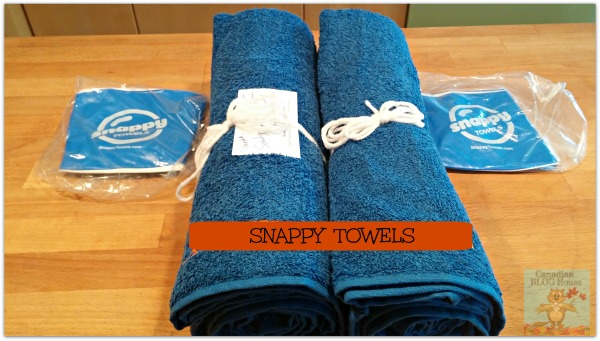 Just ask X-Man, and his friend Dee, who spent a hot and sunny afternoon at a Ottawa beach last week using their brand new Snappy Towels. From playing the part of a Super Hero (surely you must have heard of "Towel Man" before?), to wearing a "poncho", to creating their own "one-person tent", X-Man and Dee had a great time playing (yes, I said playing) with their towels.
Until I got out my phone to take some photos.
Apparently 9-year-old boys aren't that interested in staying still long enough for me to capture all their Snappy Towel creations, unless of course it's snack time (see photo below). The few shots I did get of the boys and their Snappy Towel creations in action were less than stellar photos. Oh well, all that really matters is that they loved their Snappy Towels, right?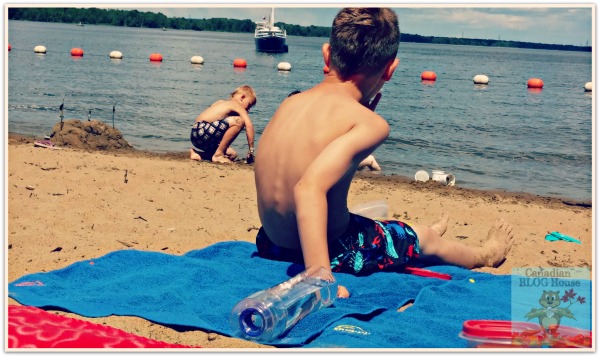 So who are Snappy Towels?
"Snappy Towels was born out of my family's love of the beach and two young kids with big imaginations. Everyone, at some point in life, has turned a towel into a cape, hood, fort, shield, robe, gown, etc. as part of a playtime adventure. Snappy Towels takes it one step further and provides an easy, quick way to turn an ordinary beach or bath towel into a great toy. With so many combinations of colors, fonts and personalized embroidered names, each towel is unique and makes a great one-of-a-kind gift." ~ Dan Wood ~ Founder, Snappy Towels

To the boys, one of the best things about their Snappy Towels is that they could snap them together and make one big beach blanket on the beach. They loved stretching out on their towels together, giggling with delight at the fact that they were "attached" together.
Of course, the other feature of their Snappy Towels that they loved was the fact that each one came personalized with their name on it. Needless to say, this one thing made Snappy Towels a big hit. Kids love nothing more than seeing their name on things.
Personally, I was more concerned about the quality, durability, and absorbability. Sure the towels look terrific, come in 3 different colours, and can be personalized, but can they stand up to rough use by two nine-year-olds? It appears as though they can!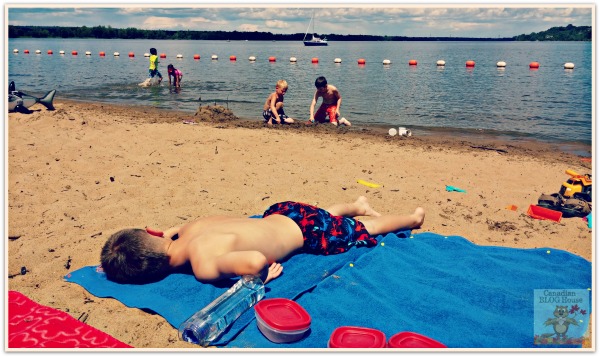 After one visit to the beach, both towels came home looking pretty rough. They had been laid upon, stepped on, and mashed into the sand all afternoon. They were wet, full of bits and pieces of leaves and twigs, and of course sand, by the time we left the beach. A quick shake, and a wash in the washing machine, and X-Man's Snappy Towel was as good as new again.
The seams on our Snappy Towels appear to be very durable, and the personalized letters are professionally stitched. The towels feel like they are made from a quality cotton, and are light-weight without being flimsy, or too heavy. Towels proved to be absorbent when X-Man and Dee were drying off after playing in the water.
More than just their towels, I like Snappy Towels for a couple of other reasons. I LOVE that they are a Canadian company, and that they are a family owned business.
My love for Snappy Towels doesn't stop there. Looking to raise funds for your school, camp, charity or other organization? Snappy Towels Fundraising Program can help you raise additional money for your cause – for FREE! Snappy Towels even have FREE shipping if you order 2 or more Snappy Towels at the same time! Speaking of shipping, our Snappy Towels arrived within a couple of days of ordering them. We were provided with an email confirmation to confirm our order, and then another email with a tracking number when the towels were shipped. A very easy ordering and shipping process!
For a limited time, you'll also get a Snappy Towels beach ball included with every order – more fun for the pool or beach!
For more information on Snappy Towels, visit the Snappy Towels website and be sure to follow Snappy Towels on Facebook for all the latest Snappy news and information!
The great folks at Snappy Towels want you to see how much fun your child can have with a Snappy Towel. They are offering up one Personalized Snappy Towel to one lucky Canadian Blog House reader!
Here's how you can enter to WIN: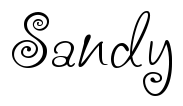 Disclosure: Canadian Blog House was provided with the above products in exchange for this review. All opinions are our own.