Canadian Blog House is participating in the Fujifilm FinePix XP120 campaign managed by SJ Consulting. We received compensation in exchange for our participation in this campaign. The opinions on this blog are our own.
Canada's 150th birthday is a big deal to me. You may have noticed that if you've been following my Canada 150 posts for the last few months.
Not only is it a special birthday for our country, 2017 is a special year for me as it's the year I turn 50. I was a Centennial baby, so I came into this world the year Canada was having its last big birthday bash.
Special occasions, like Canada 150, help to create special memories. Whether you are capturing those special memories in photos, or on video, there's no better way to capture them than with a phenomenal camera like the Fujifilm FinePix XP120.
This past weekend, we kicked off our own #Canada150 summer celebrations with an all-day road trip through scenic south-western Quebec. This gorgeous area of "La Belle Province", in the Outaouais region, is made for a great Canadian road trip!
With stunning vistas around every curve in the road, it was a picture-perfect location to put our new Fujifilm FinePix XP120 to the test!
Our drive took us through such beautiful scenery. From rolling pastures filled with cows, sheep, and horses, to rocky outcrops, tree-covered mountains, lush river valleys, and quaint small towns. We saw it all during our 12-hour road trip.
As with any great road trip though, it was not without a few bumps in the road.
In my case, I prefer to call those bumps, pot holes. But more on that later.
Our Quebec road trip took us from Ottawa, northwest to Fort Coulonge, northeast to Danford Lake, south to Wakefield, and finally, south to Gatineau Provincial Park.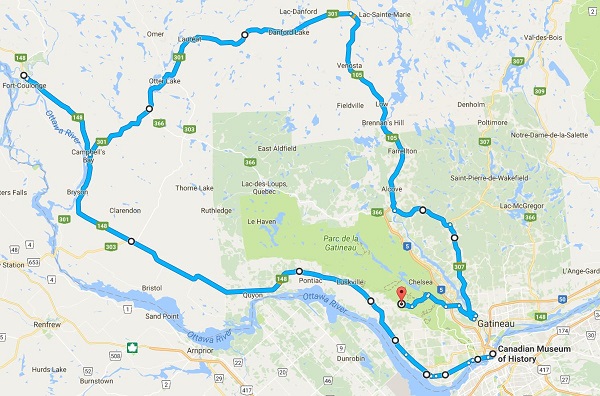 I had never been north of Luskville on the 148. Our first destination, Chutes Coulonge Park, in Fort Coulonge, was a place we had been wanting to visit for quite a while now. We were headed there to seek out the magnificent waterfalls and canyon we had so often heard about. I was certain I was going to capture some stellar photos at Fort Coulonge on our new FujiFilm FinePix XP120!
Unfortunately, the army of black flies that invaded every inch of our exposed skin and scalp, had other plans for us. We would not be entering Chutes Coulonge Park this time, thanks to these tiny black beasts! We had only walked 50 feet before we retreated back to our vehicle.
The fact that I had forgotten to pack the bug repellent was really a moot point. No amount of bug repellent would have helped us that day. Those tiny black beasts were voracious!
On to our next stop…the Paugan Dam, in Low, Quebec.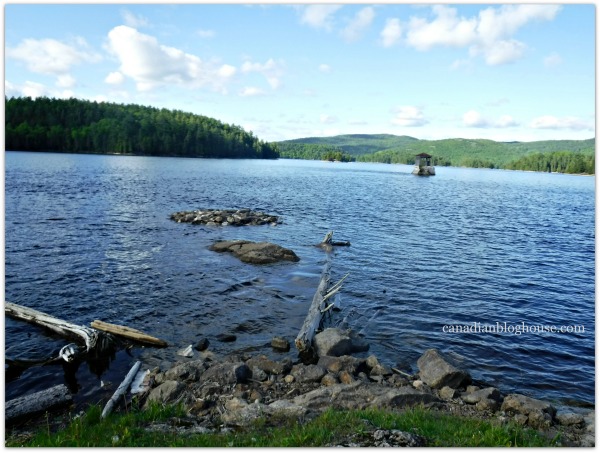 The Paugan Dam is a road trip stop that you can easily miss if you blink as you pass the sign on Highway 105.
As I looked out over the dam reservoir, it was time to get out my Fujifilm FinePix XP120. With the blue lake, blue sky, and rolling green hills, this scenery was made for taking photos.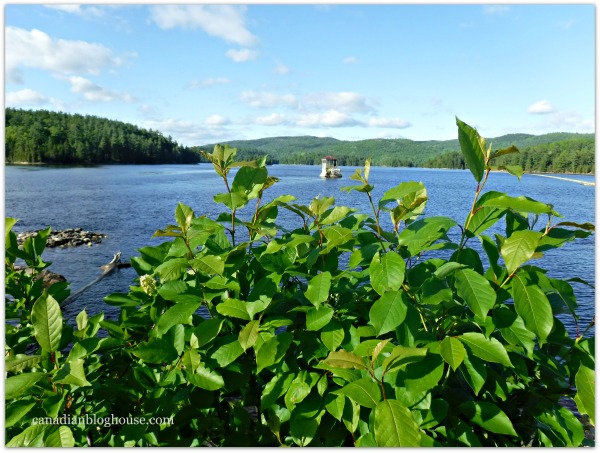 I had not had the chance to play around much with our new camera before hitting the road, so I took many of my photos, like the ones above, with the Scene Recognition shooting mode (which helps to select optimum camera settings for you).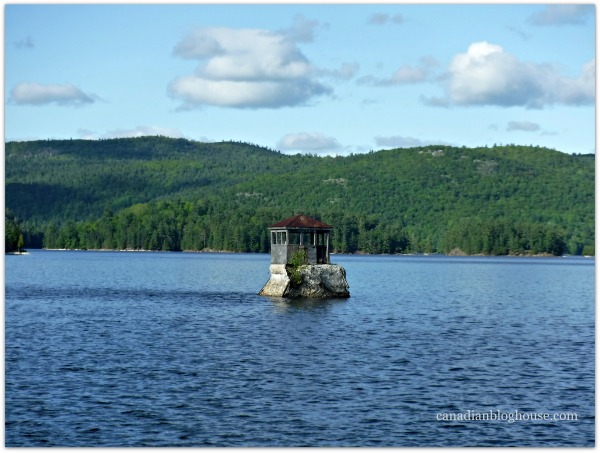 Wanting to get a better look at that cute little building, out in the middle of the lake on the tiny island, I used the digital zoom lens to get up close and personal, and the resulting photo is spectacular. So clear and crisp, I love how the island appears to "pop" out of the lake.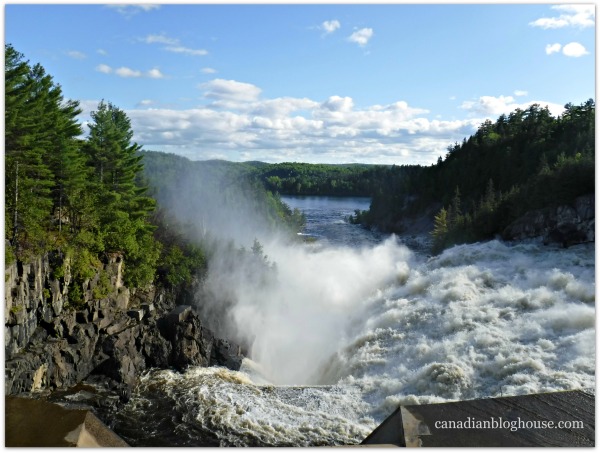 As beautiful as the reservoir was, nothing would prepare me for the sight we were about to witness – the fury of the Paugan Dam!
I quickly switched to the Landscape shooting mode to capture our first photo of the rushing waters (above).
We were so in awe of the power of the Paugan Dam, we just had to share a video with you.
Watch as I walk over the Paugan Dam using the video recording mode for the first time…from a dizzying height!
The scenery, and the power of the water, was just so mesmerizing.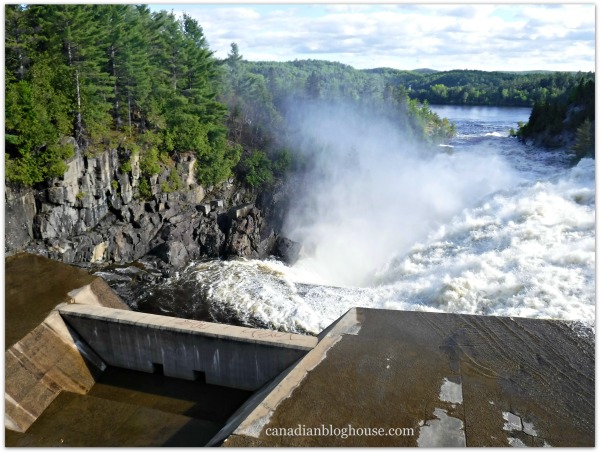 The Motion Panorama 360 shooting mode was made for scenery like this…don't you agree?

I love the following shot, as it reminds me of the roar of the water you hear from the top of the Paugan Dam.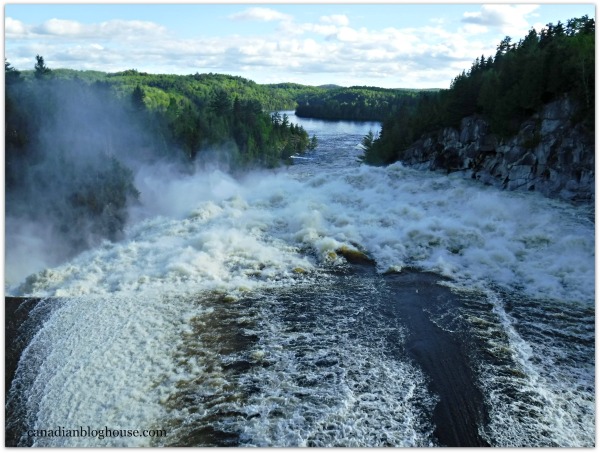 See and hear it for yourself!
I could have stood on the top of the Paugan Dam for hours. It was one of the most amazing sights I have ever seen.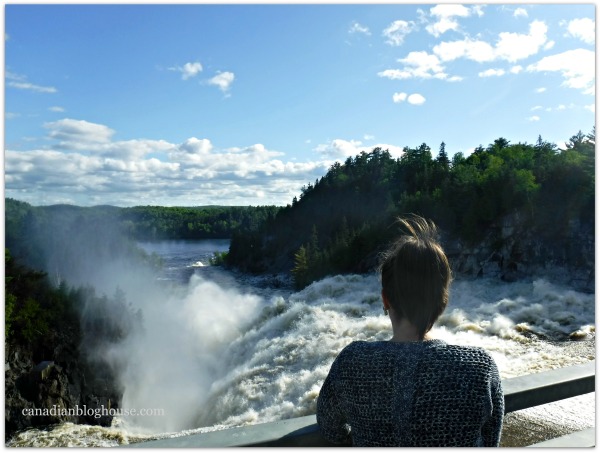 Visiting the Paugan Dam gave us a whole new respect for the power of fast-moving water. What amazed us the most is, despite the incredible amount of water you see rushing from the dam, the gates of the dam were not open wide. Just imagine if they were.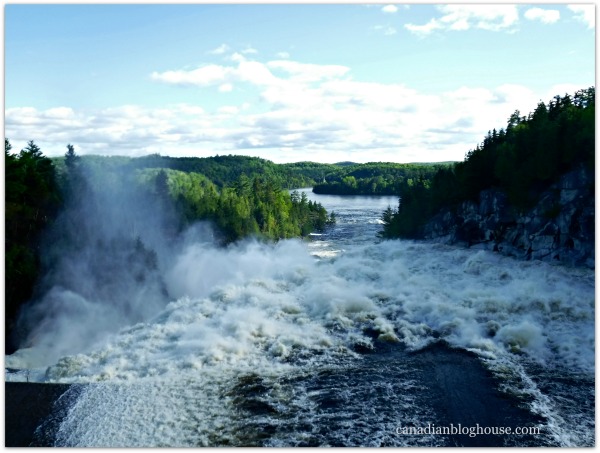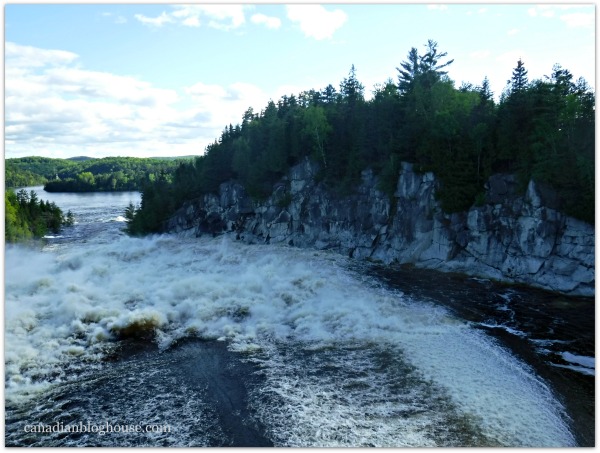 You can drive across the Paugan Dam in your vehicle. The dam is used by residents and visitors as a crossing point to get from one side of the Gatineau River to the other.
It is for this reason that, while enjoying the view from the Paugan Dam, you must always keep your eyes peeled for vehicles. Visitors can quickly duck into the small openings off to the side to allow for vehicles to pass.
During our visit, the Sûreté du Québec stopped by while on patrol, rolled down their window, smiled, and asked us if we were planning to jump off the dam and into the water.
Not a chance, officer!
We all chuckled, they waved, and went on their way.
We said goodbye to the Paugan Dam and headed on down the 105…to the beautiful town of Wakefield, Quebec, located on the Gatineau River.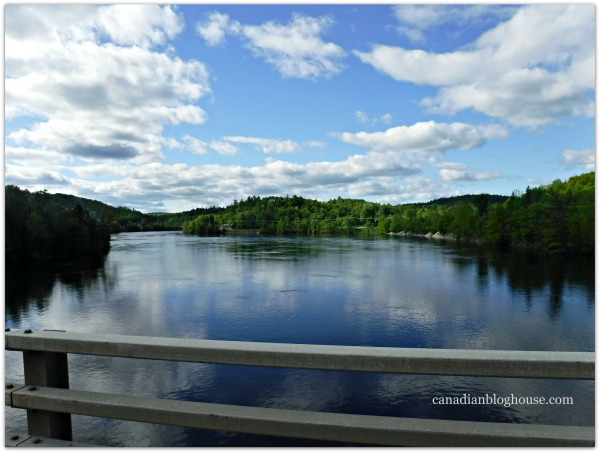 A stop in Wakefield isn't complete without a visit to the wooden covered bridge that crosses the Gatineau River. While it isn't the original bridge (that one was destroyed by fire in 1984), it's a beautiful structure, and a walk over this covered bridge is a must.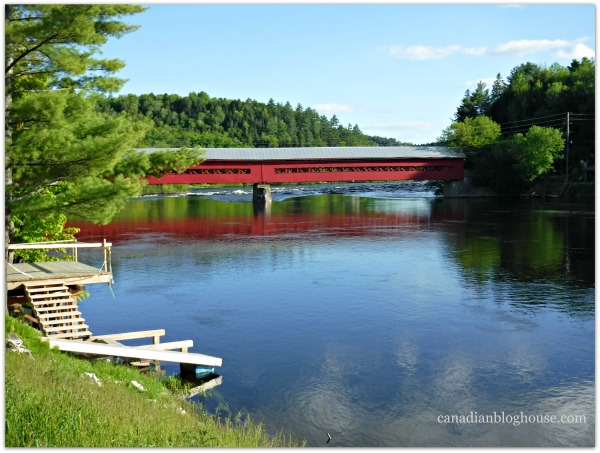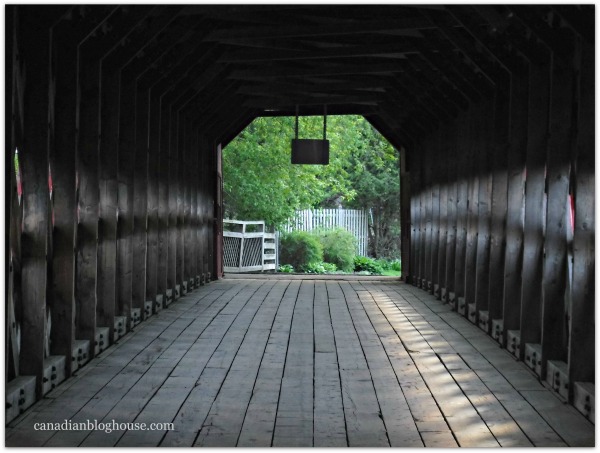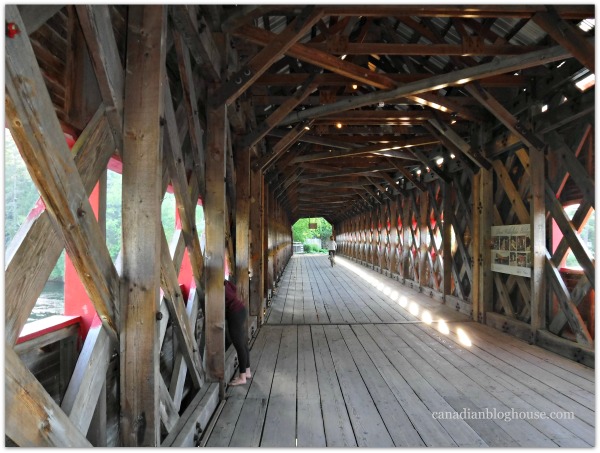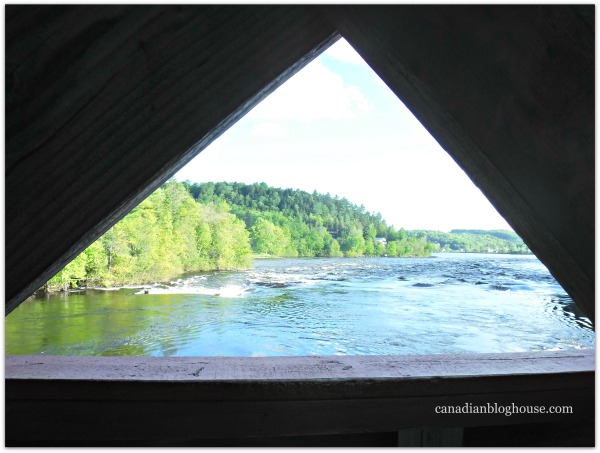 During our visit to the Wakefield bridge, we spotted this gentleman on a paddle board, paddling his way along the calm waters of the Gatineau River.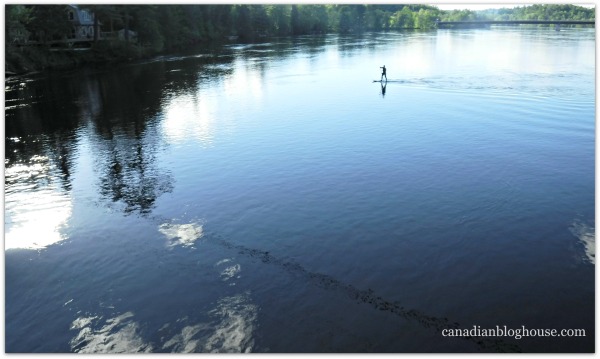 But wait…look what's on the other side of the covered bridge…rapids!
Oh oh! Someone's going down!
Time to hit record on the Fujifilm FinePix XP120!
There were endless vistas of beautiful farm land along our route.
Doesn't this view just make you want to go explore what's up around the bend of this country driveway?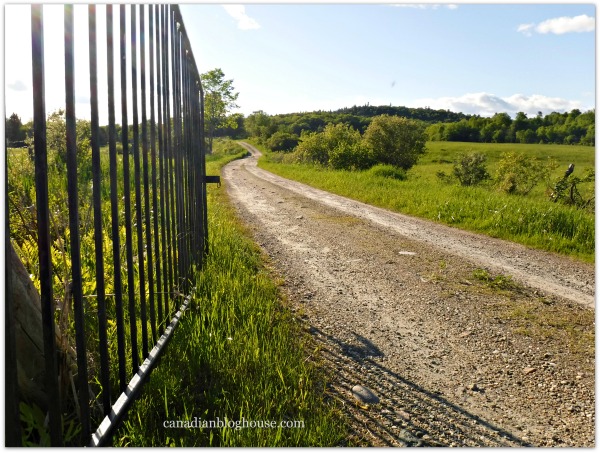 It was back to Scene Recognition mode for this beautiful scene…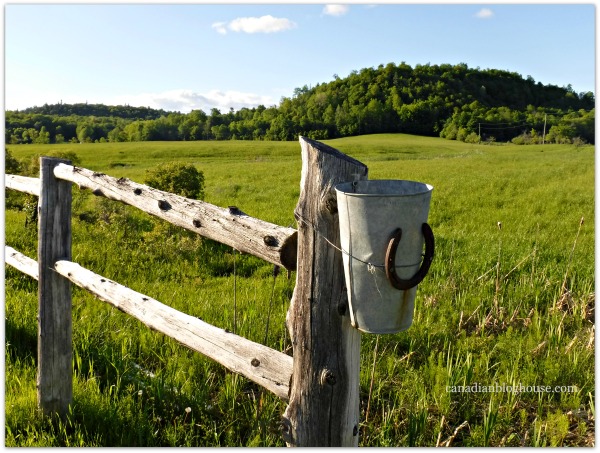 The sun was starting to slowly set in the west, so back in the truck we jumped and headed south towards our final stop – Gatineau Provincial Park.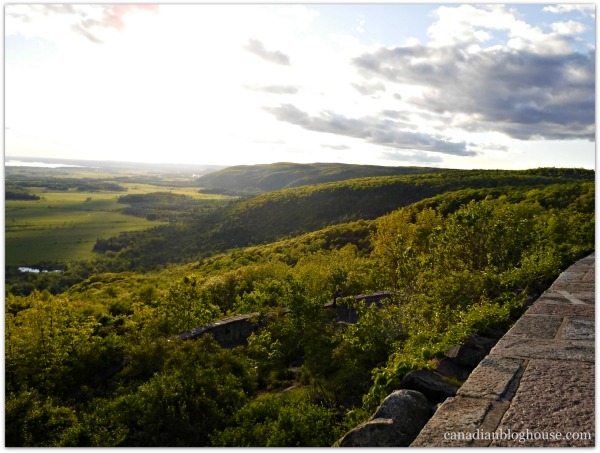 What better way to end a great Canadian road trip than with a view like this one!
Time for the Motion Panorama 360 shooting mode again…

Although there was a haze over the Ottawa Valley that evening (and not just from atmospheric conditions – those pesky black flies were out in full force again!), this was the perfect spot to test out the digital zoom. Simply amazing!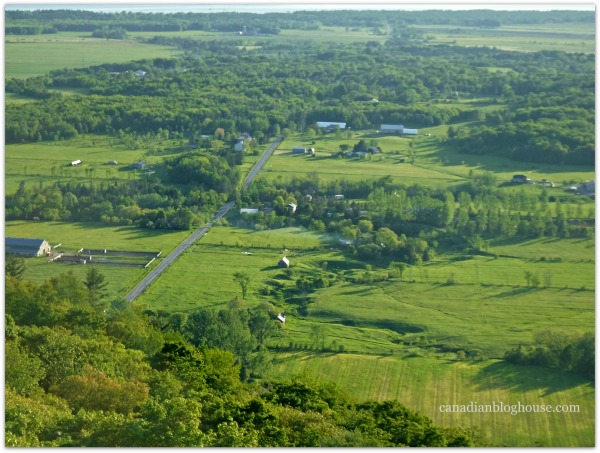 Can you see the City of Ottawa WAY over there in the distance? Those little white specks on the horizon are buildings!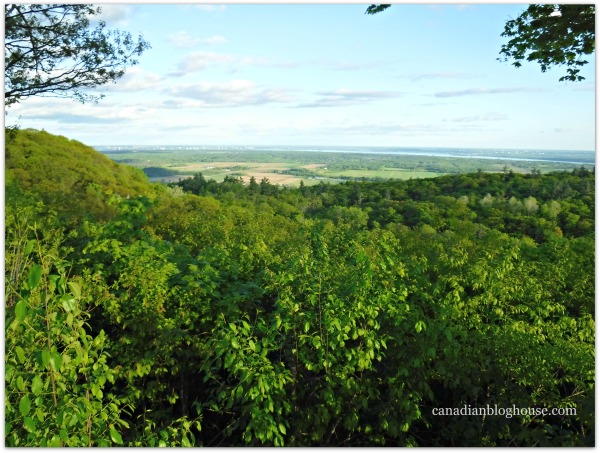 Here are those same white buildings…using the digital zoom!
After 12 hours, and with the sun setting quickly over the Gatineau hills, our great Canadian road trip was over.
But my fun with the Fujifilm FinePix XP120 wasn't.
Out to the backyard I went…to test out the Flower shooting mode.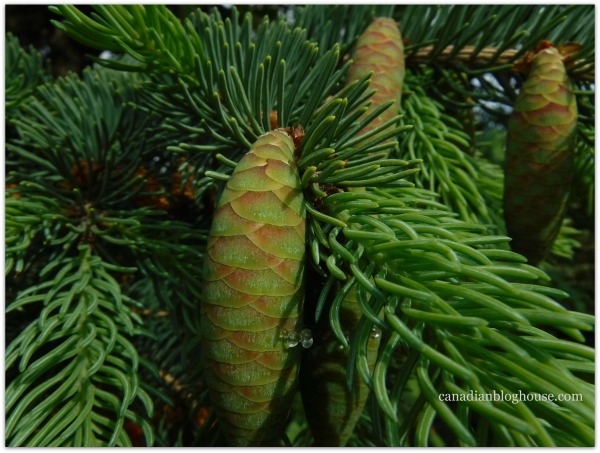 Look at the detail in the pine cone and needles. Can you see the drops of sap?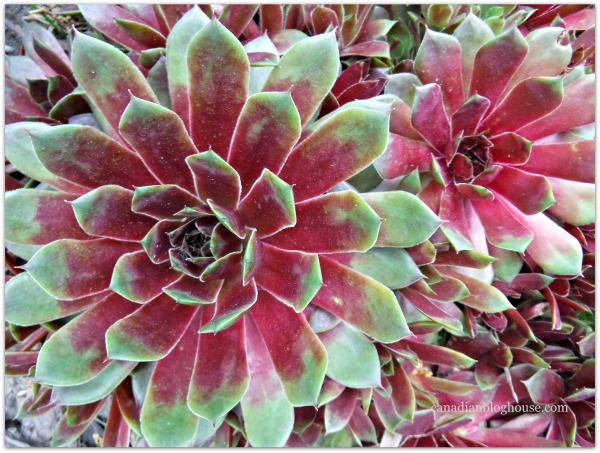 And last, but not least, I tested out the Cinemagraph mode. I am still in need of practice with this shooting mode but…you get the picture!
What a fantastic Canada 150 road trip that was! Full of special memories, all captured with our new Fujifilm FinePix XP120.
Well, all captured…but not all saved.
As I alluded to at the beginning of this article, this road trip was not without its "pot holes".
After taking DOZENS of photos and videos on this road trip, it was around 5:15pm when I shot one last video. A video which I decided I did not want to keep.
And so…I did something I NEVER do. I decided to delete this video on the spot.
Except…I deleted EVERY photo and video I had just taken that day.
EVERY. SINGLE. ONE.
I had erased ALL THE (Paugan) DAM PHOTOS – literally! 
I thought I was going to cry. The look of horror on my partner's face was priceless.
Too bad I didn't capture it with the Fujifilm FinePix XP120!
As I sat distraught in the passenger seat, head in hands, in shock, and ready to burst into tears, my partner jumped into action.
We still had a few hours of daylight left so, he turned the truck around…and headed back up the 105 to both the Paugan Dam, and the Wakefield Covered Bridge!
He saved the day. Now that's what I call love.
The moral of this story? Don't click on "all frames" thinking you are simply deleting all frames of one video. Deleting "all frames" deletes every single photo and video from your camera! I'm used to deleting "files" and not "frames". Doh!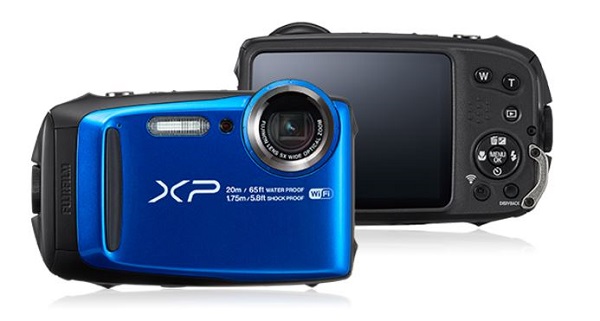 Speaking of love…here's a recap of what features we LOVED on our new Fujifilm FinePix XP120:
Shooting Modes – SO many versatile shooting modes – our faves included Cinemagraph mode, Interval Shooting mode (time-lapse), and the Advanced Filter mode.
Size – The XP120 is a powerhouse of a camera – all built into a compact, easy-to-handle case.
LCD Monitor – The Large 3-inch 920K-dot LCD monitor makes for easy viewing of the scene you are photographing.
Waterproof/Shockproof/Dustproof/Freezeproof – This is a camera you can take ANYWHERE! For someone like me who can be a little rough on her gadgets, this is a terrific feature.
WiFi – With the Fujifilm App you can easily share your photos from your XP120 to your smartphone so that you can instantly share with friends and family via email or social media.
Ease Of Use – This camera is super easy to use. Even while viewing photos and videos on the phone, a quick push of a button puts it right back into photo-ready mode, ready for your next shot!
Colour – We love our "Blue" XP120, however, this camera comes in 4 fab colours.
The Fuji Name – The folks at Fujifilm have been around a long time. I've used Fuji products since I was a kid. Fujifilm is a long-time manufacturer of top quality photography equipment.
Now here's the super exciting part for YOU!
A chance to "Share an Original"! The great folks at Fujifilm are giving one lucky Canadian Blog House reader the chance to WIN an Instax Mini 70 limited edition Canadian themed/engraved camera + 1 pack of Canadian themed film (valued at $183.94 CAD). Giveaway ends on June 19th 12 pm EST​. Open to Canada 18+ excluding Quebec.
[bctt tweet="Celebrate #FujiSummerFun & #Canada150! WIN an Instax Mini 70 limited edition camera! " username="CanBlogHouse"]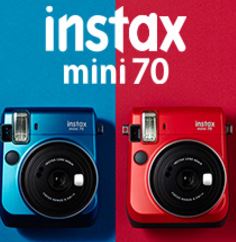 This FUN Instax Mini 70 Fujifilm camera boasts some great features such as:
Selfie mode for easy, excellent self portraits
Selfie mirror
Self timer
Macro and Landscape modes
Comes in 6 exciting colours
Here's how you can enter for your chance to WIN the Canadian themed Fujifilm Instax Mini 70 and film:
But that's not all!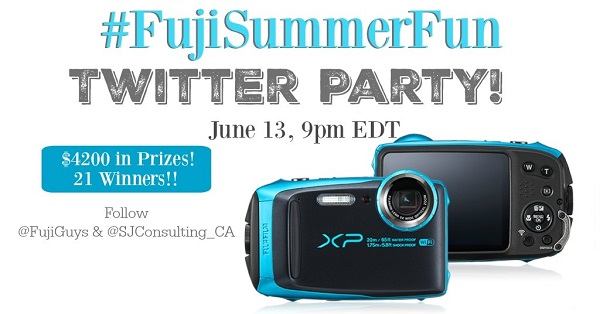 [bctt tweet="#FujiSummerFun Twitter Party on JUNE 13TH at 9PM EDT! It's going to be EPIC! 21 PRIZES to be won! RSVP" username="CanBlogHouse"]
Join SJ Consulting and Fujifilm for the #FujiSummerFun Twitter Party!
● Host: @FujiGuys
● Co-Host: @SJConsulting_CA
● Date: J​une 13th, 9pm​ ​EDT
● Prizing:
● 1 Grand Prize – X-A3 Camera (Value $750 CAD)
● 5 Second Prizes – XP120 Cameras (Value $240 each for a total of $1200 CAD)
● 5 Third Prizes – SP-2 Printers with Canada Film (Value $213.95 CAD each for a total of $1069.75 CAD)
● 10 Fourth Prizes – ​Mini 9 Cameras​ with​ Canada Film​ (Value $113.94 CAD each for a total of $1139.40 CAD)
Grand Total Value for all 21 Prizes is $4159.15!
This is going to be one EPIC Twitter party you won't want to miss!!
Make sure to RSVP...and I will see you at the party on the 13th!!
**Twitter Party has already taken place**
Looking to purchase a FinePix XP120 for yourself? Save $40 off your purchase until June 30, 2017!
Thank you to Fujifilm for providing us with the Fujifilm FinePix XP120, which in turn inspired us to get out and explore another part of our great country that I had never visited before. You helped me check another first off my #50FirstsAt50 list!