GEORGE CLOONEY
I am a long-time fan of George Clooney. I have liked George ever since I first spotted him on one of my favourite shows from childhood – The Facts Of Life. If you know anything about that show, you know that goes a long ways back in television history. Yes, handsome George, the man who never seems to age – or at least ages very well – has been around for what seems like forever.
For all you George Clooney fans out there like me, you will be happy to hear that George's latest film, Tomorrowland, is being released in theatres across Canada on May 22nd:
TOMORROWLAND
"From Disney comes two-time Oscar® winner Brad Bird's riveting, mystery adventure "Tomorrowland," starring Academy Award® winner George Clooney. Bound by a shared destiny, former boy-genius Frank (Clooney), jaded by disillusionment, and Casey (Britt Robertson), a bright, optimistic teen bursting with scientific curiosity, embark on a danger-filled mission to unearth the secrets of an enigmatic place somewhere in time and space known only as "Tomorrowland." What they must do there changes the world—and them—forever.
Featuring a screenplay by "Lost" writer and co-creator Damon Lindelof and Brad Bird, from a story by Lindelof & Bird & Jeff Jensen, "Tomorrowland" promises to take audiences on a thrill ride of nonstop adventures through new dimensions that have only been dreamed of."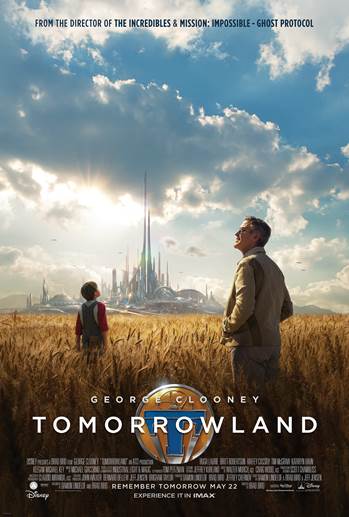 I know I'm not the only woman who has a "little thing" for George. In fact, I know someone who has a real "big thing" for Mr. Clooney (right CocktailDeeva? aka Mrs. Clooney).
Oh how many of us ladies would love to get the chance to sit in the same room as George – let alone interview him, right?
Wait a second…interview? George Clooney?
Yes, I said INTERVIEW GEORGE CLOONEY.  That's exactly what my friend, Ashley from Quirky Inspired, got to do last week when she was in California to attend a Tomorrowland press junket. And while I'm super excited to go and see this movie, I have to admit, I'm just a little…okay, make that a whole lot…jealous of Ashley for actually getting to sit down and chat with the fabulous Mr. Clooney.
SIX DEGREES OF KEVIN BACON
So for now, I'll have to settle for the concept behind the Six Degrees Of Kevin Bacon (for reference purposes, George Clooney's bacon number is 2 – he worked with Julia Roberts, who has worked with Kevin Bacon), and go with the fact that I personally KNOW someone who got to interview George Clooney. I recently had the pleasure of spending time with Ashley in Detroit, and I am certain she did a fantastic job on behalf of all female George Clooney fans – and likely with a little less drooling than I would have been doing!
So for the rest of us, the only way to see George is to watch Tomorrowland on the big screen. Thank goodness for our friends at Walt Disney Motion Pictures Canada.  Not only are they sending us to see George on the big screen but, they want to send YOU and 3 of your friends or family members too!
OTTAWA
Wednesday, May 20th, 2015
7:00pm
SilverCity Gloucester
Here's how you can enter for your chance to WIN a Family pack of 4 passes to see George Clooney in Tomorrowland in Ottawa: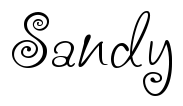 Disclosure:  Canadian Blog House was provided with complimentary passes in exchange for the above post. All opinions are our own.