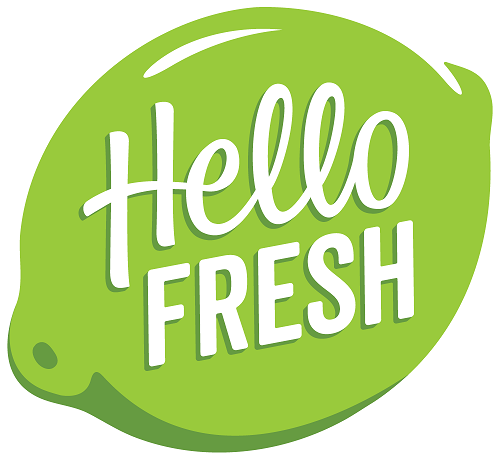 A meal service that provided us with enough fresh ingredients to make 3 delicious meals, HelloFresh sponsored this post. All opinions are our own.
While I spend the majority of my time at home, I still relish any chance to have help in the kitchen when preparing meals.
I've actually developed a love of cooking over the last few years. It's the meal preparation I'm not always so fond of.
Cutting, peeling, chopping…all of it can be so time-consuming and tedious.
Making matters worse is when I start preparing a meal, only to realize that I forgot to pick up that one "can't do without" item needed for the recipe I'm making.
So when HelloFresh came knocking at my door recently, I happily let this meal subscription service in.
It was love at first sight!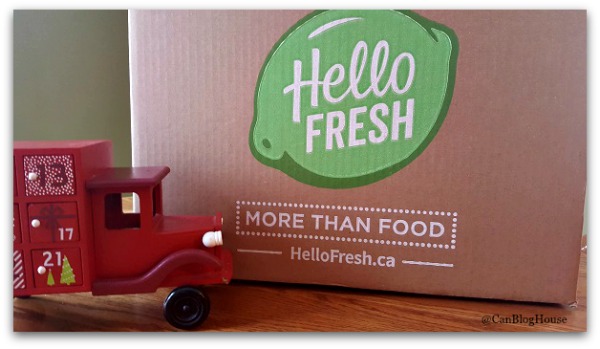 Who doesn't love receiving a package full of goodies at the door? Especially one like this!
HelloFresh makes it even more fun and enticing with their terrific packaging. I just wanted to dig right in to see what was inside!
And look what I found!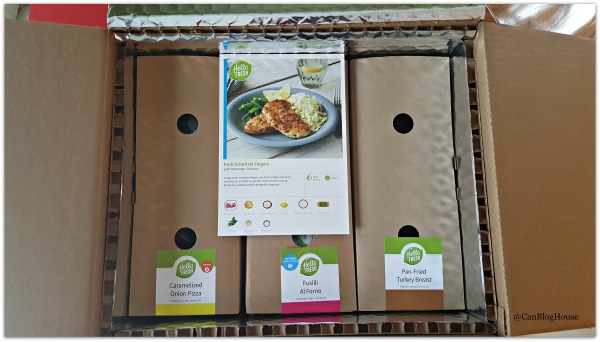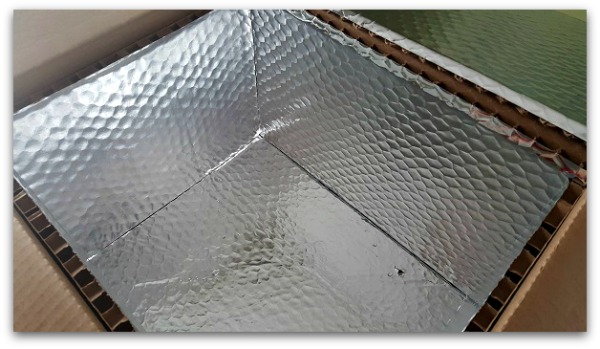 So what is HelloFresh?
HelloFresh is a meal delivery service where "everything required for weeknight meals, (is) carefully planned, locally sourced and delivered to your door at the most convenient time for each subscriber."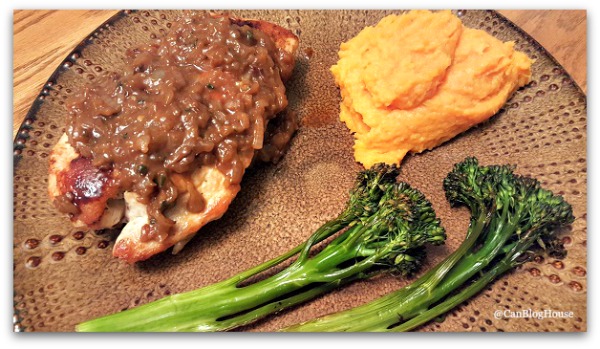 HelloFresh is delicious gift that can be delivered to everyone on your list, including:
–Parents, grandparents and in-laws who enjoy cooking and could use a new and refreshing recipe.
–Practical people who want a gift that has use, like ingredients to make a delicious dinner!
–Fit foodies who like delicious and satisfying meals that are also nutritious.
–Couples or significant other who you're not sure what to give but cooking dinner together is a great way to bond.
–Friends you forgot who deserve a great gift and don't want to show it was purchased last-minute.
For me, I could envision HelloFresh as a great gift for my 88-year-old aunt who still loves to cook her own meals, but has difficulty getting out to get her own groceries and could use some help with meal preparations.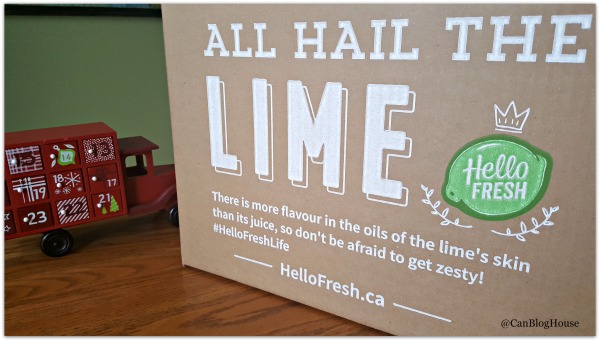 HelloFresh delivered 3 ready-to-cook meals for us to sample: Carmelized Onion Pizza, Fusili Alforno, and Pan-Fried Turkey Breast.
I will admit, reading the names of these dishes made me wonder if I had gotten myself in over my head.
I was worried this looked a little too "gourmet" for me.
But I was oh so pleasantly surprised!
HelloFresh makes it easy for anyone to cook their recipes.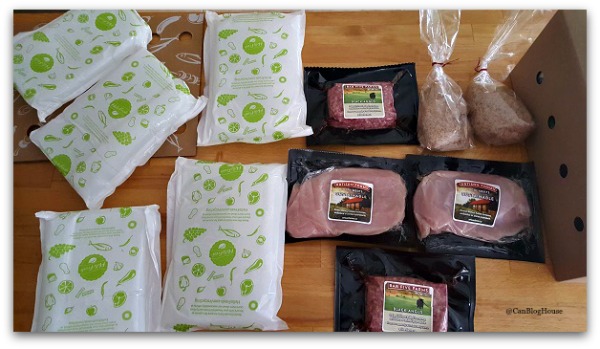 Each box of fresh ingredients includes full and detailed instructions on how to prepare the recipe.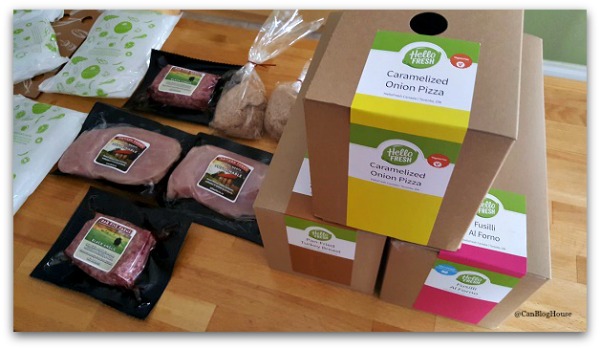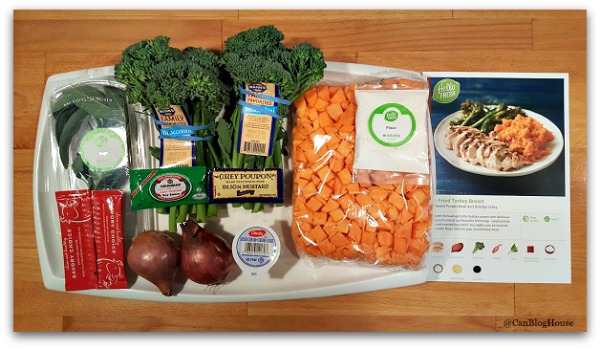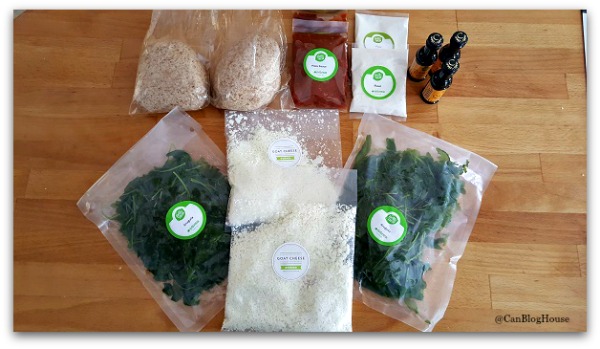 What We Liked About HelloFresh:
The delivery service itself. HelloFresh delivered exactly how, and when, they said they would.
The delivery box the ingredients were packaged in is a very sturdy box that is well-insulated. It is packed tightly with inner boxes that hold ingredients secure.
The ingredients provided were extremely well measured out. The only ingredient that we were left with was a small pouch of flour from the pizza recipe. I thought we were going to have way too many onions but, that was not the case once I started cooking them, and saw how they shrank in size.
True to their name, the HelloFresh ingredients were fresh…very fresh.
Recipe instructions were easy to follow and accurate.
Cuts of meat provided were all top quality.
HelloFresh thinks of everything, even providing small bottles of balsamic vinaigrette, and a small container of sour cream for the dishes we were to prepare.
No peeling/chopping/dicing involved! HelloFresh does all the prep work for you. I loved not having to chop up the veggies!
Love, love, love all the reusable ice packs that came with our HelloFresh delivery. They will come in handy!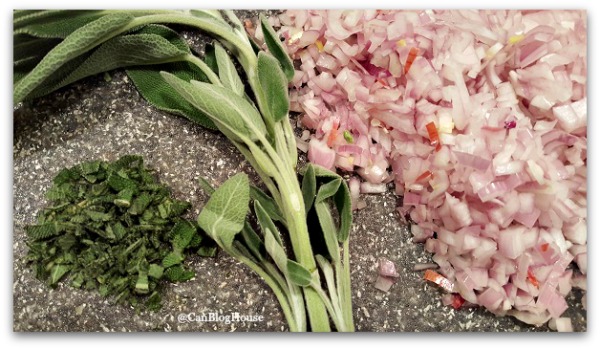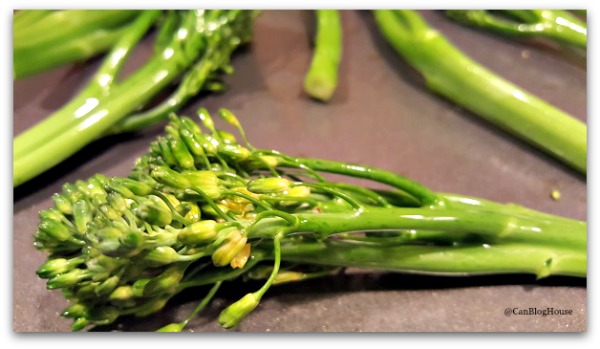 What We Disliked About HelloFresh:
Two of the three recipes we have tried so far simply weren't to our liking. Not because the food/recipes provided weren't good, we just did not enjoy the overall flavours. That's simply personal taste though. For example, when it comes to pizza, we tend to favour a more traditional pizza rather than a pizza such as the HelloFresh Carmelized Onions Pizza we made. The flavour combinations in this pizza were just not to our liking. Your opinion could be completely different. You might love it! Plus, HelloFresh gives you the options to select your meals. We were not given this option. Had we been able to choose, we would have swapped for meals better suited to our tastes.
For everyone on your shopping list, HelloFresh offers the opportunity to enjoy healthy home-cooked meals without the hassle! Eliminating the need to plan or shop, HelloFresh delivers delicious and satisfying meals that are easy and fun to make in just about 30 minutes. Gift cards are available at HelloFresh.ca.
HelloFresh meal delivery is currently available in the following Canadian provinces:
Ontario
Manitoba
Saskatchewan
Alberta
British Columbia
The Maritimes
The HelloFresh Family Meal Box we received feeds a family of 4 people, includes 3 meals.
For more information about HelloFresh, be sure to visit the HelloFresh website. They've got a great FAQ section to help answer any questions you may have.
For those of you interested in purchasing a HelloFresh meal delivery plan, be sure to use code 'LBH60' for get $30 off your first box and $30 off your second box
[bctt tweet="Get Cooking With HelloFresh! Use code LBH60 and save $60! #HelloFresh" username="CanBlogHouse"]
The great folks at HelloFresh want to give you the chance to experience HelloFresh for yourself so, they are giving away one HelloFresh Family Meal Box (which includes 3 meals and feeds 4 people) to one lucky Canadian Blog House reader!
Here's how you can enter for you chance to WIN: