Books.  Remember those things made of paper on the inside, bound with a hard cover on the outside?
Sometimes I think we are starting to lose the great experience of reading books.  Actual books.  Not the type of books you can find on your favourite e-reader.  I mean printed books that you can hold in your hand.   Maybe it's a suspense novel, the kind that keeps you turning pages, hour after hour. Maybe it's a reference book that helps to teach you something you don't already know.  Or maybe it's a book featuring outstanding images and stories about a far off land, your favourite animals, or a book full of delicious recipes.  There's just something great about holding your favourite book in your hands.
March Break is here, and we all know what that means.  Unless you are escaping to Disneyworld for March Break (and lucky you if you are!), the kids will be home with you ALL WEEK, and at some point they will be bored.  I guarantee it.  It already happened here on Day 2.  These days, parents rely heavily on technology to squash this boredom.  With easy access to iPods, iPads, laptops, and smartphones, we tend to forget about using books to help entertain the kids.  Not sure about you, but I used to spend hours upon hours reading all my favourite books as a kid.
So you can bet I was thrilled last Friday when I received our latest shipment of books from DK Canada Books.  Just in time for March Break! DK Canada Books is celebrating #DKMarchBreak with their March Break Boutique, and it's full of all kinds of great books to help keep the kids busy.
The first book that caught my eye in the DK Canada March Break Boutique was this one: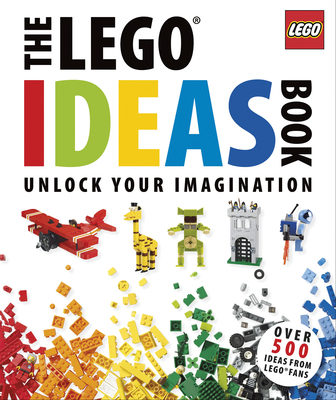 Like so many kids these days, X-Man is a huge fan of LEGO.  He owns so much LEGO, I'm thinking we just may be able to open our own LEGO store one day!  We love LEGO also, but for a different reason.  LEGO is an "old-school" toy that just never gets old.  Like real books, LEGO has been around for what seems like forever.  LEGO inspires imagination and helps "build" on many different skills important to child development.  For those of you who have LEGO-crazy kids, this LEGO Ideas Book can make a great addition to their LEGO collection. Full of over 500 ideas, this book will push your kids to think beyond each individual LEGO set they have received, and come up with their own great LEGO creation.  X-Man could not wait to open the pages of this book, and within 1/2 hour, he brought his very own LEGO creation out to show me.  I was pretty impressed with this Dragster he created: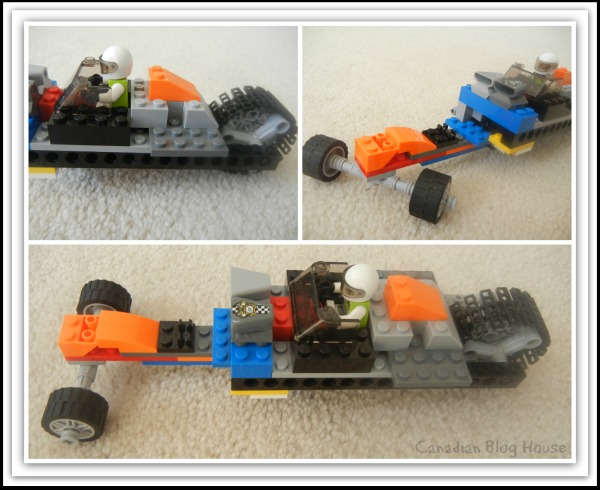 X-Man had taken some ideas from the LEGO Ideas Book and used them to create his own masterpiece.  I happen to think his dragster looks pretty awesome.
The other two books we choose to review were both related to science experiments: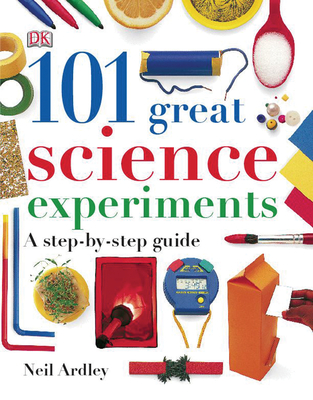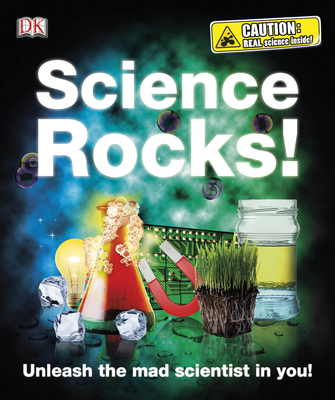 X-Man is at the age where he wants to understand how things are made, how things work, and how things happen.  These DK Canada books are just great for curious kids and budding scientists.  True to DK Canada standards, both of these books are full of great visuals, detailing how easy it is for kids to unleash their own inner "mad scientist".  We have yet to try any of the experiments ourselves, however, March Break isn't over yet! I'm certain we will use these books for years to come.  They will come in handy for reference purposes one day when X-Man starts creating his own science experiments for school.
For a limited time, readers can enjoy 30% off this great selection of #DKMarchBreak books.  Not only will you find the books we reviewed, you will find all kinds of great books featuring arts and crafts, cookbooks, Super Hero books, and so much more! Be sure to check them out: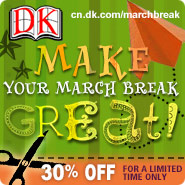 Have you got any LEGO fanatics and Mad Scientists in you own household?  Then you won't want to miss out on this giveaway!  The great folks at DK Canada have offered up this fantastic 3-book prize pack for one lucky Canadian Blog House reader!!
Here's how you can enter to WIN: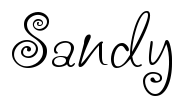 Disclosure:  Canadian Blog House received these books in exchange for a review.  All opinions are my own.